Cake Batter Truffles-Fun truffles that start with a cake mix! Dress them up or have them simple for an easy and delicious treat.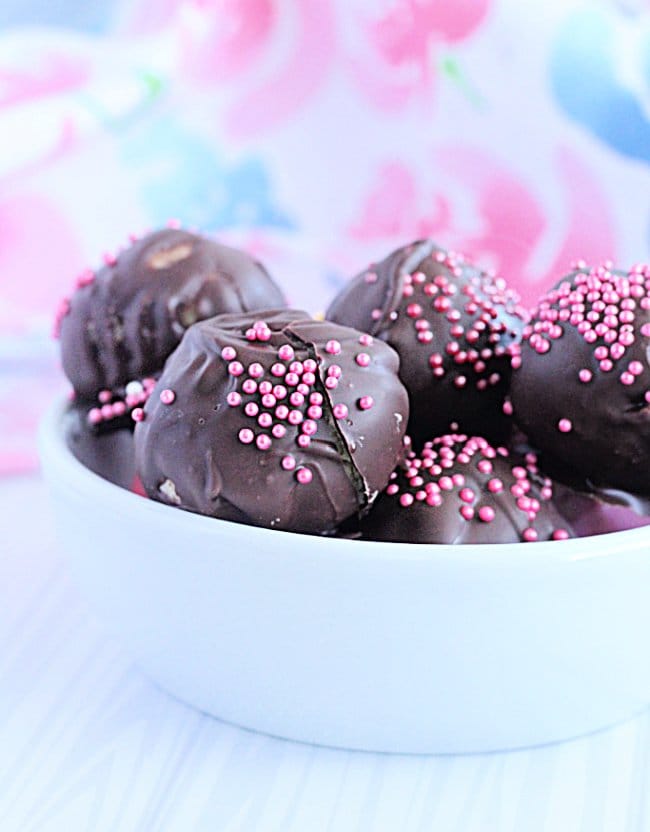 My Budding Baker is back in the kitchen and has made you guys truffles!
They are really easy and are perfectly adaptable to your taste.
The Ingredients List:
Cake mix + ingredients called for on box
Canned frosting
Melting chocolate
Sprinkles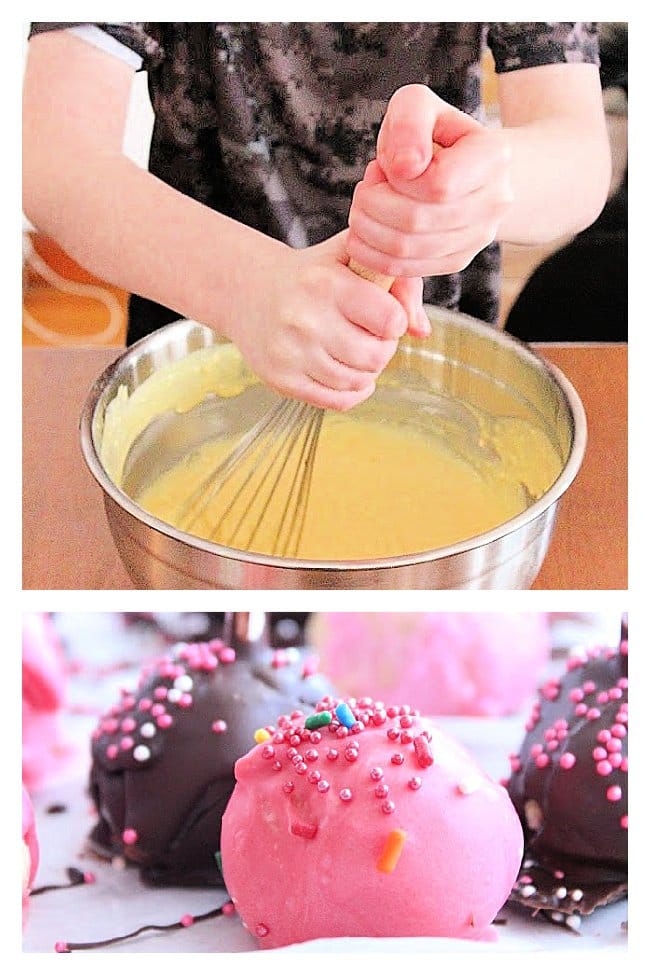 Cake Mix: Any flavor will do! Just be sure to use a standard size box (18 oz) to recipe accuracy.
Frosting: Same thing! Any flavor will work, just stick with a standard 16 oz container.
Melting Chocolate: I like Ghiradelli chocolate melts ( see recipe card). However, if aren't able to find them, Wilton also had them available.
Sprinkles: If you decide to use sprinkles, top the truffles immediately after coating them in chocolate. The chocolate sets up quickly!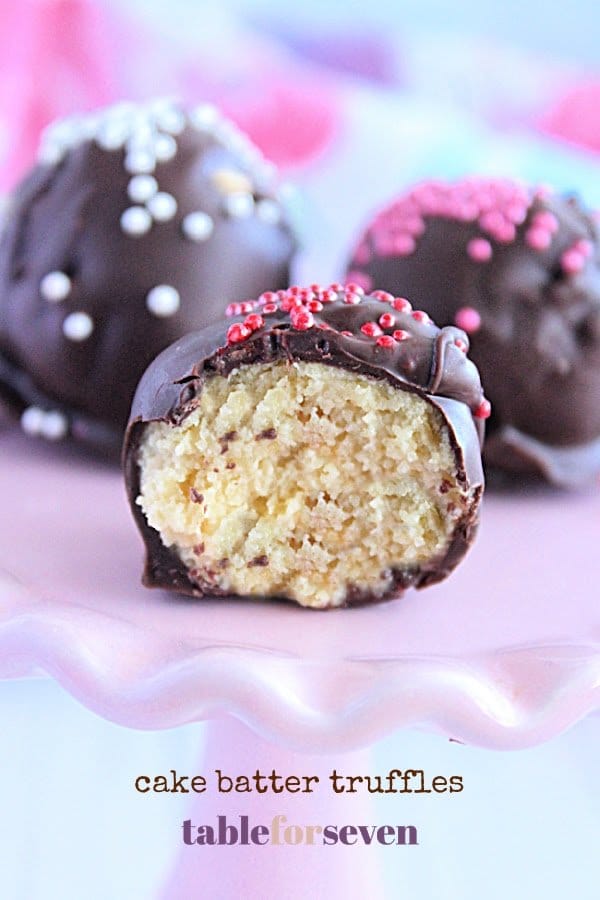 A few notes:
The longer you can leave your pre-dipped truffles in the freezer, the better. Freezing them makes coating them much easier.
If desired, you can stick your truffle with a lollipop sticks and make cake pops.
Last note from My Budding Baker: We found the dark chocolate easier to work with than the white chocolate, but, they were both delicious!
Enjoy!