Soft cookies that start with a cake mix and are filled with chocolate chips and fun sprinkles!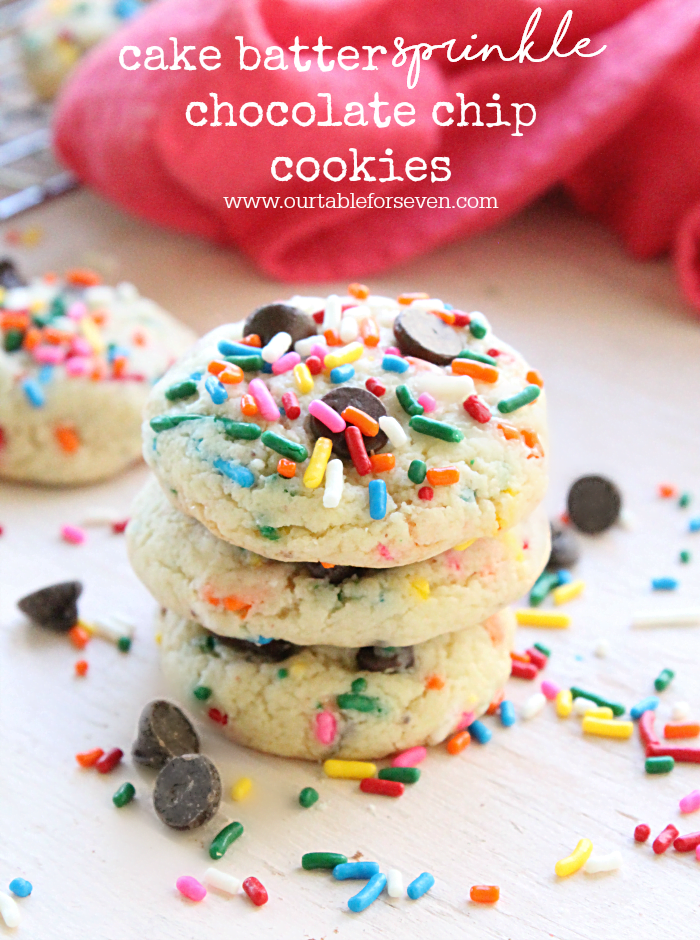 A few weeks ago, my local grocery store was having a sale on cake mix. They were only 69 cents a box and no, it wasn't some off-the-wall-no-name cake mix. It was a brand name. At this moment, the brand name escapes me..so sorry. However, it was a good one.
Anyhoooo, to get the incredible fabulous price, you had to buy 6 boxes of cake mix. So, of course, I did. My family thought I was weird. "Why did you buy so many of those?!" It was shock and horror. You would of thought I bought a pet giraffe or something. Goodness.
Of course, when those 6 cake mixes were turned into some delicious sweets, they didn't say much else about it. They were too busy stuffing their faces with goodies. Including, these cookies.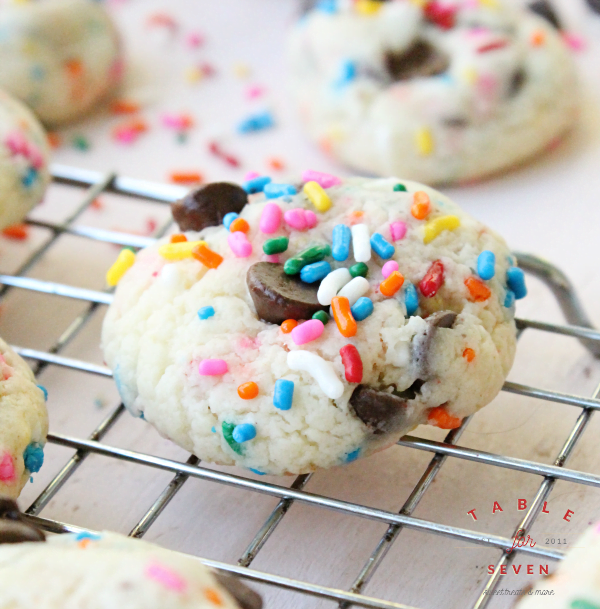 Cookies that start with my great-deal cake mix, but, then, are loaded with chocolate chips and tons of sprinkles. Because, sprinkles are just so darn fun and chocolate, is, well..chocolate and I love it.
These cookies are so soft and are incredibly addicting. It's tough to just eat one them. Think of them as little bites of cake..so good!
I used a white cake mix for mine, but, yellow or funfetti mix will also work great.