Skip the box version and make Buttermilk Waffles right at home! Delicious, simple and freezer friendly. Make a batch to freeze and just reheat anytime your waffle craving hits.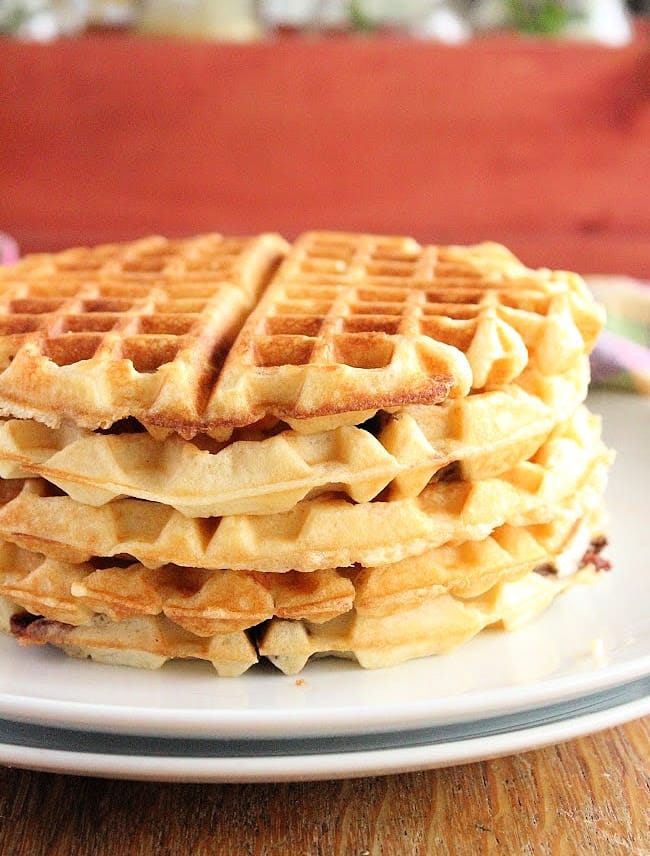 Ingredients Needed:
Flour + Baking powder +Salt
Buttermilk
Eggs
Sugar
Vanilla
No Buttermilk on Hand? Add 2 tablespoons of white vinegar or lemon juice into 1 cup of milk. Give it a light stir and let it sit 5 minutes before adding to the batter.
A few notes:
Don't over mix your waffle batter. Just be sure everything is combined and no dry spots are left in the batter.
Your batter may also thicken a bit as it sits. If it's too thick, thin it out with a tablespoon of water.
When cooling the waffles, place them on a wire rack. This will help them retain their crispiness.
Storage: These waffles freeze great! Store leftovers in a freezer safe covered container or storage bag. Then, reheat in your toaster or toaster oven when you are ready to eat. I don't recommend microwaving leftovers, they will lose their crisp.
Serve these up with a batch of Homemade Maple Flavored Syrup. 🍁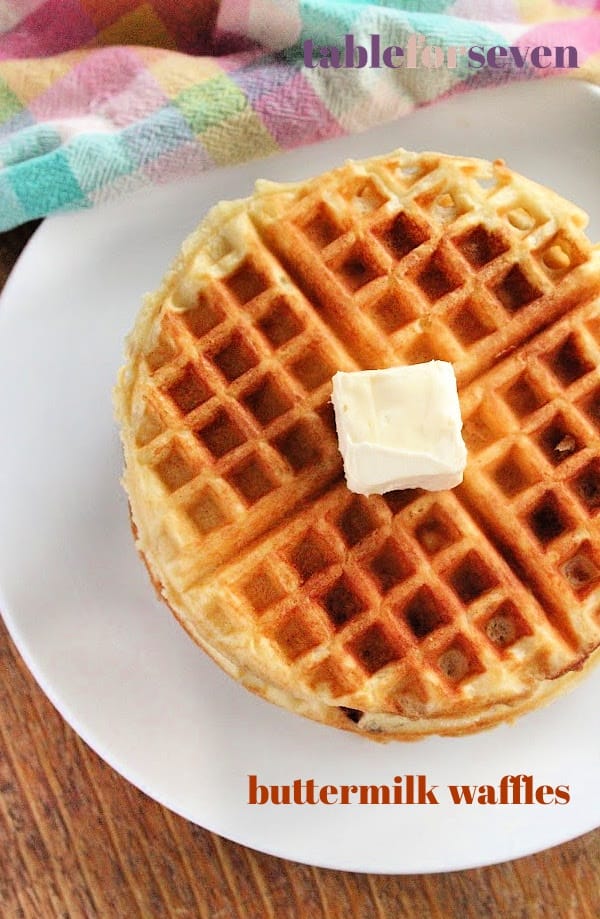 More Waffles!