The classic! Soft cornbread made easy at home with the added flavor of buttermilk and maple syrup. Delicious by itself or as a side to any meal.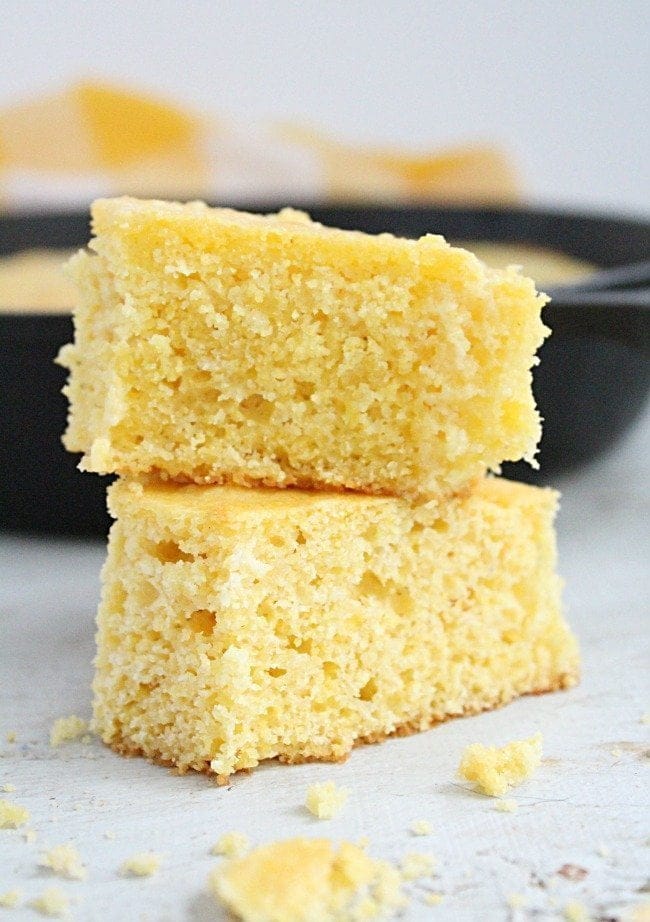 We are back to blogging today!
As mentioned in my last post, life here is crazy, crazy, crazy. I've barely had time to sit down and do my regular blogging, let alone get anything done when it comes to the "technical stuff" that also has to be done on the site. There has been a long laundry list of tasks that had to get done for the working of the site. A long list that I have been completely avoided getting done.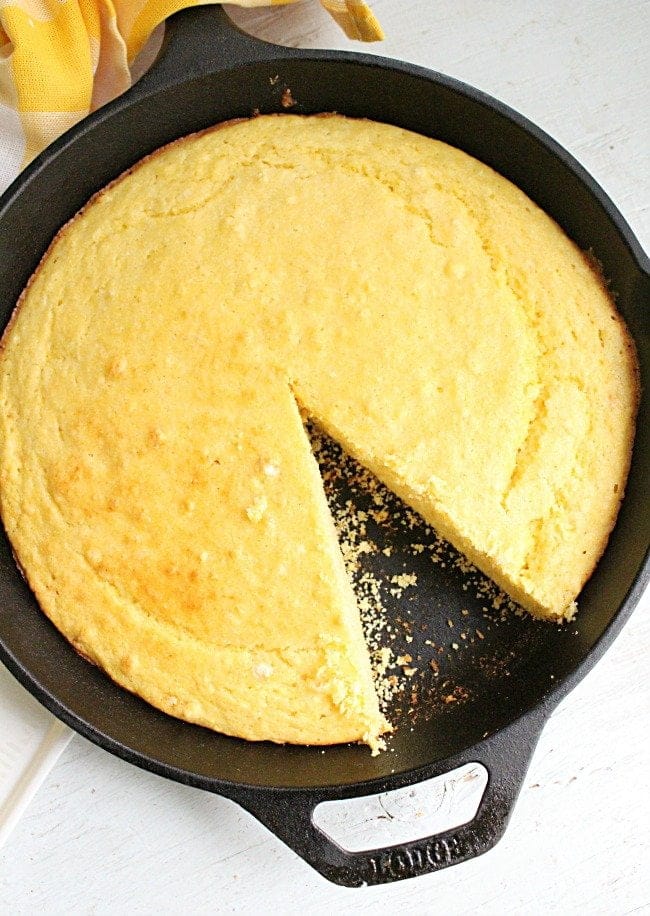 This is mostly due to my busy home schedule. I've just been too darn tired to get the other things done. So, I decided to take a few days off from regular blogging and get that list taken care of. I'm happy to say..it's done! Yippee!!
It's such a weight off my shoulders and I'm glad to be back to, hopefully, a regular blogging schedule again. Yes,that means, the weekly meal plan post will be back this weekend. 🙂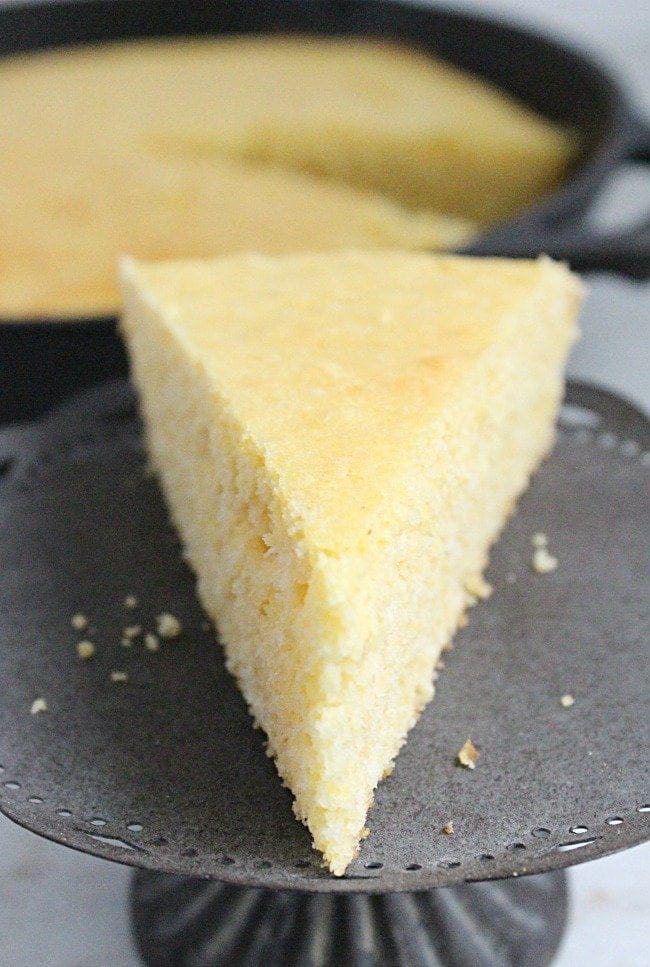 For now, we have cornbread.
This is my favorite, go-to recipe for cornbread. It's very simple and tastes amazing. It a perfect bread for a snack or a side to your dinner.
Your Supplies + Ingredients:
9 inch baking pan or oven safe skillet
Mixing bowl.
Rubber spatula or mixing spoon.
Flour.
Cornmeal
Maple syrup
Butter.
Baking powder.
Salt
Eggs.
Buttermilk.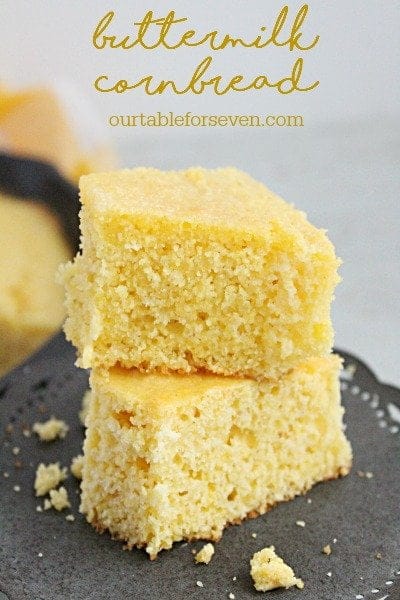 Recipe Notes:
I make our cornbread in my iron skillet. This isn't required. Any 8-9 inch baking pan or skillet will work fine. Just be sure your skillet is oven safe.
If you don't have any buttermilk on hand, mix 1 cup of milk with 1 TBSP of vinegar. Let the mixture sit for 5 minutes, then, add to the batter, as noted.
Don't over mix your batter. It's ok for it to be a little lumpy. Just be sure their are no dry spots in your batter.
This cornbread freezes very well. I like to slice it, then, store the pieces in the freezer to have for lunch or snacks. Store them in a freezer safe storage bag or container and use within a few weeks.