Soft, buttery cookies loaded with pecans!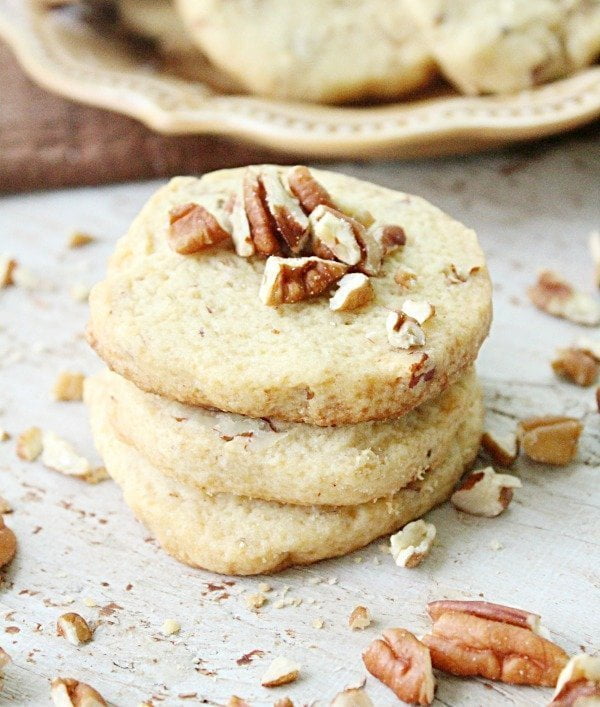 It's a bit of a rare occurrence that cookies are baked in my house and they are not of the chocolate chip or peanut butter variety.
We do have the occasional fruit flavored, however, I do love a good butter cookies, and these seem to fit the bill perfectly.
Slice n Bake Butter Pecan Cookies are really delicious! Soft, buttery and packed with pecans. These are also slice n bake cookies.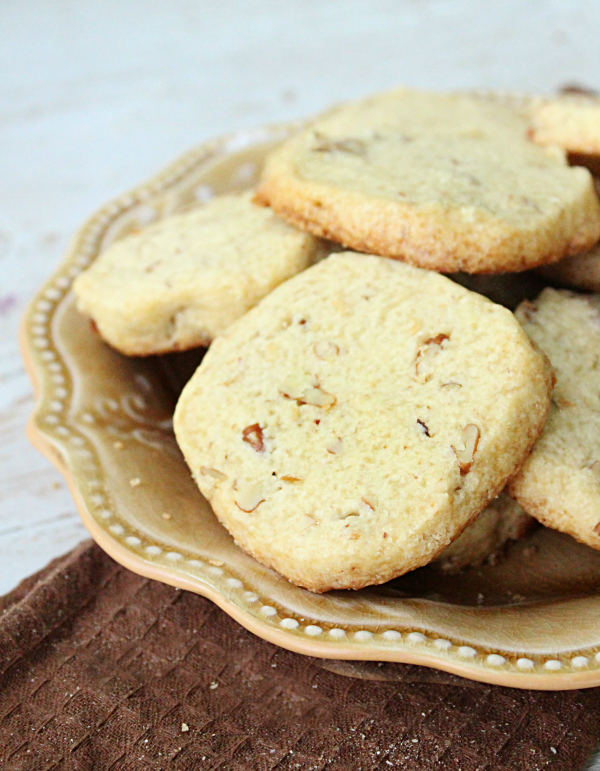 Our Cookie Breakdown + A Few Notes:
After mixing your dough, you form it into a log and wrap in plastic wrap.
Store it in your refrigerator for at least 3 hours to get firm.
Slice them up and bake your cookies.
The nice thing is you can store the dough for longer than 3 hours, even overnight, until you are ready to bake the cookies.
Plus, you can also slice the dough as thick or thin as you like. Mine are sliced about 1 1/2 inch at that is what the below cook time is based on.
If you slice them thinner or thicker, adjust your baking time accordingly. 😉