Browned Butter Cinnamon Rice Krispies Treats are not your average rice krispie treat! Simple, delicious bars kicked up a notch with cinnamon and browned butter. No baking required!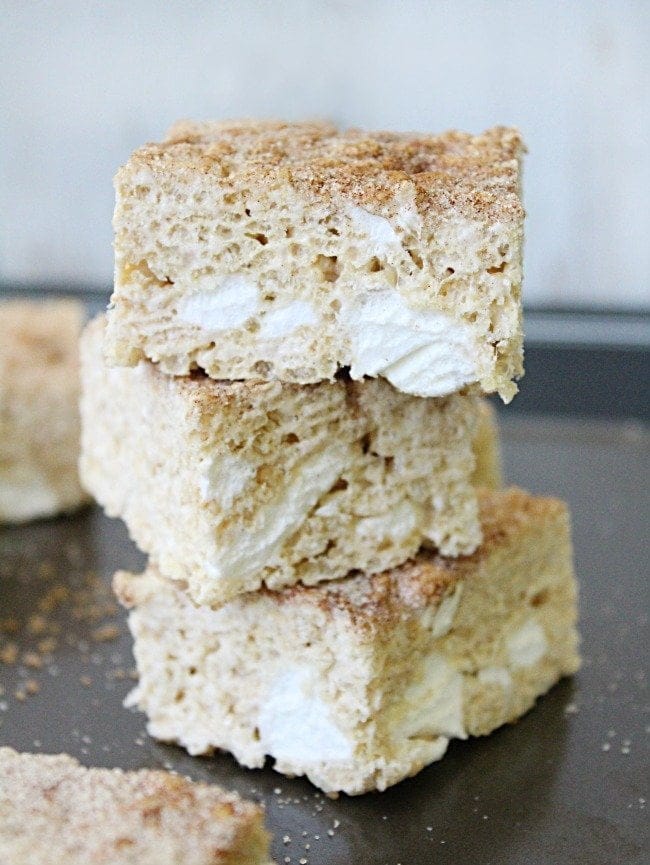 These lovelies are such a classic.
Crispy rice cereal mixed in with melted butter and marshmallows?! Who can refuse?
Not me!
Today's recipe is a nice twist on the classic rice krispies treats. They are made with browned butter and a sweet cinnamon/sugar mixture. They are gooey and soooo good.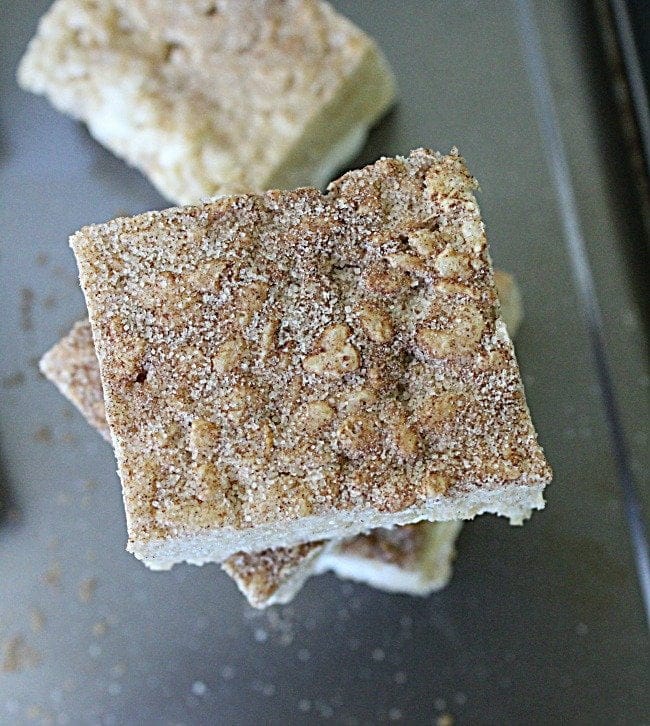 Here's a few things to note:
This recipe is made in a 9 x 9 pan, instead of the traditional 9 x 13. If you don't have a 9 x 9 pan, the 9 x 13 will work just fine. Your bars will just be a bit thinner than what is picture.
Don't be intimidated by browning the butter! Just be sure to keep a close eye on the butter and don't let it get too dark or it will burn. If possible, use a pan with a light colored bottom, so, you can keep track of the color more easily.
If by chance, you don't want to brown the butter, that's ok too. Just melt the butter normally and follow the recipe as noted.
4. Be sure to press the sugar/cinnamon mixture firmly on to the top of your bars. If you don't it will all just come sliding off when you eat them 😉
5. Spray your knife with a little non stick cooking spray when cutting the bars. These are gooey, so, it just makes the whole process a bit easier.
Gooey and packed with cinnamon! These Browned Butter Cinnamon Rice Krispsies Treats are a fun, simple and have all the greats flavors of a snickerdoodle cookie, along with a distinct nutty flavor from the browned butter.
These is also no baking required for these…makes them perfect for summer. 👍 ☀️
Enjoy!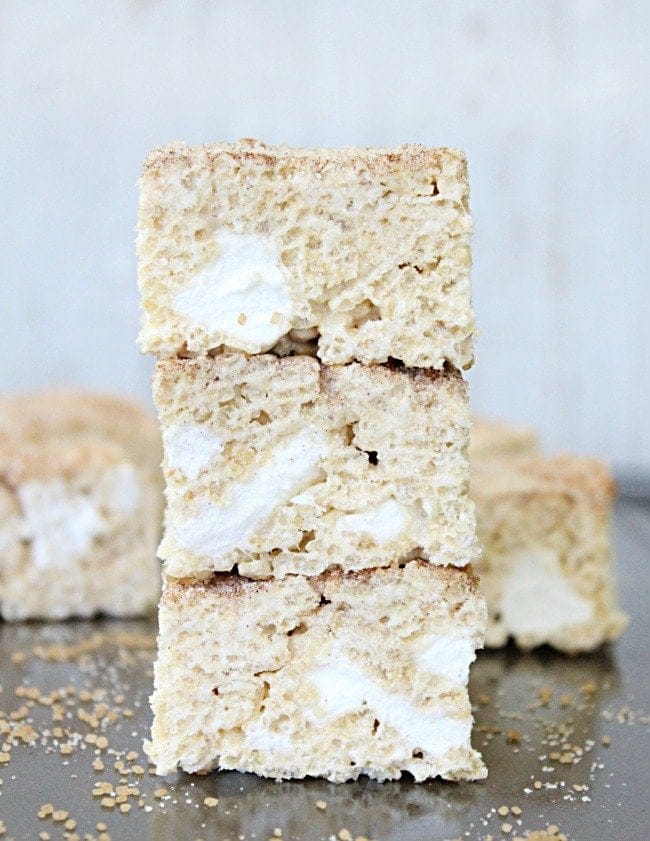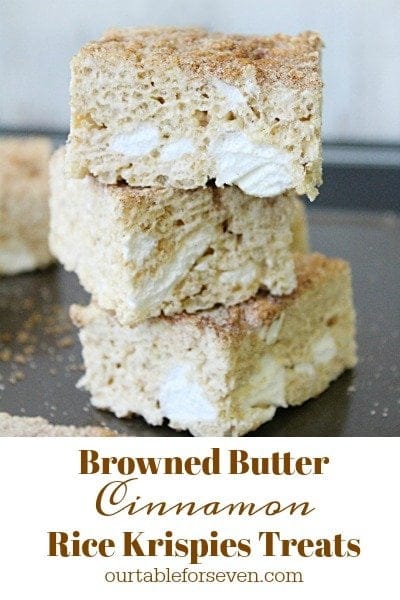 Check these out too!