Brown Sugar Roasted Carrots are the perfect side dish! They require nearly zero prep and take less than 20 minutes to cook. Sweet and full of flavor.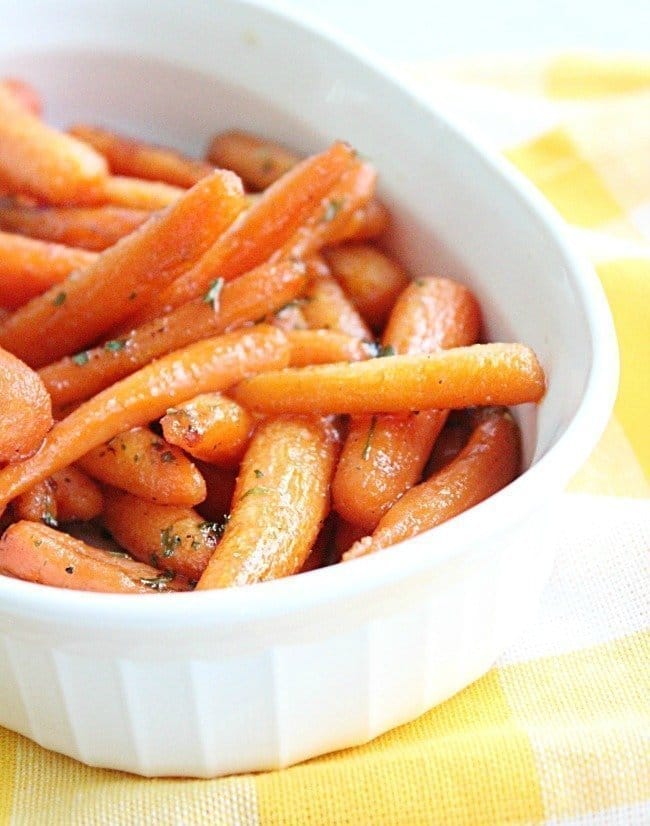 I don't post many vegetable recipes here on the blog. I'm not a fan of many veggies and sadly have passed this trait down to most of my kids.
Well, ok, so, we do eat vegetables here, but, we just aren't very adventurous with them. A little corn, a few green beans, a pile of broccoli…you know, the basics.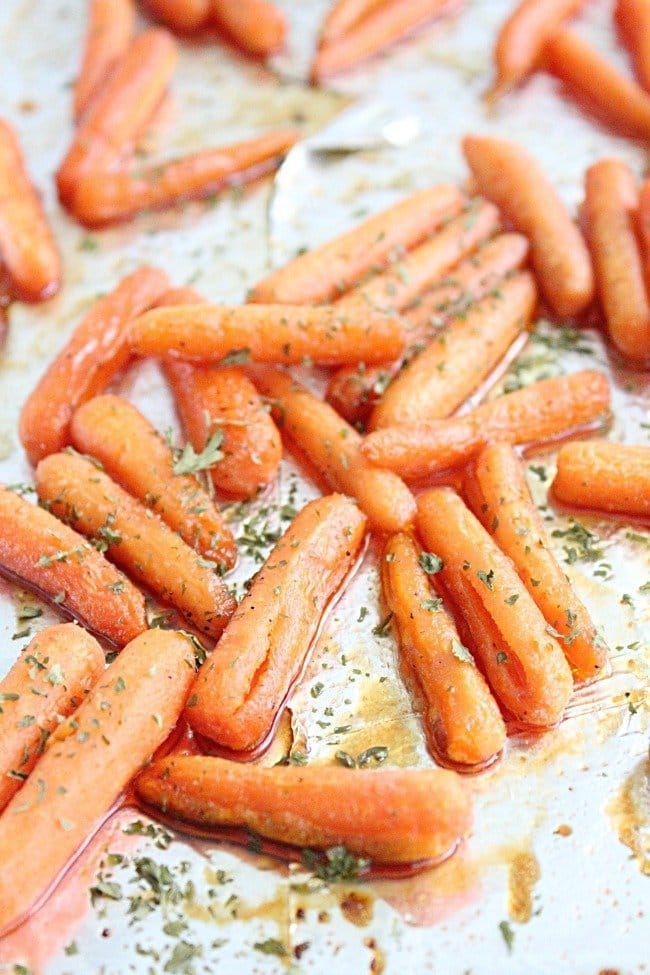 My kids do love carrots. However, they enjoy them raw and ice cold. Sometimes, they dip them in peanut butter. Not my favorite way to eat them, but, at least they eat them.
These brown sugar roasted carrots are something my mom made for our family when I was growing up. I do love these carrots! They are sweet and have a nice little crunch. They also go with just about any dinner you are serving.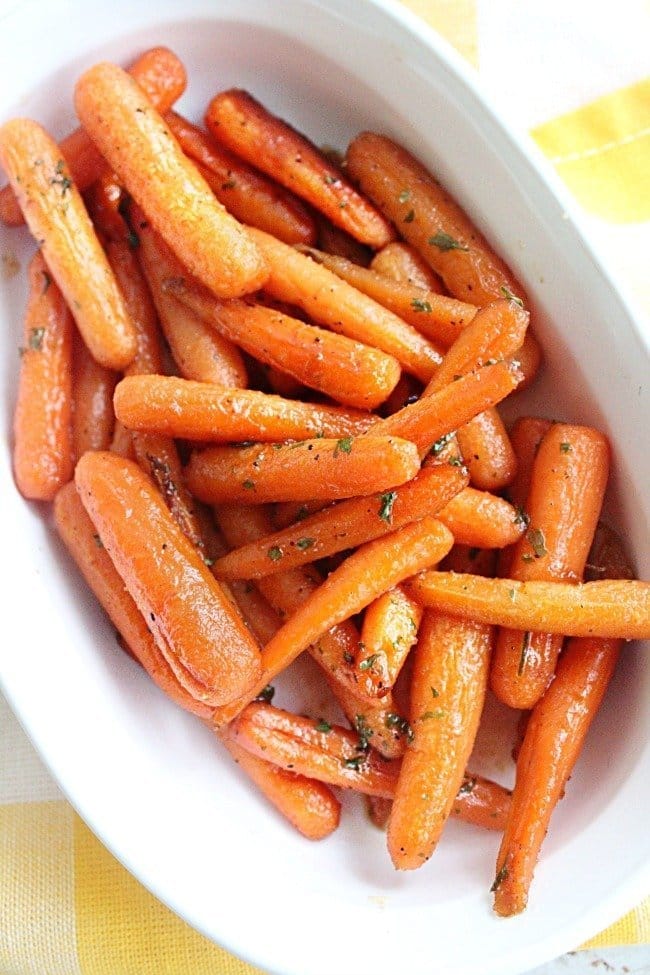 What Do I Need to Make this Veggie Side Dish?
Carrots
Brown sugar
Butter
Garlic powder
Salt/pepper
Parsley (for garnish)
Flat rimmed baking sheet + foil
Small saucepan
Measuring cups/spoons
Just to note ➝ ➝ I used a 12 oz package of pre-washed, pre-cut baby carrots. You can use regular carrots! Be sure to wash and peel them before using. My package was equivalent to approx 4 cups. Keep that in mind if you wish to chop or cut your longer carrots into smaller pieces.
If you wish to add a few more spices to your carrots, try a little cumin, chili powder, rosemary, sage or thyme.