Your perfect potluck salad is here! Crunchy broccoli loaded with cheese and bacon.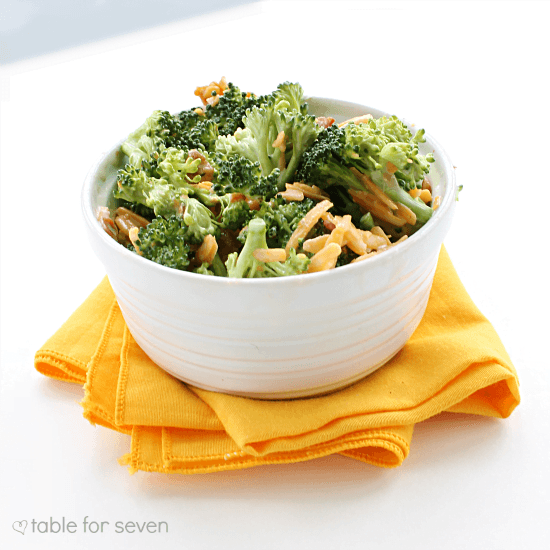 Ingredients Needed:
Broccoli
Bacon
Cheddar cheese
Red wine vinegar
Sugar
Mayonnaise
Lemon juice
Black pepper
Bacon: Pork bacon, turkey bacon, chicken bacon or a plant based variety will all work with this salad. You can also use a short cut with a package of bacon bits. Just be sure your bacon is cooked! You can also omit it completely for a meatless option 😉
Mayonnaise: Want to make it homemade? It's crazy simple. Find Out How.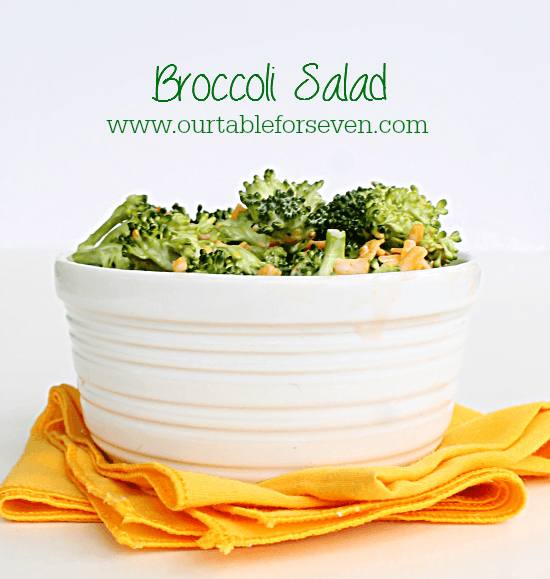 Recipe Notes:
After mixing your salad, it is best to refrigerate it for about an hour before serving. This will give the flavors a chance to marinate into everything well. If desired, you can make it the night/day before you are going to serve it.
Keep any leftover salad in a covered container in the refrigerator. Eat within 2-3 days of making.
Serve it With: