From vegan, healthy, and keto to cheesy, creamy, and meaty recipes. This article is a collection of the best broccoli casserole recipes that you will absolutely love, all those recipes are easy to make and contain very simple and cheap ingredients.
So, feel free to share with us your favorite broccoli casserole recipe in the comment below.
This meal consists of tender broccoli florets topped with a crumbled cracker topping and a sauce that is creamy and cheesy. Because it is so uncomplicated to make, broccoli casserole with crackers and mayonnaise may be whipped up in a flash at any time of the day, even breakfast (it would be a good start to a new day).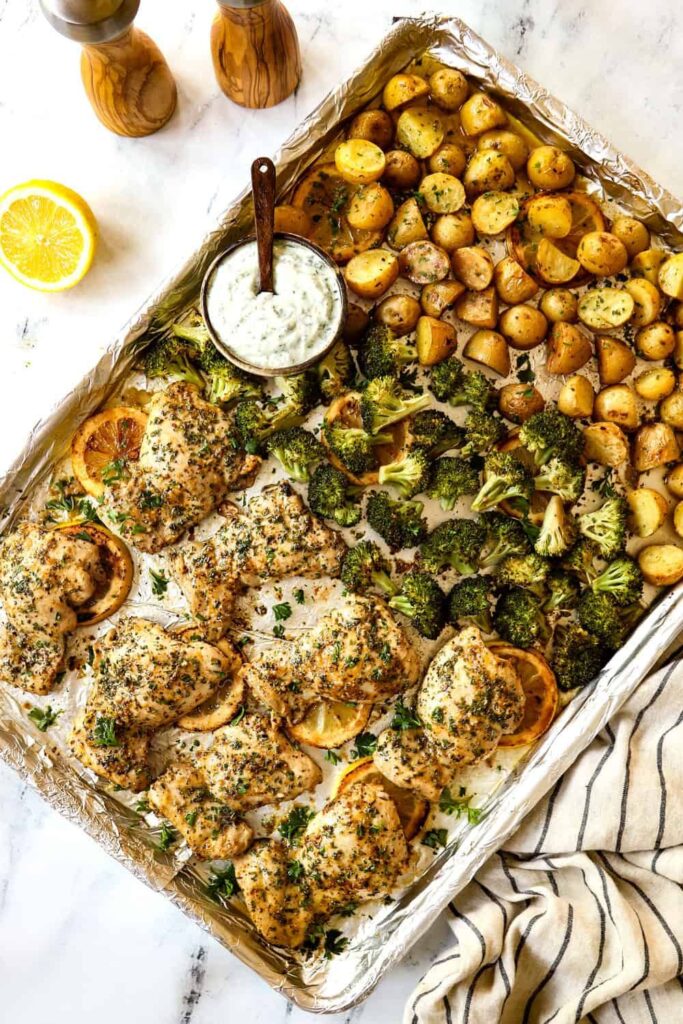 The Chicken Potato Broccoli Casserole is the ideal dish for a quick and easy weeknight meal because it only requires a few minutes of hands-on preparation time in addition to twenty minutes of marinating time.
The chicken (either the thighs or the breasts) emerges from a quick dip in the bath of lemon, garlic, and herbs incredibly moist and filled with a variety of layered tastes. You may choose which part of the chicken to use. You may cook the chicken by itself (on a grill or in a pan), but baking it with butter is the method that yields the best results in my opinion.
This Pioneer Woman broccoli rice casserole combines rice, broccoli, and a generous amount of cheese to create a delightful one-dish supper. Here's how to create the best broccoli rice casserole ever.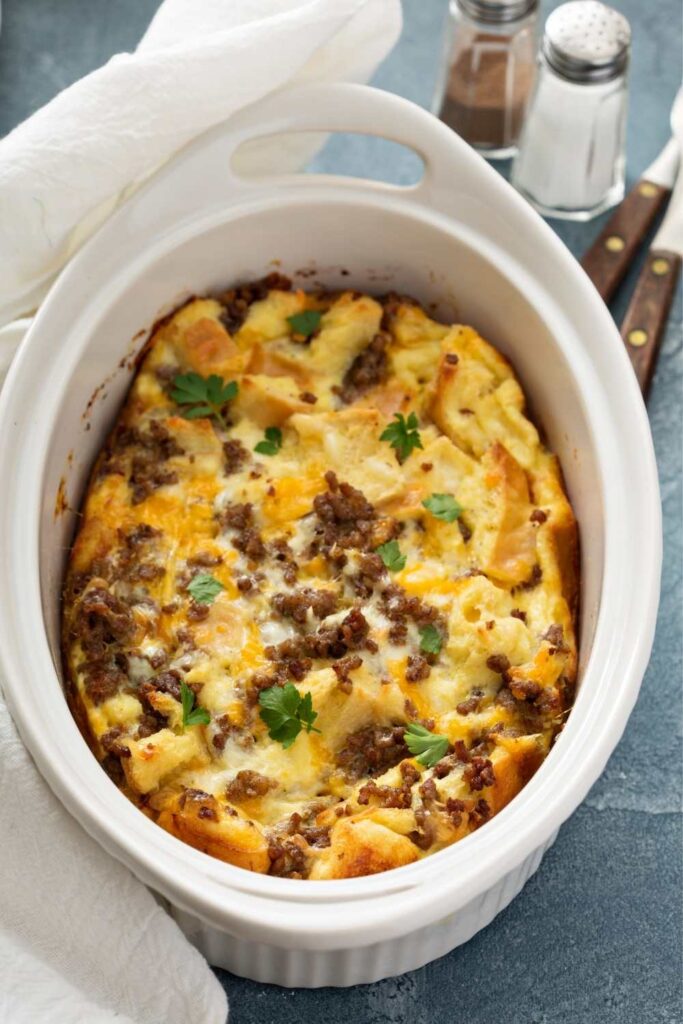 This delicious Cheddars Broccoli Cheese Casserole can be made with just four basic ingredients and a few minutes of your time. It would go beautifully with any holiday meal, from Thanksgiving to Christmas, especially as a side dish. Because it has a delicious butter cracker crust, a substantial cream sauce, and broccoli, this meal is certain to become a favorite among families.
This recipe for Chicken Broccoli Cheese Casserole is on the lighter side, yet still manages to pack a nutritional punch. The best aspect about this dish is that it can be prepared for a family of up to six people in about thirty minutes using ordinary items found around the house, and it requires no special cooking skills.
It is safe to say that Creamy Broccoli Casserole is a household favorite. What's not to love about this dish, with its cheesy, broccoli-filled sweetness and topping of buttered cracker crumbs? It is the ideal accompaniment for special occasions as well as regular days!
We always use a combination of two different crackers for the cracker crumbs in the topping since we find that this gives the topping a really great taste.
In order to make this cheesy chicken broccoli rice casserole, you will need either homemade condensed soup or Campbell's Soup, tasty rice prepared in chicken broth, and a buttery and crispy Ritz topping. Prepare some freshly cooked chicken, or make use of the rotisserie!
This casserole may be prepared using Cream of Mushroom, Cream of Broccoli, Cheddar Cheese, and Broccoli Cheese in place of the original ingredients.
Because frozen broccoli has already been blanched, it is not necessary to boil the broccoli before combining the ingredients for the casserole, unless you want your broccoli to be more tender than usual.
During the winter holidays, I always turn to casserole recipes that are simple to make. I can have the preparations done in advance and then just bake them when I'm ready!
Recipes like this Easy Squash Casserole, Baked Garlic Mashed Potatoes, and Simplified Broccoli Casserole are among my all-time favorites. Each one has been tested and perfected, and it is guaranteed to be a success at my dinner table… even when it is not the Christmas season!
My children enjoy helping me prepare this broccoli casserole dish since it requires very little effort on their part, and they get a kick out of combining the broccoli and then sprinkling it with the broken crackers and shredded cheese. The whole family will enjoy participating in the meal preparation with this dish.
The Easy Broccoli Casserole recipe that I've included here is the one that everyone in my family enjoys the most. I am aware that many households have their own unique recipe for broccoli cheese casserole.
My mother has been making it for years, and the process doesn't take very long at all. It is without a doubt one of the very greatest Thanksgiving dishes we have ever created. (It can even be prepared in the microwave.) Because it is simple to make and the ingredients are simple to find, this vegetable meal is sure to become a favorite among your family and friends. (It can even be cooked in the microwave.)
More Recipes:
This keto broccoli casserole is the pinnacle of all cheesy comfort food dishes, and it's easy to make! If you are not a huge lover of broccoli but are aware that you need to incorporate more leafy greens into your diet, then this dish is perfect for you!
The broccoli is cooked until it is completely submerged in the cheese- and cream-based sauce. Bringing out the natural flavor of the nutrient-rich vegetable while also combining scrumptiously nicely together. (If you want additional ideas for broccoli, check out this recipe for an easy keto broccoli salad.)
The meal mysteriously comes together, bringing out the best in each low carb item, and creating a masterpiece that is crispy, cheesy, and low in net carbohydrates. There are only four ingredients required for the recipe, and they join together to create the dish.
This simple recipe for broccoli casserole contains neither cream nor cheese, yet it nevertheless manages to be incredibly appetizing. Changing to a milk alternative will turn it into a vegan dish.
Use gluten-free panko breadcrumbs in this casserole recipe to make it suitable for gluten-free diets. The idea of having a healthier choice on the holiday dinner table, which is often filled to the brim with various kinds of creamy casseroles, is quite appealing.
Broccoli casserole, also known as healthy broccoli casserole, in which there is absolutely NO cream of anything soup! Contains a large amount of broccoli, onion, red bell pepper, and mushrooms. Add some cheddar cheese on top, as well as some parmesan cheese!
This is some real YUMMY goodness! Can be prepared in advance and stored in the refrigerator or freezer for use at a later time! Onion, red bell pepper, mushrooms, salt, pepper, flour, milk, cheddar, parmesan, broccoli, ritz crackers, and butter. Onion, red bell pepper, and mushrooms.
This loaded cauliflower casserole with bacon and broccoli is an excellent recipe for a keto or low-carb side dish or main meal that tastes great.
In addition to being simple to prepare and suitable for consumption by children, the casserole represents one of the most effective strategies for bringing a meal low in carbohydrates to the table on one of those hectic weeknights. Enjoy!
This Ham and Broccoli Casserole au Gratin is, of course, a variation on my really well-liked Low-Carb Ham and Cauliflower Casserole au Gratin! And if you liked the one with cauliflower, you won't be disappointed with this one; it's just as tasty!
I can almost guarantee that if you are a fan of cheesy broccoli and ham casseroles, you are going to really adore this new recipe for Ham and Broccoli Casserole au Gratin.
This Low-Carb Ham and Cauliflower Casserole au Gratin is a fun new twist of a dish that has been incredibly popular on the site, and it was inspired by an idea from a reader who contributed to the site. Everyone who has appreciated that dish and has a preference for broccoli is definitely going to enjoy checking out this updated version.
The Broccoli Chicken Curry Casserole is a wonderful and creamy curry meal that is topped with chicken and broccoli that has been roasted to a golden crisp.
The addition of this Broccoli Chicken Curry Casserole to the dinner table is sure to be a hit! It takes very little effort to prepare, yet everyone in the family raves about how tasty it is.
This is a simple dinner that only requires one dish and will likely be enjoyed by the majority of people. A casserole made with ground beef that is both crunchy and budget-friendly, inspired by the Chinese dish beef and broccoli.
The Southern Broccoli Casserole combines broccoli and cheese in a savory dish that is topped with a crispy and buttery coating. This simple recipe for broccoli casserole does not call for any condensed soup, so it retains all of the flavor of the original dish while omitting any of the difficult-to-pronounce components.
This Pork and Broccoli Casserole will trick you into thinking it's delicious. The addition of mayonnaise and sour cream transforms this recipe into something more than simply another casserole. You can satisfy both your hunger for an entree and your craving for a side dish with just one pan thanks to the sauce's sour taste and the pork's smoky aroma.
Sauté onion and celery in butter in a large pan until soft. Combine the turkey, broccoli, soups, and rice in a greased shallow 2-1/2-quart baking dish.
Bake uncovered at 350° for 25-30 minutes, or until bubbling. Sprinkle with cheese and french-fried onions and bake for 5 minutes more, or until cheese is melted.
Option to freeze: Sprinkle cheese and french-fried onions on top of unbaked casserole. Freeze covered. To use, defrost slightly in the refrigerator overnight.
Refrigerate for 30 minutes before baking. Preheat the oven to 350 degrees.
Bake casserole as recommended, extending time as needed to cook through and reach 165° on a thermometer placed in middle.
Fresh broccoli florets, white cheddar cheese, eggs, sour cream, and butter are the ingredients that go into this recipe for gluten-free broccoli casserole, which results in a dish that is not only tasty but also very simple to make. Any main course would benefit from having this tasty dish as a side option.
More Recipes:
My preference is to refer to this dish as a casserole, but you could just as well categorize it as a crustless tart or quiche (as Elena does). You should be able to eat it with your hands because it doesn't fall apart too easily.
The preparation begins with sautéed zucchini and broccoli, which are then seasoned appropriately. Eggs that have been beaten, a little bit of milk, and some chopped basil are in the filling. Super simple.
If you're looking for the best broccoli cheese casserole with Ritz crackers, look no further. No need to look any further!
After sampling this creamy, melty broccoli cheese Ritz casserole, no one will be able to refuse their portion of vegetables, especially because it is topped with the ideal amount of Ritz cracker crunch.
Preheat oven to 450 degrees F with rack in centre. Butter an 8-by-8-by-2-inch baking dish or gratin dish.
Melt 3 tablespoons butter in a medium pot. Blend the flour. 1 minute, stirring Whisk milk, 1 1/2 teaspoons salt, and nutmeg till boiling. Simmer the white sauce for 10 minutes, stirring periodically. Pepper. Put aside.
In a big pot, heat 1 inch of water and put up a collapsible steamer. Salt and simmer broccoli. Steam for 5 minutes, covered. Sprinkle broccoli with half the cheese and pour sauce over it. Top with cheese.
Melt the remaining 1 tablespoon butter over medium heat. Cook the bread crumbs, stirring, for 2 minutes. Crumb the gratin. 20 minutes till golden and bubbling. Asap.
Cheesy Broccoli Potato Casserole is a unique take on typical casseroles that will quickly become a family favorite! Mashed potatoes, bacon, broccoli, and three varieties of cheese combine to make an unrivaled cheesy potato bake!
This baked potato casserole boasts an unexpected blend of tastes and textures. Consider this: a loaded twice baked potato meets vivid, delicate crisp broccoli for a texture and taste combination that will have your family asking for seconds!
Recipe for Vegan Broccoli Casserole – for Thanksgiving, take a traditional holiday side dish and make it cruelty free with this vegan broccoli casserole recipe.
This meal is enticing because to the steamed broccoli and the delectable mushrooms that have been cooked; the whole thing is covered with a cashew milk sauce. For the ideal finishing touch to the perfect side dish, you may garnish it with crispy onions, bread crumbs, or even crackers.
I'm organizing all the meals to store the freezer for after the delivery of our baby girl as the due date draws closer, and there are few better than a nutrient-dense but savory casserole! There is a stigma associated with casseroles being unhealthy. However, things don't have to be that way!
This chickpea and broccoli casserole, which freezes well, is not only easy to prepare but also one that you can serve with confidence because it is created with straightforward, healthy ingredients. This quinoa is baked with chickpeas, bone broth, chicken, vegetable, or any combination thereof, and cheddar cheese is optional. Although I enjoy the small amount of cheese on top, the meal is equally delicious without it.
This Broccoli Pasta Bake is wonderful for a fast weekday meal since it is creamy, cheesy, and incredibly flavorful all at the same time. This will quickly become your go-to baked spaghetti dish thanks to the cheesy and crispy topping!
The sauce is wonderful; it has just the right amount of cheesiness, garlicky flavor, and thyme aroma. The sharp cheddar goes really well with the broccoli, which, by the way, has not become mushy at all! Do you want to know the reason why? Keep reading!
Are you able to freeze? Broccoli Tuna Casserole, yep Allow unbaked casserole to cool, then cover and place in the freezer. In order to make use of it, partly defrost it in the refrigerator the night before. Remove from refrigerator 30 minutes before baking.
Turn the oven on to 350 degrees. Follow the instructions for baking the casserole, extending the baking time as required to ensure that it is well heated and that a thermometer put into the middle registers 165 degrees.
The "cheesy" cream sauce in this dish is prepared by combining a variety of spices, cashews, coconut milk, and nutritional yeast. In all honesty, I believe that the flavor of this sauce is superior than the flavor of genuine cheese. The fact that you won't feel bogged down after eating it, as you do when eating real cheese, is the nicest part, and the combination of the smooth texture of the cheese with the crisp texture of the broccoli is just perfect.
This casserole may be made with either fresh or frozen broccoli, which simplifies and expedites the preparation process. If you use frozen broccoli florets, there is no need to even thaw them before using them in the casserole.
There's nothing better than a warm casserole right out of the oven, and this cheesy broccoli rice version is the ultimate comfort food. Why spend money on store-bought casseroles that could be frozen, loaded with artificial chemicals, or flavorless when you can prepare a version that's just as good but requires much less effort right in your own kitchen?
It calls for uncomplicated ingredients, some of which you probably already have in your kitchen cupboards, and it can be prepared up to 12 hours in advance; then, it is simply baked when it is time to eat.
Because it feeds six people, this dish is perfect for gathering together with loved ones or close friends.
This broccoli cheddar casserole with smoked sausage is an easy way to have dinner on the table in a flash thanks to its plenty of cheese, flavorful smoked sausage, and combination of broccoli and cheddar.
This is meant to be served as a side dish, thus the nutrition facts are to 8 serves. For a main course, increase the serving size to feed four people and enter twice the nutrition information. 🙂
350 degrees Fahrenheit for the oven (175 degrees C). Follow the package directions to prepare the broccoli.
Combine the ground beef, mushrooms, and onion in a pan over medium heat. Drain fat after cooking beef until it is well-browned all over.
Add sour cream and cream of celery soup and season with salt and pepper. Continue to cook until well warmed.
Transfer to a medium baking dish, and equally top with broccoli. Top with cheese.
In a preheated oven for about an hour, bake the mixture until bubbling and golden brown.
This is an excellent meal to bring to a potluck or serve at a holiday buffet. It is delicious when served with fish, pig, beef, or chicken. It is possible to replace Cheddar cheese for Swiss cheese. When I need to feed a large crowd, I frequently multiply the recipe by two.
This easy breakfast casserole dish is one of our family's favorites, and we often cook it for brunch on the weekends or for other special occasions. Due to the fact that it is loaded with roasted potatoes, broccoli, tomatoes, bell peppers, and cheese, this dish is sure to be a tremendous success.
Many recipes for breakfast casseroles incorporate slices of cubed bread. This recipe calls for slightly stale bread, and it's a fantastic way to use up any leftover bread you might have lying around. When bread is utilized, the components are frequently assembled the night before baking. Allowing for adequate absorption time allows for a rich and creamy custard to form on the bread.
This Gruyere Broccoli Casserole is a wonderful and reassuring meal that can be served as a side dish. A simple side dish that can be made for quick weeknight meals or for special occasions like Thanksgiving and Christmas.
The mix of smokey bacon, onions, broccoli, and smooth gruyere cheese yields a dish that is packed with flavor and is sure to please. I can assure you that this tasty side dish will very quickly become a fan favorite in your home.