Gooey and chocolaty! No baking required for this addicting little candies and all you need is just 4 ingredients.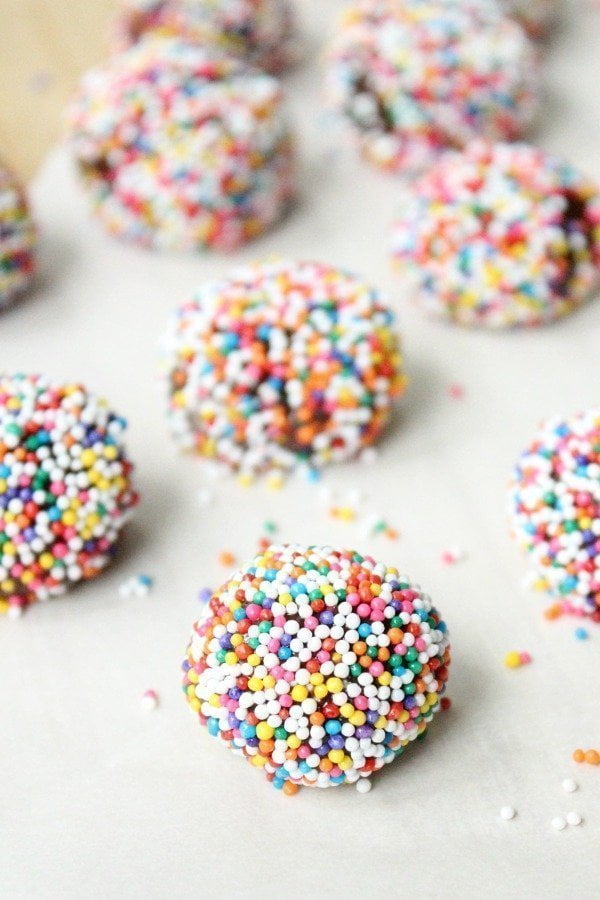 I'm so totally in love with these truffles. 😍
Some of the best recipes just require few simple ingredients, don't you agree? These are no exception to the rule.
These delicious truffles are known by "Brigadeiros". Brigadeiros are a traditional Brazilian candy. They are similar to a truffle or bonbon and you too, will quickly fall in love with them.
Your simple ingredients:
Sweetened condensed milk.
Cocoa powder.
Butter.
Salt.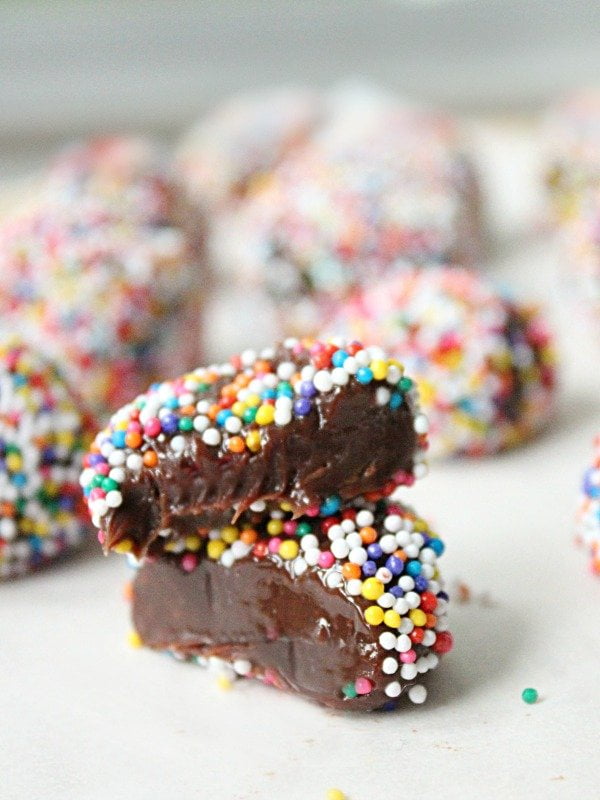 Making them is easy:
Start by melting all your ingredients in a saucepan.
Then, increase your heat and let the mixture get thick. This should take anywhere from 15 minutes to 25 minutes. Keep a close eye on it..you don't want it to burn!
Next, spread your mixture in your pan, refrigerate to cool the mixture and let it set.
Scoop the mixture out the pan and form into balls and give them a coat in sprinkles.
Try not to eat entire batch. (You've been warned!)
So simple.
A delicious, gooey, and decadent delight. Try this Brigadeiros soon!
You will not be disappointed