Start your day with pizza! Loaded with eggs, bacon and cheese.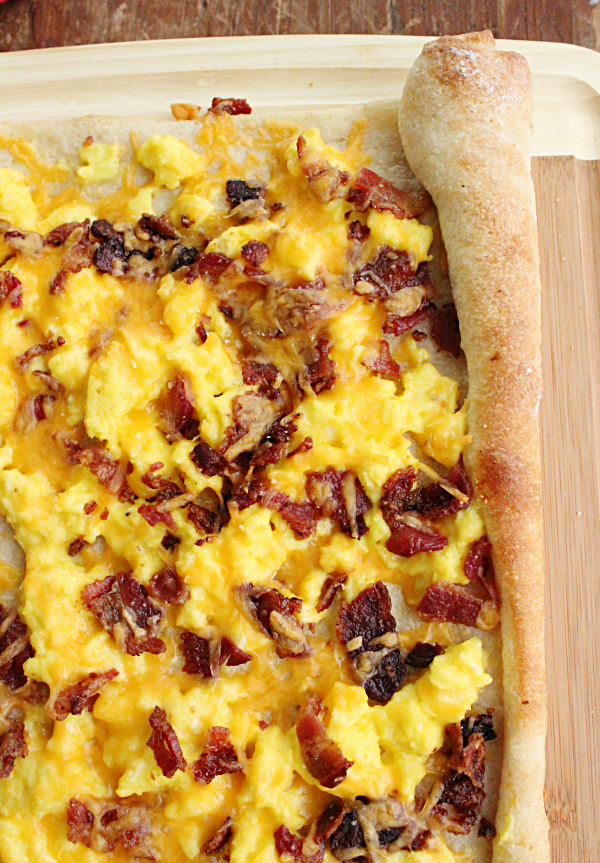 Meet your new favorite way to eat breakfast…pizza! Yeeesss, my friends. Pizza. 🍕
Here is the thing about this dish….the recipe below is how I made it for my family. Yours could be totally different. You see, it's really the concept of making a pizza for breakfast that is the great thing here.
If you make this particular breakfast pizza, you will not being disappointed. At all. But,being that it is pizza, changing it up is always possible too.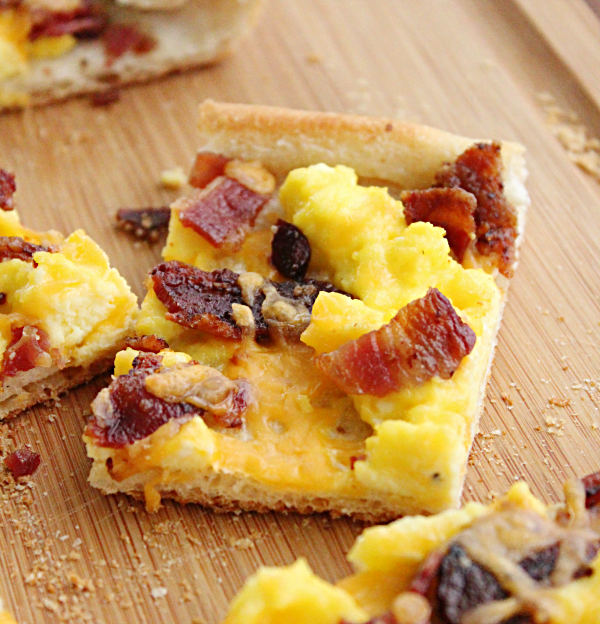 My family likes things simple, hence, ours pizza is pretty simple:
Bacon and cheese on the top and just some salt/pepper in the scrambled eggs.
Here are a few ideas:
Eliminate the bacon and add ham or breakfast sausage.
Skip the meat altogether and add veggies.
Dress up your scrambled eggs with hot sauce or fresh herbs.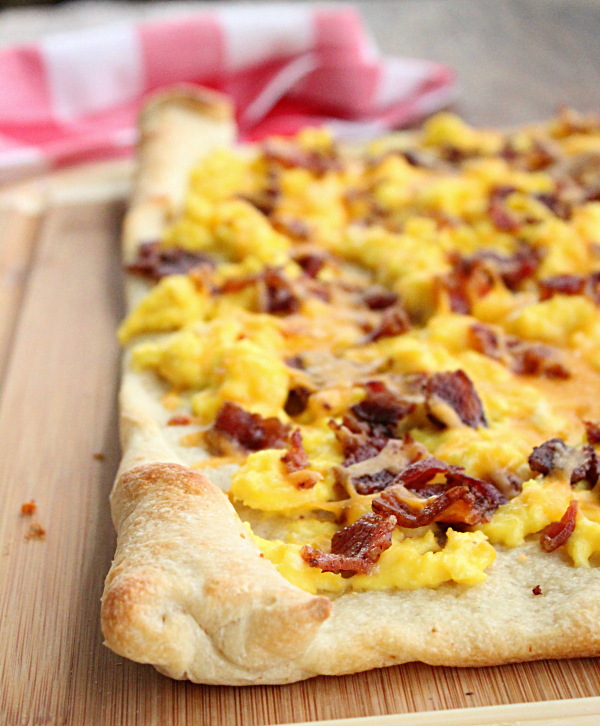 Go a little crazy and make it your own!
This Breakfast Pizza is so good and so easy. Make it for breakfast or it makes a perfect dish for dinner too!