Your bread machine does most of the work with these delicious, versatile rolls!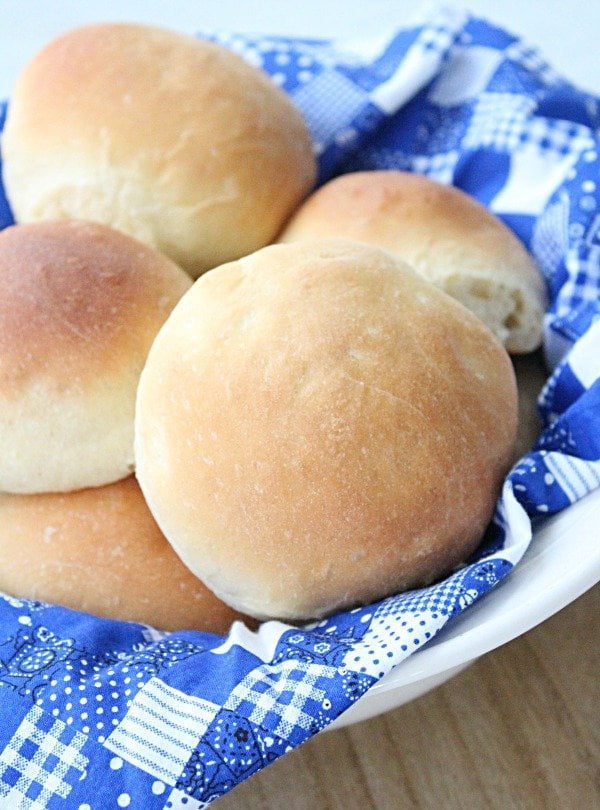 Happy Monday!
How was your weekend? Ours was snowy. Very snowy. Since Friday, we have received several inches of snow. Honestly, I can't even tell you the exact amount. It just kept snowing and snowing and snowing. ❄❄❄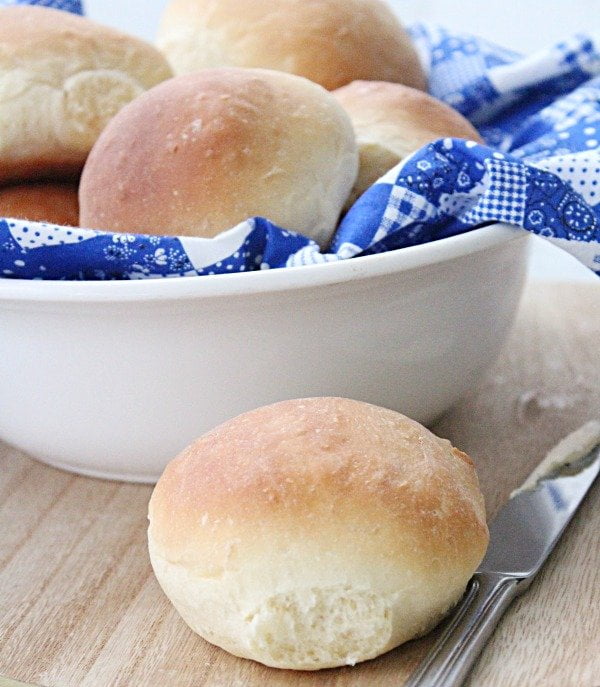 It would of been the perfect opportunity to get some odd jobs done around the house. But, I used the time to relax and watch Netflix for a good part of the weekend. That was a much better choice. 😉
I did get some baking done this weekend, including a batch of these rolls.
These rolls are so good and don't need to be just used just as a "dinner roll". We use them for sandwiches, hamburgers, for breakfast…just about anything! I make a batch quite often and toss them in the freezer. That way, they are ready and waiting when the time strikes.
Crunchy, with a little bit of sweet outside and a softy, fluffy inside. Dress them up or eat them just plain with some warm butter..whatever you wish. They are the perfect go-to roll!
Enjoy!