Boston Cream Pie Poke Cake has all the flavors of the classic pie, but, in cake form! A soft yellow cake that you "poke" and let creamy vanilla pudding soak right in. Then, it's topped with chocolate frosting. Don't miss this one!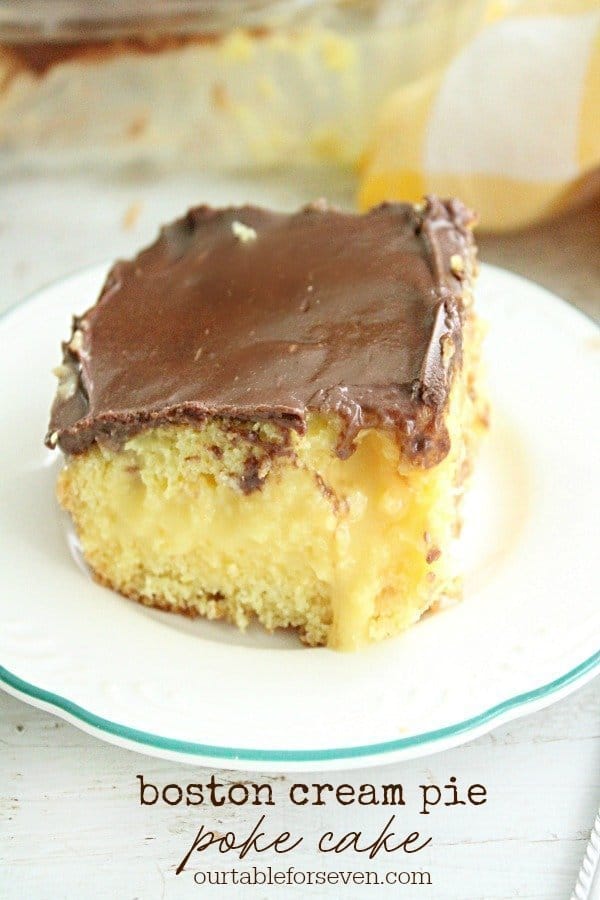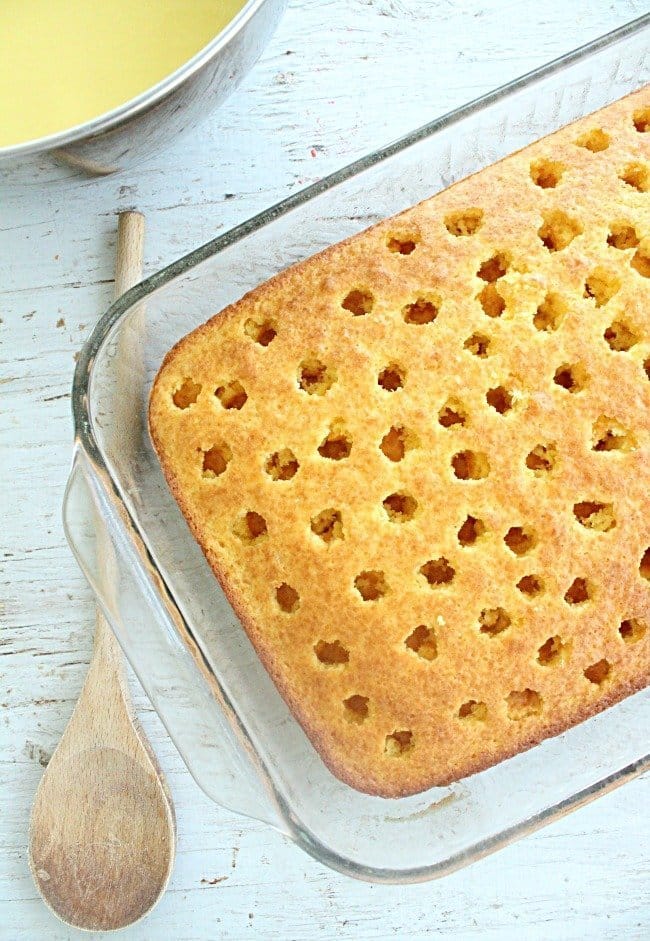 If you make this cake, please, don't email me to tell me that you have eaten slice, upon slice, upon slice and now, your pants don't fit you.
Because, I'm warning you now: It's good. Really good and you probably won't be able to eat just one slice. 😉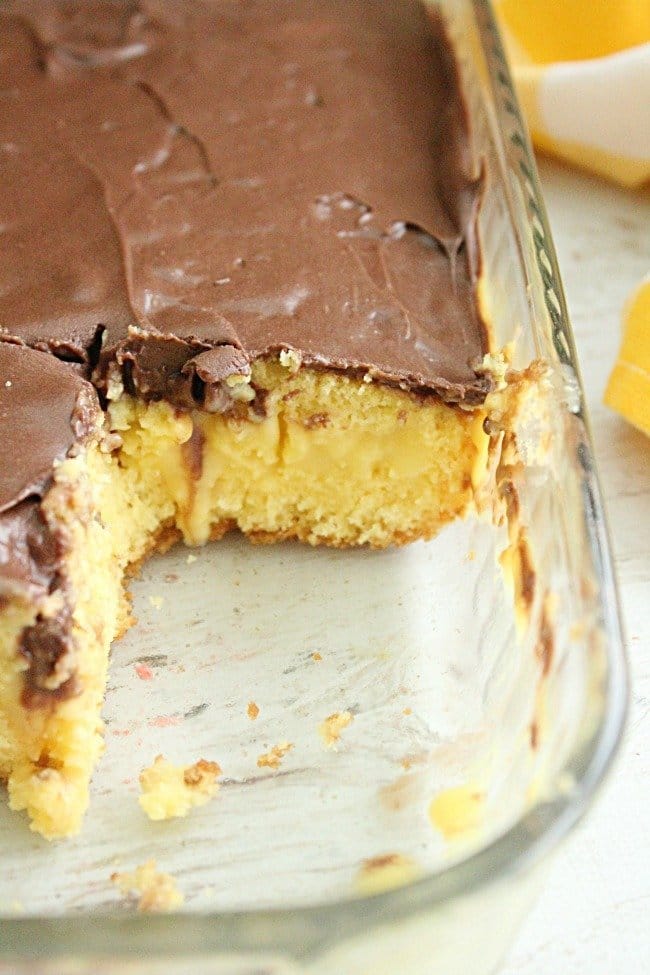 Ingredients Needed: Yellow cake mix ( plus, ingredients called for on box), vanilla instant pudding mix ( not cook & serve!), milk and premade chocolate frosting.
How to Make Your Poke Cake:
First, prepare your cake mix batter according the box instructions for a 9 x 13 baking pan. Then, bake it!
Remove the baked cake from the oven and let it cool for approx 15 minutes.
Once cooled, take the end of a wooden spoon and poke holes into the top of the cake. Keep the holes about an 1/2 inch apart.
Next, whisk together the milk and dry pudding mix. Whisk it well for a good two minutes.
Spread that pudding all over the top of your poked cake. Be sure to get it right into the holes.
Cover the cake and refrigerate for 1 hour. This will let the pudding soak right into the cake. You can let it refrigerate longer, if needed.
In a microwave safe bowl, heat your chocolate frosting for approx 15-30 seconds. You want the frosting to be thin enough to stir and pour. Yes, you can microwave it right in the container, just be sure to remove all the foil topping first! Also, be careful (hot!)
Pour the heated frosting on top of the set cake and spread evenly. Refrigerate the cake again for at least an hour for the frosting to set before serving.
Try not to eat too many slices!
Enjoy!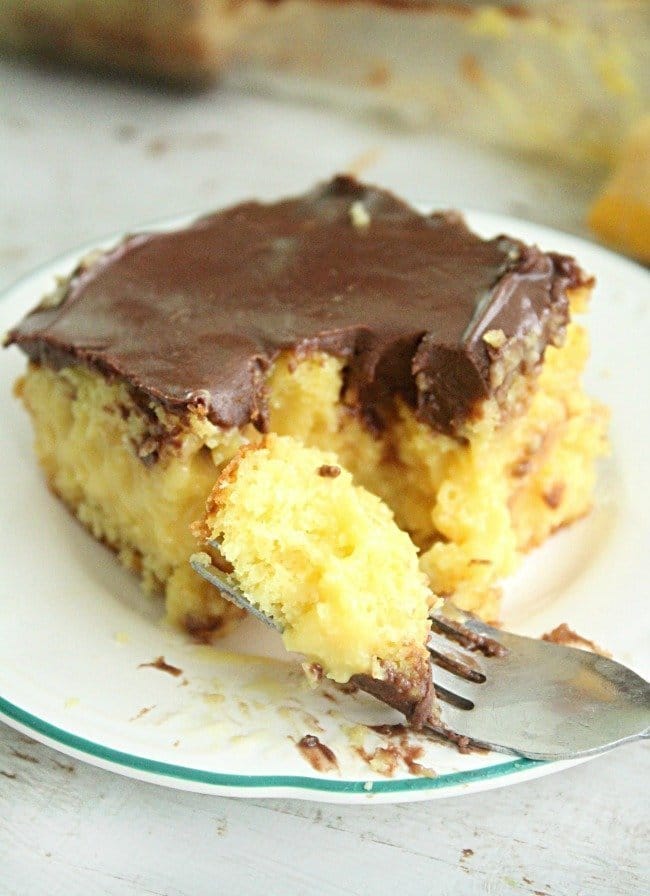 More Poke Cakes to Try: