All the great tastes of the classic Boston Cream Pie in a delicious cupcake!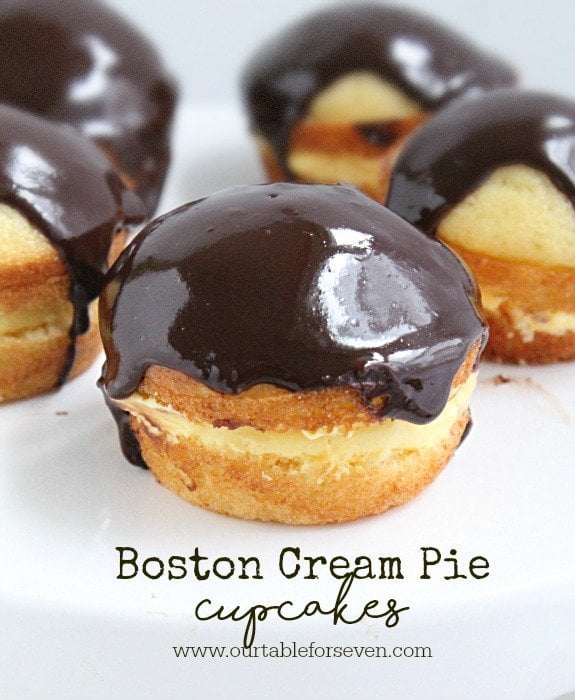 Happy Monday Guys!
I hope you had a good weekend. It was quiet here. We took the kids out for an early morning nature hike at the local forest preserve. The weather was perfect for it. A very fall-ish morning.
Then, I spent some time with my 14 year old binge watching Stranger Things on Netflix. Not very nature-like, but, it was really a really good show and I enjoyed hanging out with my teenager. An all around good weekend.
But, alas, the weekend is over and it's the start of a new week.
That's OK..we have cupcakes!
Cupcakes with the great taste of the classic Boston Cream Pie, but, in smaller portions. Which equals less work and less guilt!
So nifty, right?
Here is a breakdown:
We start out with your basic French Vanilla (or yellow) cake mix and make according to the box instructions for cupcakes.
When they are completely cooled, cut them in half.
Then, spoon your vanilla pudding filling on the bottom half of your sliced cupcake and then, top it off with the other half.
Lastly, we then pour on some glossy smooth chocolate icing.
Simple and they are out of this world-good!