Easy, flavorful steak that won't break your budget!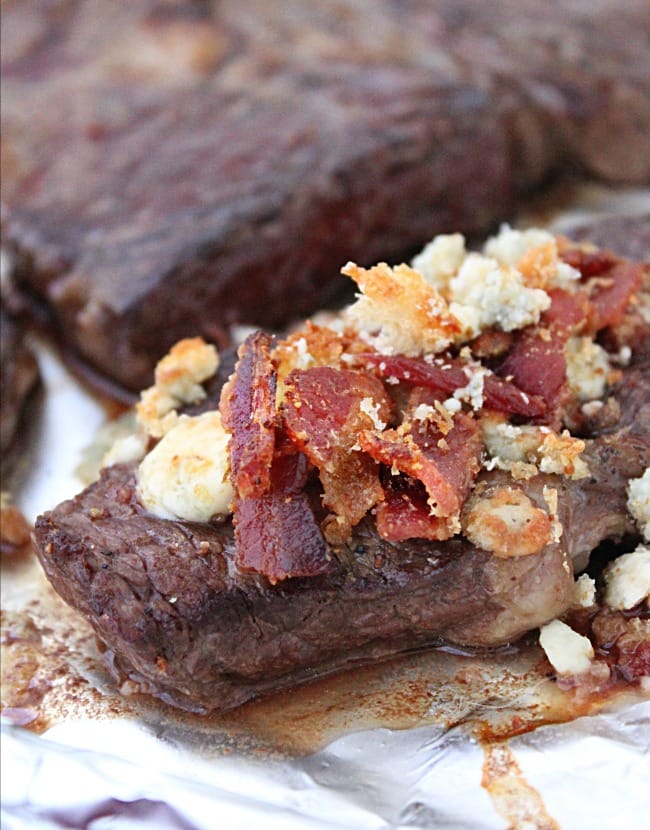 Steak recipes aren't shared here on the blog very often.
Why?
Most of the time (except for sales), it's more expensive than poultry and when you have to feed seven people, cost is a number one priority when it comes to meat..that and how many people will eat it.
Not everyone in my family eats steak (only two kids and myself, not even my husband). My husband cut back on red meat several years ago and has never looked back. So, making something for just 3 people out of 7 just doesn't seem to make much sense.
As mentioned, I do like steak and so do two of my daughters, so, I decided to make some special steaks for us a few weeks ago.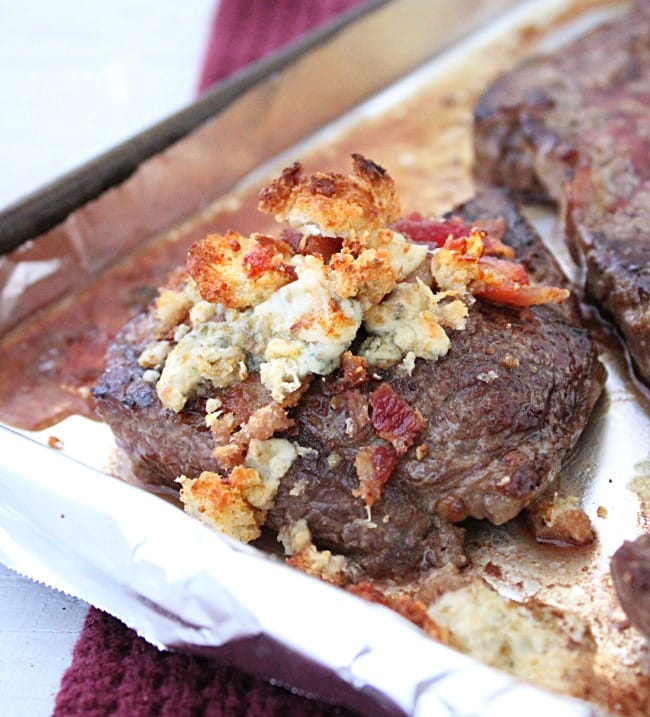 A few notes:
The steaks in my pictures are Sirloin Tip Steaks. They were a little cheaper than the regular top sirloin, but, taste just as yummy. If you wish to use regular top sirloin, that's fine. If you use sirloin tip steaks, they will probably be packaged as larger steaks. All you have to do is cut them into your desired size before cooking.
Also, my steak was approx 1/2 inch thick and about 1 1/2 lbs. If your steak is thicker or larger in pounds, you will have to adjust your cooking time and the amount of bread crumbs, bacon and cheese you will need.
These steaks are really amazing! The crunch of the bread crumbs and bacon go perfectly with the flavorful bleu cheese. They are also really quick to throw together,so, they are perfect for dinner any night of the week.
🥔 Don't forget to serve them with a side of Baked Potatoes! 🥔