Soft muffins filled with fresh blackberries and topped with a sweet lemon glaze.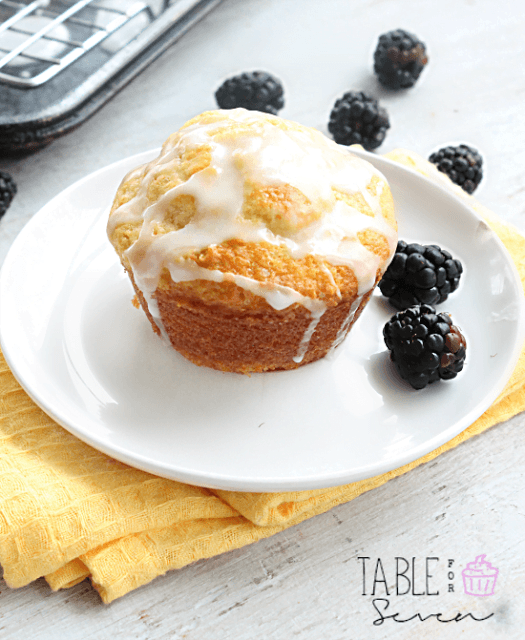 Remember, last week? The whole "I love lemon and want to eat it non-stop lately" thing?
Yep, you guessed it..more lemon today. Don't worry, next post: no fruit at all. 😉
Last week was a whole fruit-palooza, wasn't it? 🍋 🍊 👉 Blueberries. Clementines.
Palooza might be stretching it, as, it was just 3 posts. But, last week, there only was 3 new posts, so, there you go. Palooza!
Continuing on that trend..today, we have muffins and they filled with some oh-so-sweet blackberries.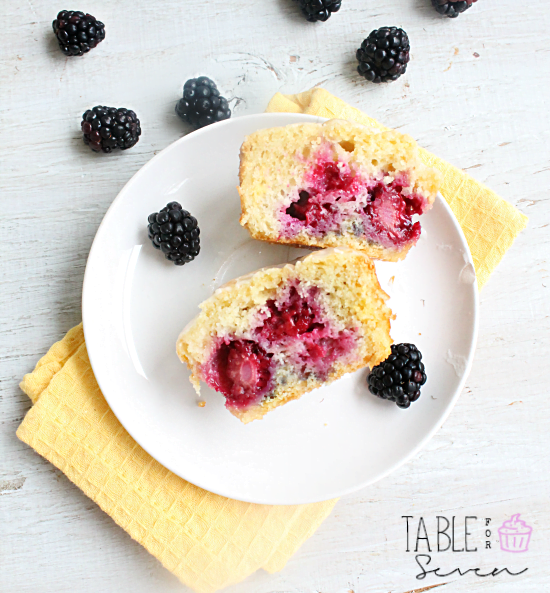 Are blackberries in your local grocery stores yet? They have been slowly making their appearance here and my local place has been having some amazing deals on them. 99 cents for just a pint! I've been tossing them in lots of yogurt and of course, baking with them.
These muffins are so amazing! Soft, sweet and bursting with those fresh blackberries. I was going to go with a strudel-type topping with these, but, the lemon was just so darn good with the blueberry cake, it was a no-brainer to add more of it to these muffins.
Goes perfect on them-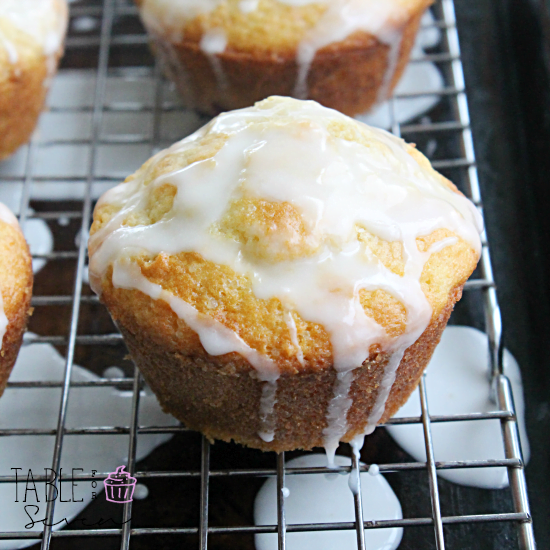 More Lemon Love!