Quick and simple! These BBQ Beef Biscuits make a perfect weeknight dinner.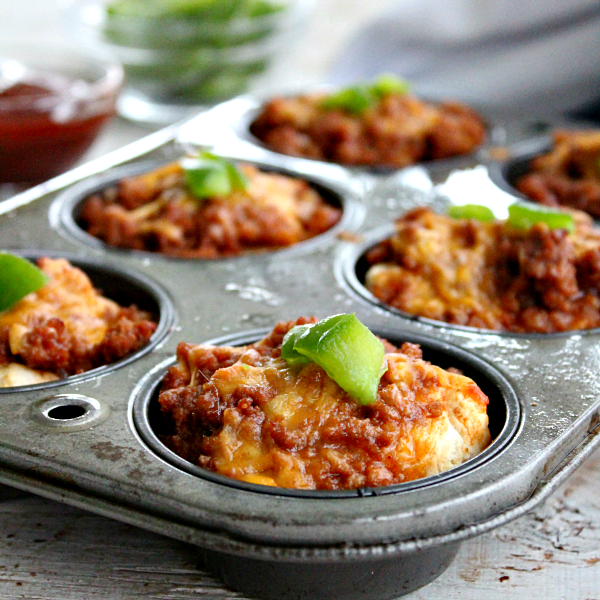 Tired of plain ole' ground beef or turkey dishes? Jazz them up with a little BBQ sauce with these delicious and portable biscuits. These are a great option for lunch, dinner or an appetizer!
Ingredients Needed:
Ground beef ( or turkey)
Minced onion
Cheddar cheese
Refrigerator biscuits
BBQ Sauce
Chopped green peppers, optional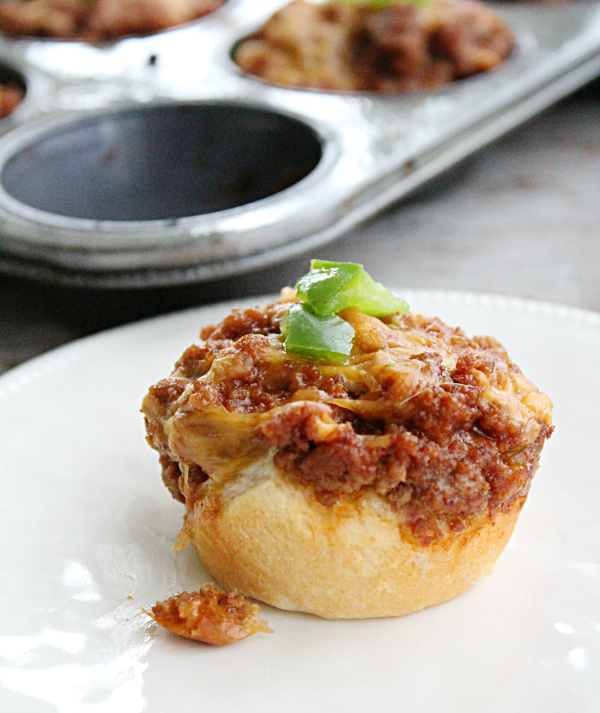 Can I Use Fresh Onions Instead? Yes. Chop up your desired amount of onions and cook them with the ground meat as it browns.
Refrigerator Biscuits: Use your favorite refrigerator biscuits. I like to use the standard buttermilk variety. You can use a "flaky" versions, but you may need to cut the biscuits in half, or they will be too large.
BBQ Sauce: A ketchup based BBQ sauce works best for these. Go with your favorite brand/variety or homemade. Not a fan of BBQ Sauce? Ketchup is a great alternative!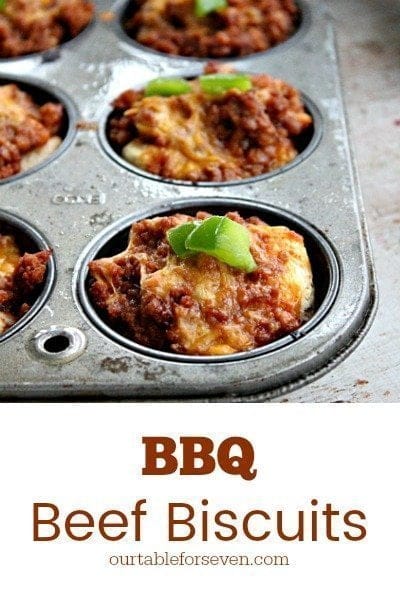 How to Make:
Remove the biscuits from the package and separate.
Preheat your oven and grease a 12 count muffin pan.
Next, in a skillet, brown the ground meat with the onion until no longer pink. Drain, if necessary.
Return it to the skillet and stir in the BBQ sauce and a portion of the cheese.
Press 1 piece of biscuit dough into a well of the prepared muffin pan.
Spoon the meat mixture on top. Bake for 10 minutes.
Remove from the oven and top with the remaining cheese. Place them back in the oven and bake until the cheese is melted and biscuits are lightly brown.
Storage: Keep any leftovers in a covered container in the refrigerator.
Also Great for Lunch: