Moist cake with a rich caramel sauce and fresh bananas! A twist on the classic "upside down" cake.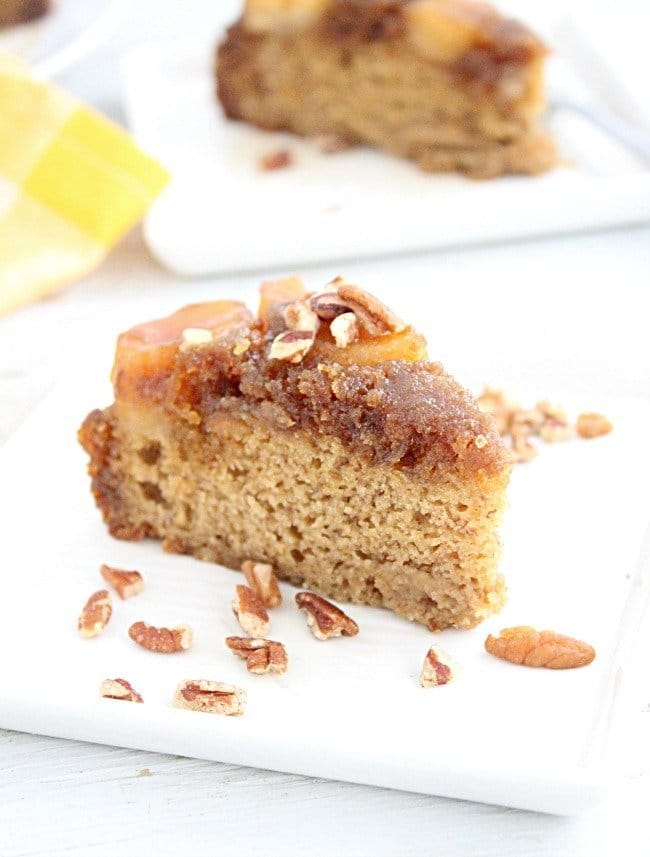 Banana cake with a caramel sauce and fresh bananas right on top?! Sign me up. 🍌
Your Baking Supplies:
9 inch round cake pan + non stick cooking spray
Electric mixer + mixing bowl
Measuring cups + spoons
Rubber spatula
Flat rimmed baking sheet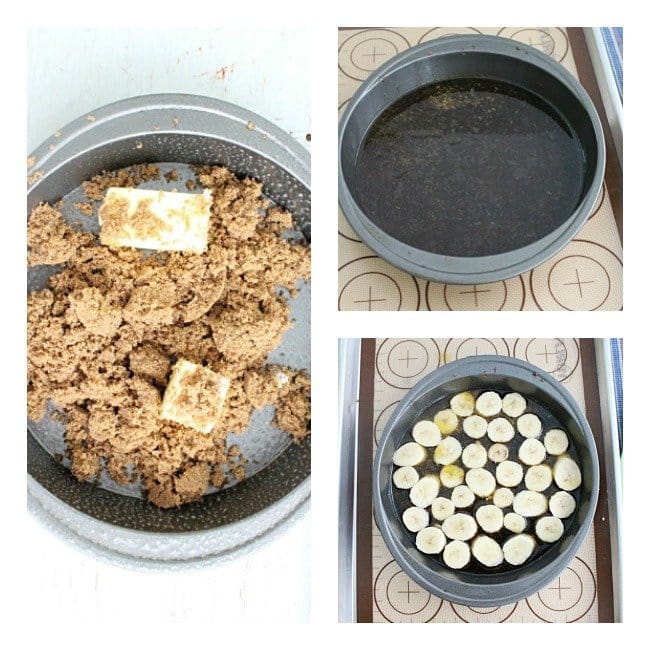 Ingredients for your Banana Upside Down Cake:
Bananas
Flour
Baking soda
Baking powder
Brown sugar
Milk
Ground cinnamon
Vanilla
Eggs
Butter
Chopped nuts (optional)
Let's Make a Cake:
Grease your baking pan well.
Slice bananas into coin shape pieces. Set aside.
Next, add brown sugar and butter into your baking pan. Place them in a preheated oven for just a few minutes. You just want to melt them.
Remove from the oven and make sure the mixture is evenly distributed and mixed on the bottom of the pan. A rubber spatula works great for this.
Place your coin-shaped bananas on top of the melted mixture.
Once your batter is mixed, spread it on top of the sliced bananas.
BAKE!
Once your cake is baked, let it sit for approx 10-15 minutes. Then, take a large plate/platter and place it on top of the cake. Carefully, flip the cake over and remove the pan. Take any remaining caramel sauce from the pan and drizzle on top.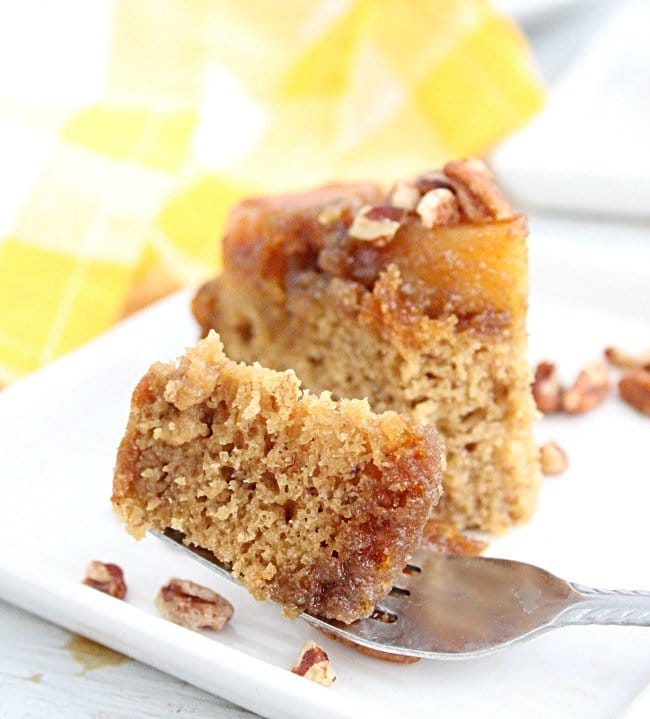 Recipe Notes:
The cake can potentially spill over the pan a bit when baking. Place your baking pan on a large flat rimmed baking sheet to catch any batter.
For an easier cake flip, use a plate/platter than is larger than your cake pan.
Don't leave your cake in the pan too long before flipping. It will be tougher to get out.
If you don't have enough sauce on the bottom of your pan or if you simply want more for serving, melt a few tablespoons of butter with brown sugar in a saucepan and mix well. This will give you a bit more sauce.