Soft, banana cupcakes topped with a creamy peanut butter glaze. The great flavors of a PB & Banana sandwich baked up in one amazing cupcake!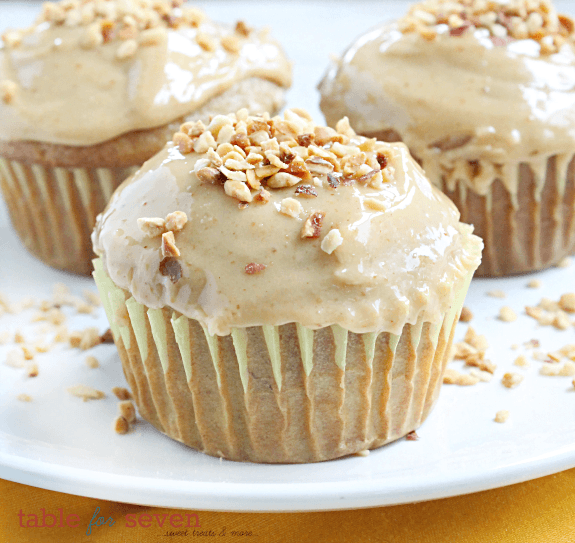 Ingredients Needed:
Flour + Baking soda + Nutmeg + Ground cinnamon + Baking powder
Sugar
Butter
Honey
Buttermilk
Eggs
Vanilla
Bananas
Powdered sugar
Peanut butter
Milk
No Buttermilk in your Fridge? Whisk 1 teaspoon of vinegar or lemon juice into 1/4 cup of milk. Let it sit for 5 minutes, than, proceed as noted in recipe.
Peanut Butter: I recommend using a regular peanut butter instead of the natural variety. The natural variety is delicious, but, has a higher oil content. This could affect the consistency of your glaze.
Want Extra Crunch? Top your cupcakes with crushed peanuts before the glaze sets.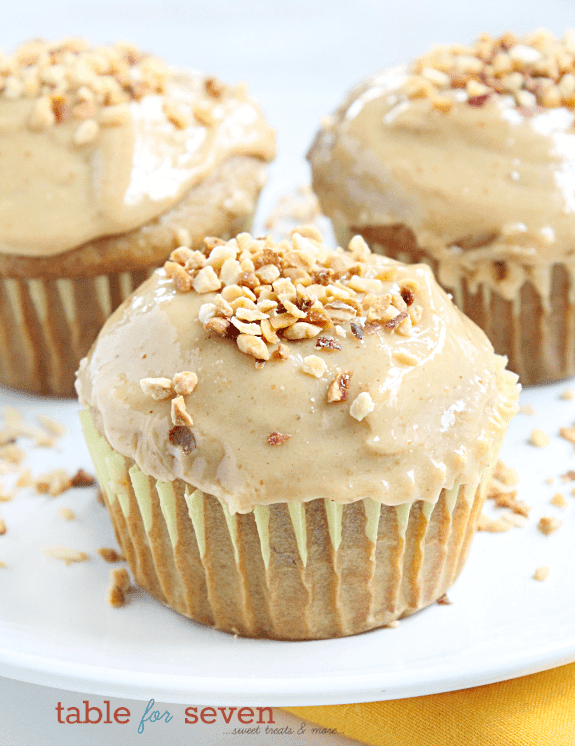 Love Banana? Try the Too: