Homemade baked pizza rolls! Fun, delicious, simple to make and versatile.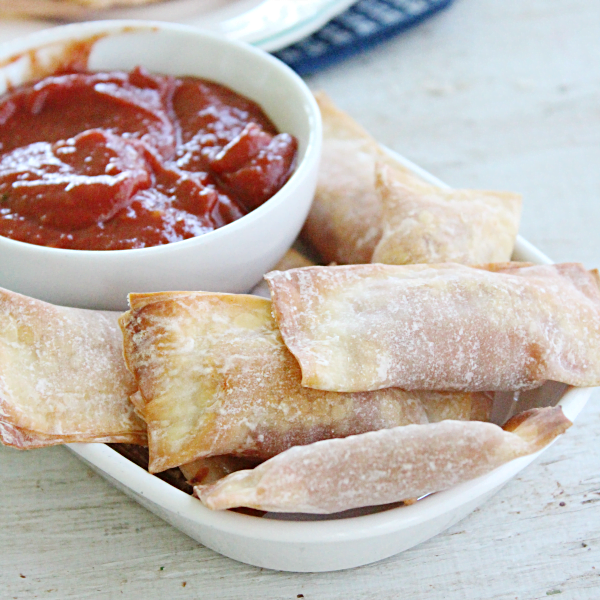 Ingredients Needed:
Wonton wrappers
Pizza sauce
Mozzarella cheese
Dried seasonings, optional
Wonton Wrappers: These can (usually) be found in the produce section of your grocery store. They are essentially a smaller version of an egg roll wrapper.
Pizza Sauce: Jarred or homemade will both work. Go with your favorite!
Dried Seasonings: If desired you can spice your rolls with any number of dried seasonings.
Can I Add Fillings?
Yes! Cooked crumbled sausage, bacon, chopped pepperoni, chopped peppers, mushrooms or onions are just a few ideas. Stick with about 1-2 teaspoons of total fillings and you are good to go.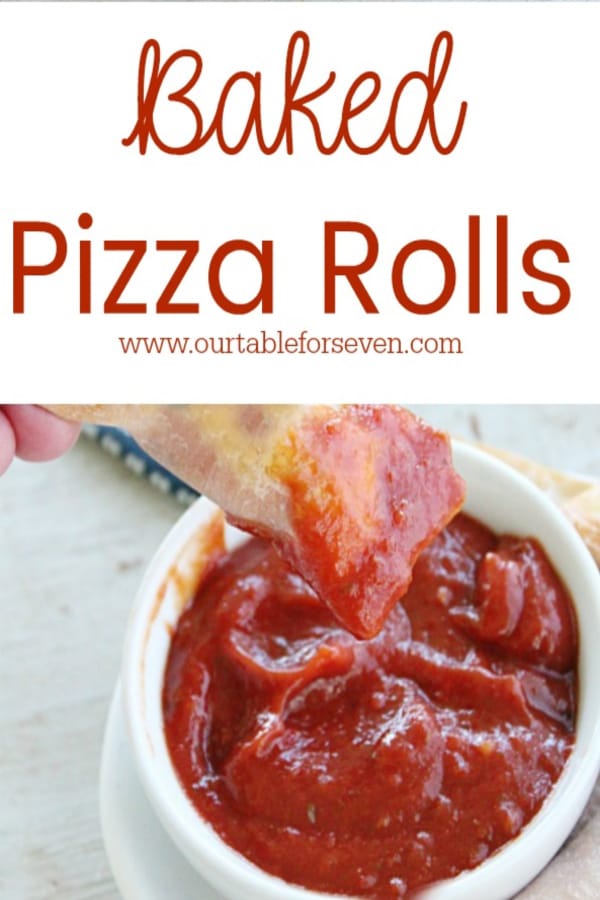 How to Make:
First, make your filling (s) and preheat your oven.
Fill each wrapper with approx 1-2 teaspoons of filling.
Dip your finger in a bit of water and run it along the edge of the wrapper. Fold the wrapper over and press to seal. Repeat with the remaining wrappers.
Line a flat rimmed baking sheet with foil and spray the foil with non stick cooking spray.
Bake those rolls! Let them sit for about 5 minutes before serving.
Storage: Keep any leftovers in a covered container in the refrigerator. Eat within 2-3 days.
Can I Freeze These? Yes. Let them cool completely, then, store in a freezer safe, covered container/storage bag. They will stay good for 2-4 months. When ready, simply reheat them in a the oven and serve.
More Homemade Snack Foods: