An easy, delicious, french toast casserole! Great for breakfast, brunch or dinner.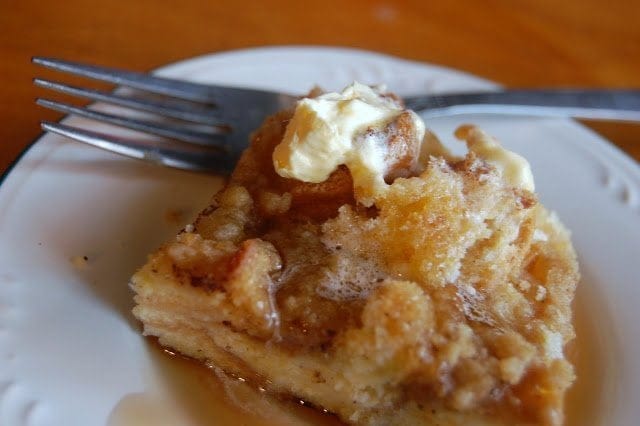 Since starting this blog only a short time ago, I have tried out a couple of new recipes on my family. There has been some success.
But;wow..I wasn't prepared for the success that I had with this recipe!
They loved it I mean LOVED it.
Everybody.
All 6 of them. It's a darn miracle.
If your family likes french toast, this is a no brainer. Try it. You (oh, and your family) will love it too!