Baked Cinnamon Tortilla Chips with Chocolate Hazelnut Dip = Best Snack Ever! Crispy, homemade baked tortilla chips with a cinnamon-sugar coating. Dunk them in the creamy chocolate hazelnut dip for a blissfully happy snacking experience.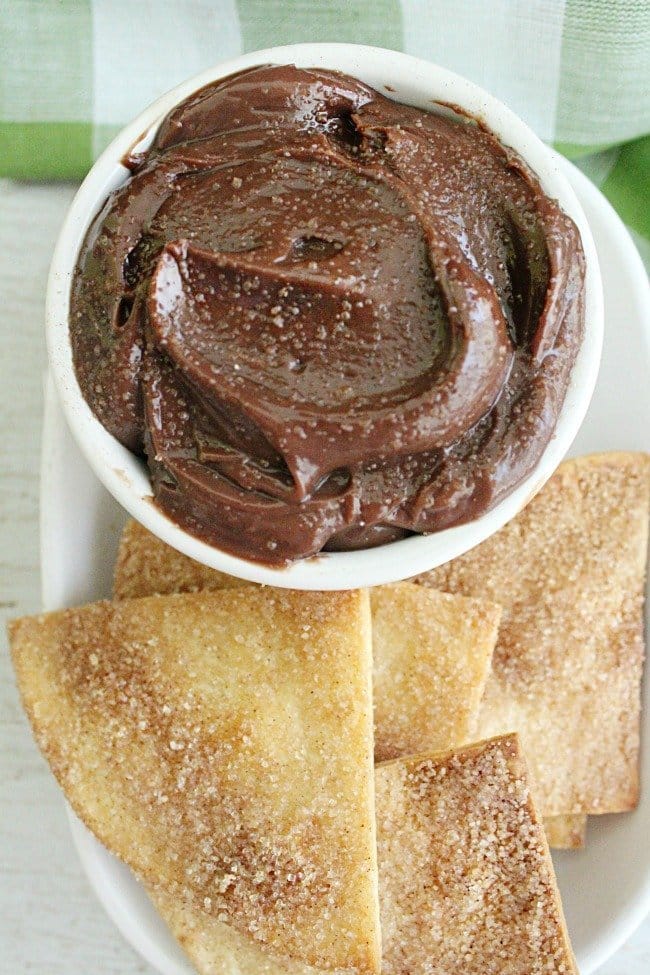 So, today, I'm re-sharing the chip recipe. When I say "re-share" it's really not. I think maybe 6 people read the post since then. Plus, along with the chips..we have dip!
Dip that only requires 2 ingredients and is extremely yummy.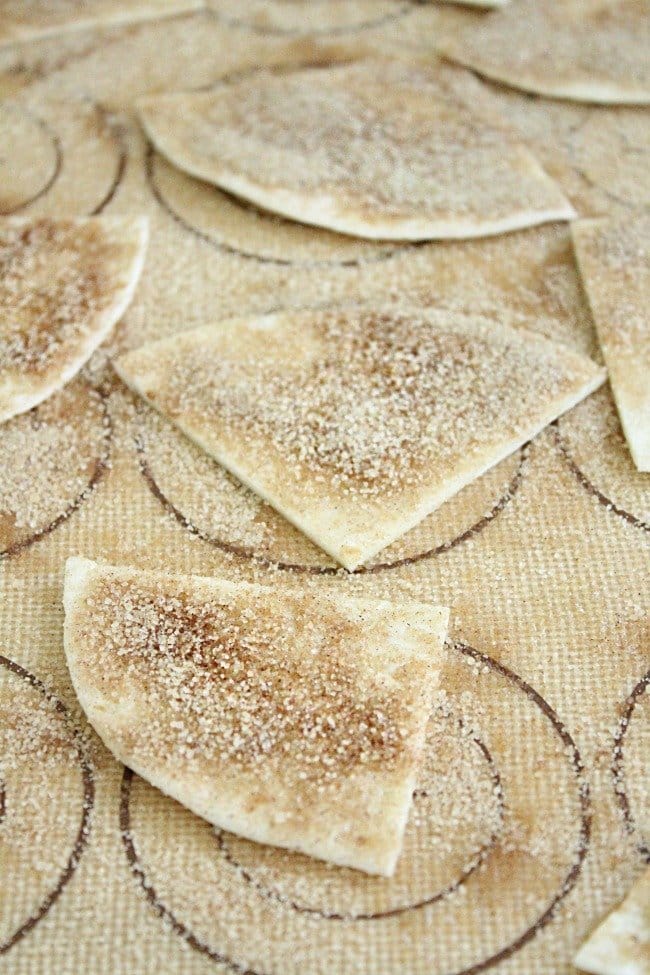 Ingredients for Dip:
Chocolate hazelnut spread – AKA: Nutella
Vanilla Greek yogurt
Do You Have to Use "Nutella" Brand?
No. Any brand of chocolate hazelnut spread will work. Look for it in the same aisle as the peanut butter in your grocery store. Check the bottom of the recipe card for my favorite brand.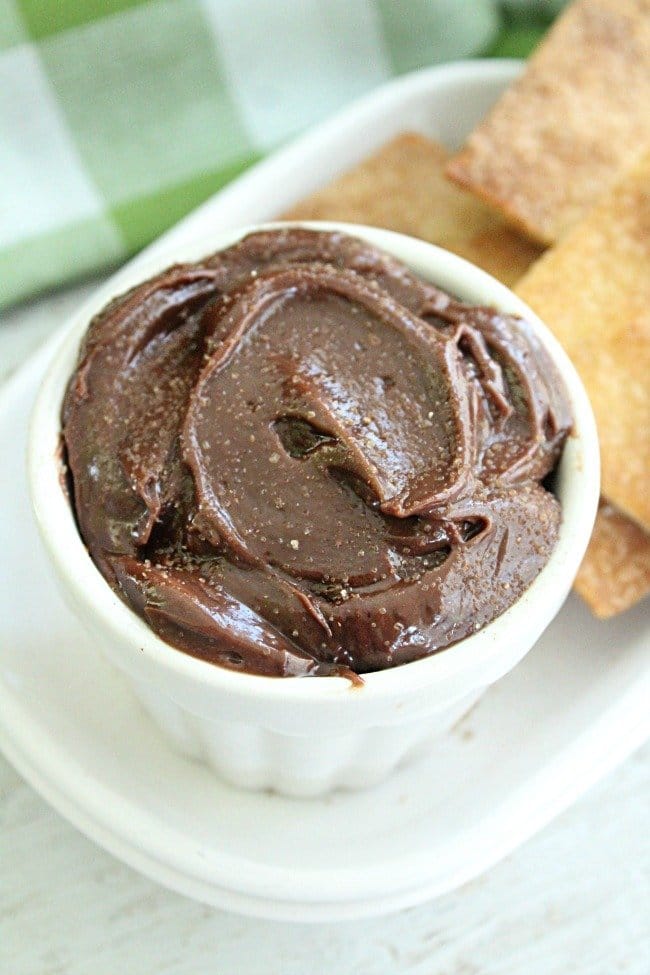 How to make your tortilla chips →→ First, your set up your flour tortillas in a stack. With a sharp knife, cut them into 4 equal size triangles.
Place those triangles in a single layer on a flat rimmed baking sheet. Be sure to line your baking sheet with parchment paper or spray with non stick cooking spray.
Next, with a pastry brush, spread canola oil on the tortilla triangles . You don't have to coat it with much, just enough for the cinnamon-sugar to stick. Then, sprinkle with your cinnamon sugar mixture.
Bake! These will only take 6-8 minutes to get crispy. Keep a close eye on them, to prevent burning.
Once they are done, let them cool for 15 minutes before serving.
Will any size tortilla work?
Yes, but, your baking time & ingredients may differ. Just stick with a flour shell and you will be good to go.
Enjoy!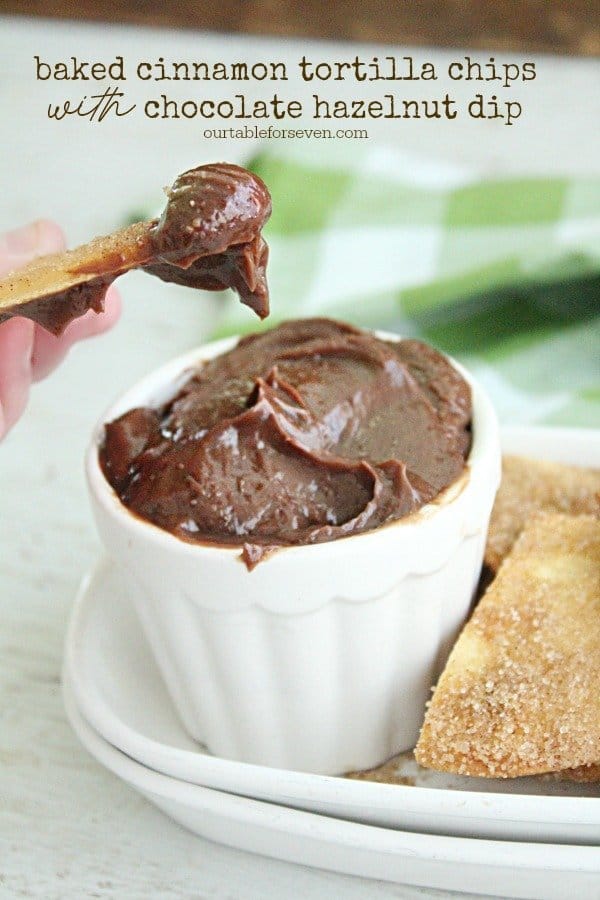 More: Chocolate Hazelnut Spread Recipes: