Bake Chocolate Oreo Doughnuts: Grab some Oreo cookies, make these doughnuts, stuff your face, and be super happy. #Truth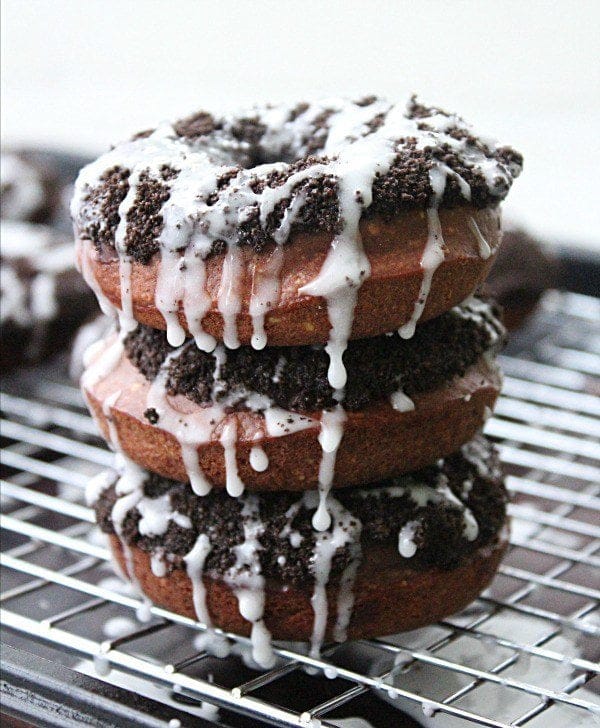 This is one of those posts that stump me.
It's happened in the past, I'm sure it will happened again in the future.
You see..what is there to say about these doughnuts? Aside from the fact that they are downright delicious?
They are:
Chocolate doughnuts,topped with chocolate icing,dunked in Oreo cookie crumbs,and drizzled with glaze
See..delicious stuff.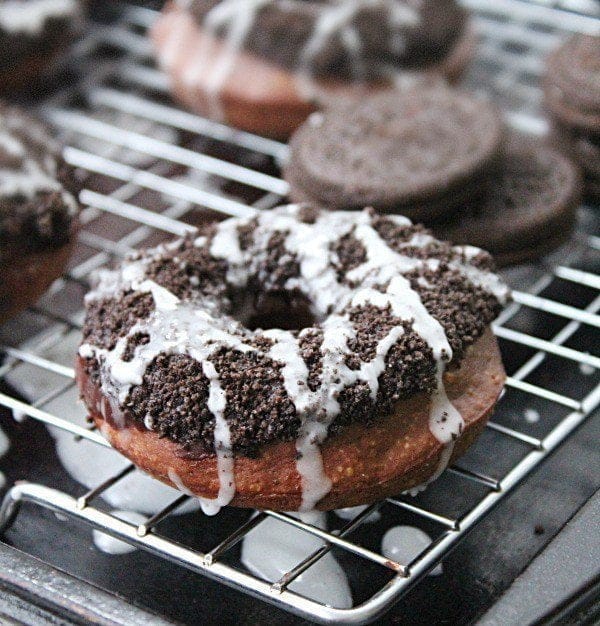 Not very healthy (although, they are baked!), and they would be considered a pure indulgence. But, that's OK, right? We all need some indulgences, now and then.
So, if you love chocolate doughnuts, chocolate icing, Oreo cookies and a sweet, sweet, glaze..these are just up your alley. Of course, even if they aren't..go ahead and make them anyway.
After all, these Baked Chocolate Oreo Doughnuts are delicious. 😉