Skip the packaged version and make homemade cheddar crackers right at home. They are simple, baked, fun and taste amazing.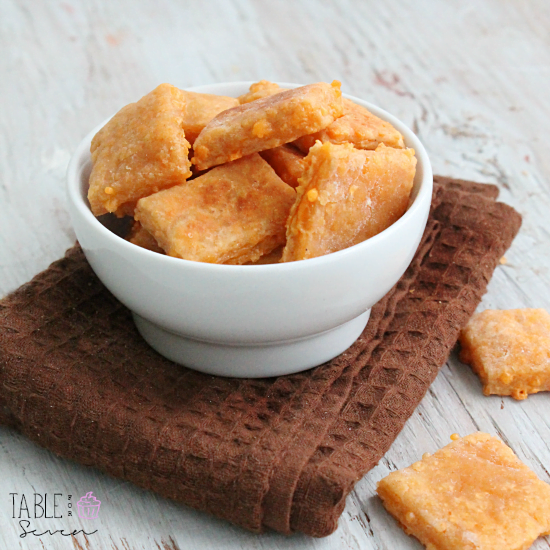 Most kids eat Goldfish crackers, don't they? At least, some type of Goldfish crackers? Those little baked cheddar crackers loaded with powdered cheese and shaped into some type of animal or shape.
I'll admit it..mine do. In fact, a small, average, size bag can be inhaled at one lunch at our house. Now, my husband? Um, no. He is very particular about his cheese crackers and cheese, in general. He will not eat boxed cheese snack products. Tey are not 'real cheese' according to him. He's a bit of cheese snob.
These make him a happy, cheese cracker lovin' guy. He can finally enjoy cheese crackers with real cheese.
These have a great cheese taste and are almost embarrassingly simple to make.
You only need:
That's it! #CrazyEasy
The shape of the crackers is totally up to you. Use a pizza cutter to cut them into your desired shape or a small cookie cutter.