A great breakfast or brunch for berry season! French toast baked in the oven and topped with fresh berries. Too good to pass up!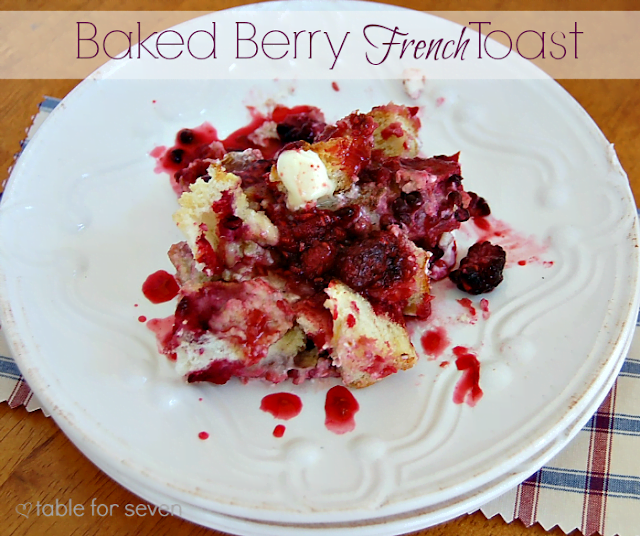 We are HUGE for eating breakfast for dinner.
It's nearly the only thing we can have for dinner that every single person loves. It's just so awesome. If we lived on pancakes, waffles and french toast, feeding time would possibly be a wee bit less of a headache at times. 😉
For my dish, we are having baked french toast. It is a bit similar to this and this from our recipe collection, it's also, a smidge different.
Baked Berry French Toast is packed with fresh berries and is very creamy. Plus, it's fruity and topped with a bit of cinnamon sugar.
Perfect breakfast for dinner.