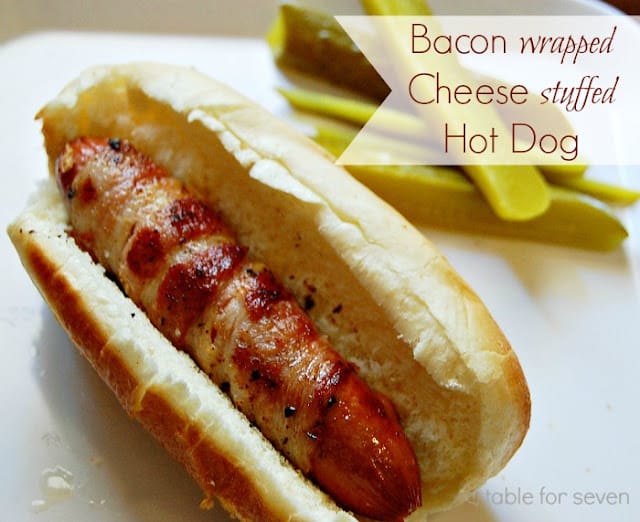 I have talked a few times around the blog about my oldest child, my first born.
My bacon-ranch-eating little girl. She is my food-loving child. She adores food like nobody I have ever seen.
She is also my new Pinterest assistant.
After reading Joan's post over at Chocolate, Chocolate and More and her new virtual assistant..I thought, that's a great idea!
So, my daughter gives me a hand every once in a while pinning some very tasty dishes. She also pins some items to her very own board..so, if you follow me on Pinterest and notice pins of puppies,kittens and any other cutie animal..that's her.
Mind you..she's 11 🙂
On one of her pinning adventures, she spotted these (sorry, link no longer available) and fell in love.
She has relentlessly asked me to make them for a quite a while now. I gave them a whirl this week.They are quite delicious. I may promote her to my part time meal planner!
There is not much to these delightful bundles of goodness:
1. Slice your hot dog, add your cheese inside your slice. Be sure to chose a good quiality hot dog with no nitrites or fillers.
2.Then, wrap a slice bacon around the hot dog.
3. The original recipe was to grill them, but, it was about 100 bazillion degrees here this week and grilling outside didn't sound that tempting. I opted to fry them up in a small pan on the stove top. Chose an option that works best for you.
Worked like a charm! My little girl did good.