Flavorful burgers filled with cheese, bacon and ranch dressing..all made in bite size!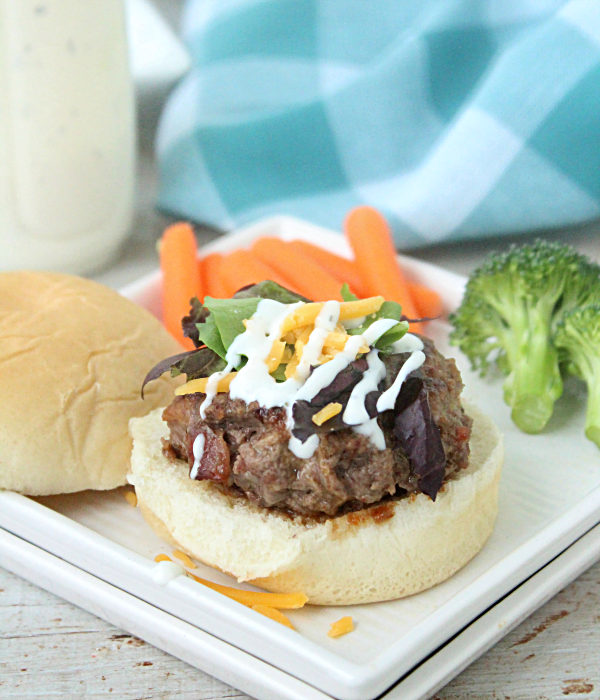 When we have burgers for dinner, I usually make them into "slider" form.
If you aren't familiar with the term, a slider is just another name for a smaller size burger or kinda a mini version of a burger.
They are quicker to cook up than a regular size burger and honestly, kid friendly size. Even though my kids are getting bigger, they like their burgers in a two to three bite size. It just seems to work for us.
These mini burgers are my personal favorites, though. 🙂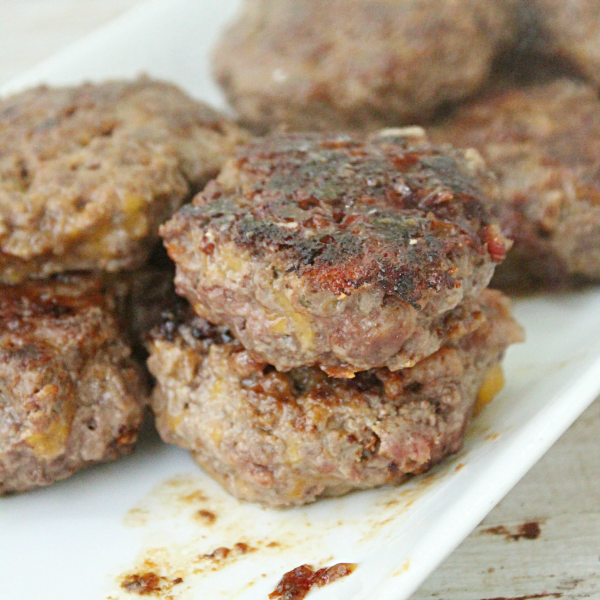 Ingredients Needed:
Ground beef
Ranch dressing
Bacon
Cheddar cheese
Slider buns
Can I Use Ground Turkey? Yes. Ground turkey or ground chicken will also work for this recipe. Keep in mind, your cooking time may need to be changed.
Ranch Dressing: Want to make it homemade? It's easy!
Bacon: Use cooked bacon and yes, turkey bacon can be used instead. If you want you cheat a little and go with pre made bacon bits. 😉
Cheese: We like a sharp cheddar. But, Colby Jack or a taco blend goes great with this too.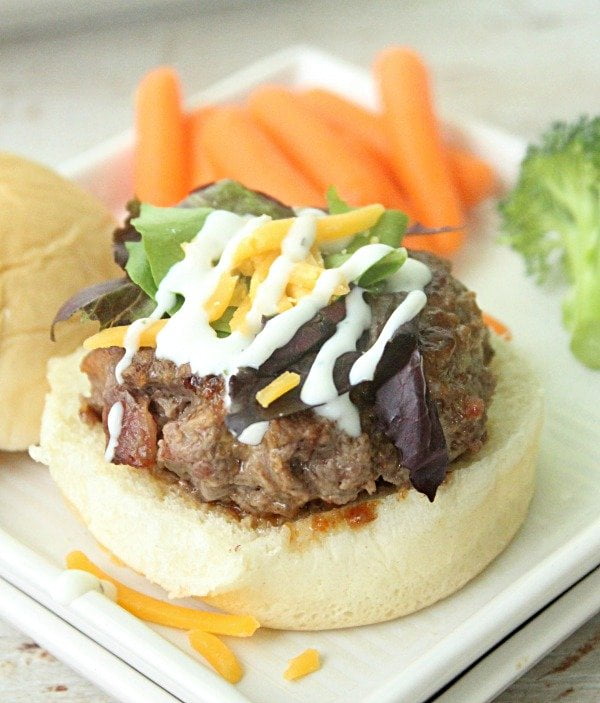 How to Make:
First, mix together ground beef, ranch, cheese and bacon.
Form the mixture into 8-10 small patties. If you don't want a slider, you can make these into normal size burgers. It should make about 4 patties. Just be sure to adjust your cooking time.
Cook each slider on each side 3-5 minutes or until they are no longer pink.
Remove from the pan and let them rest about 5 minutes before serving.
Top them off with your favorite burger garnish.
Serve them With: