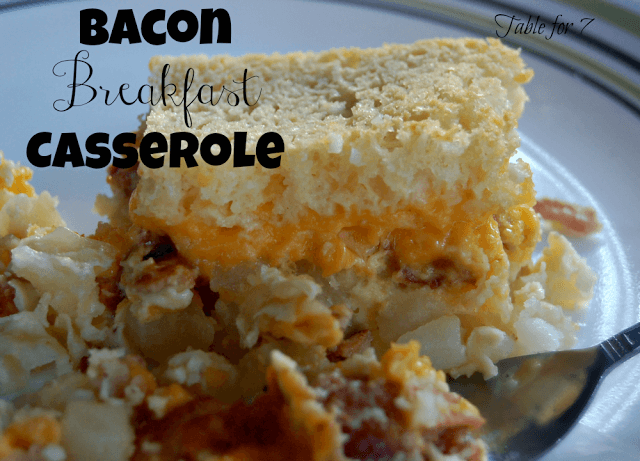 Yes. Second bacon post this week 🙂
Like the other bacon post, this does have more than just bacon in it. This dish is more for breakfast or brunch though. Or, it could be for dinner!
The great thing about this casserole is that you can make it the day before, stash it in the fridge and pop it in the oven the next morning.
There are a couple different options on this too:
Change the bacon to sausage or ham.
Switch cheddar cheese to Swiss.
If you family loves veggies, load it up with mushrooms or green peppers.
For a bit healthier option..use whole wheat bread instead of white.
The possibilities are endless with this Bacon Breakfast Casserole!