Eggs, sausage, cheese,milk and sour cream all baked up in one amazing casserole!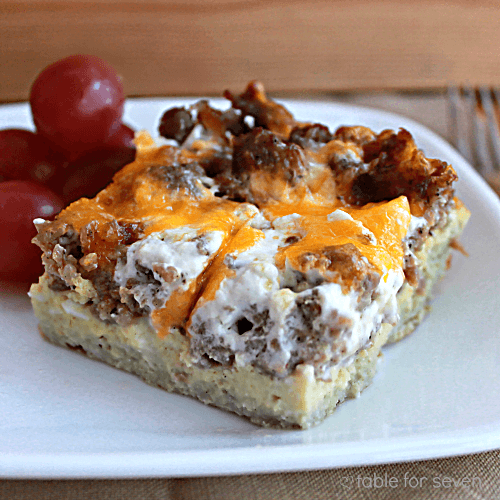 Ingredients Needed:
Eggs
Milk
Breakfast sausage
Sour cream
Cheddar cheese
Sausage: Pork sausage, turkey sausage or a plant based version will all work. Stick with a crumbled version and you are good.
No Sour Cream? Plain Greek yogurt can be used as a replacement.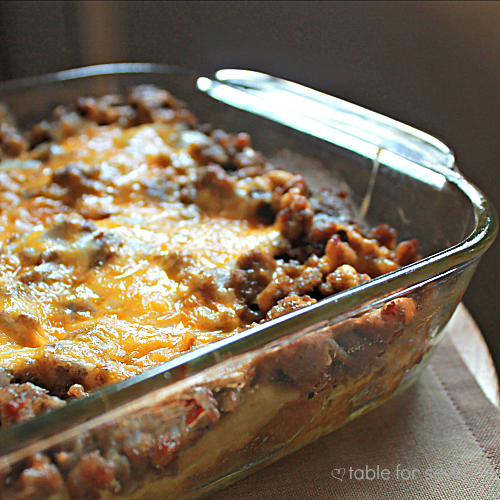 How to Make:
First, in a skillet, scrambled eggs until desired consistency is reached. Remove from pan and spread into a prepared dish.
Next, in the same skillet, brown the sausage until it's no longer pink. If necessary, drain it before going to the next step.
Sprinkle the drained breakfast sausage on top of the scrambled eggs in the dish.
Then, dollop the sour cream on top and gently spread it on top of the sausage.
Top it all off with cheddar cheese and bake.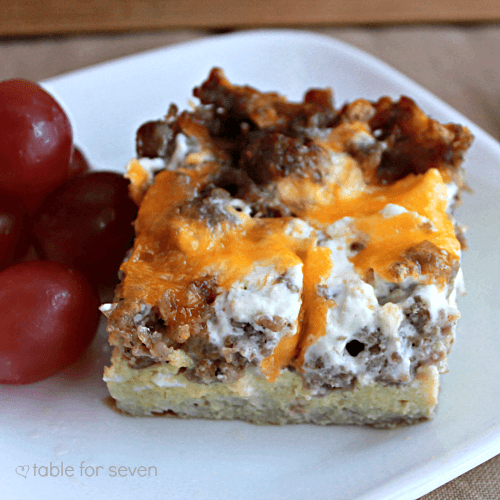 Try These Too!