Sweet apple muffins with a cinnamon-sugar topping!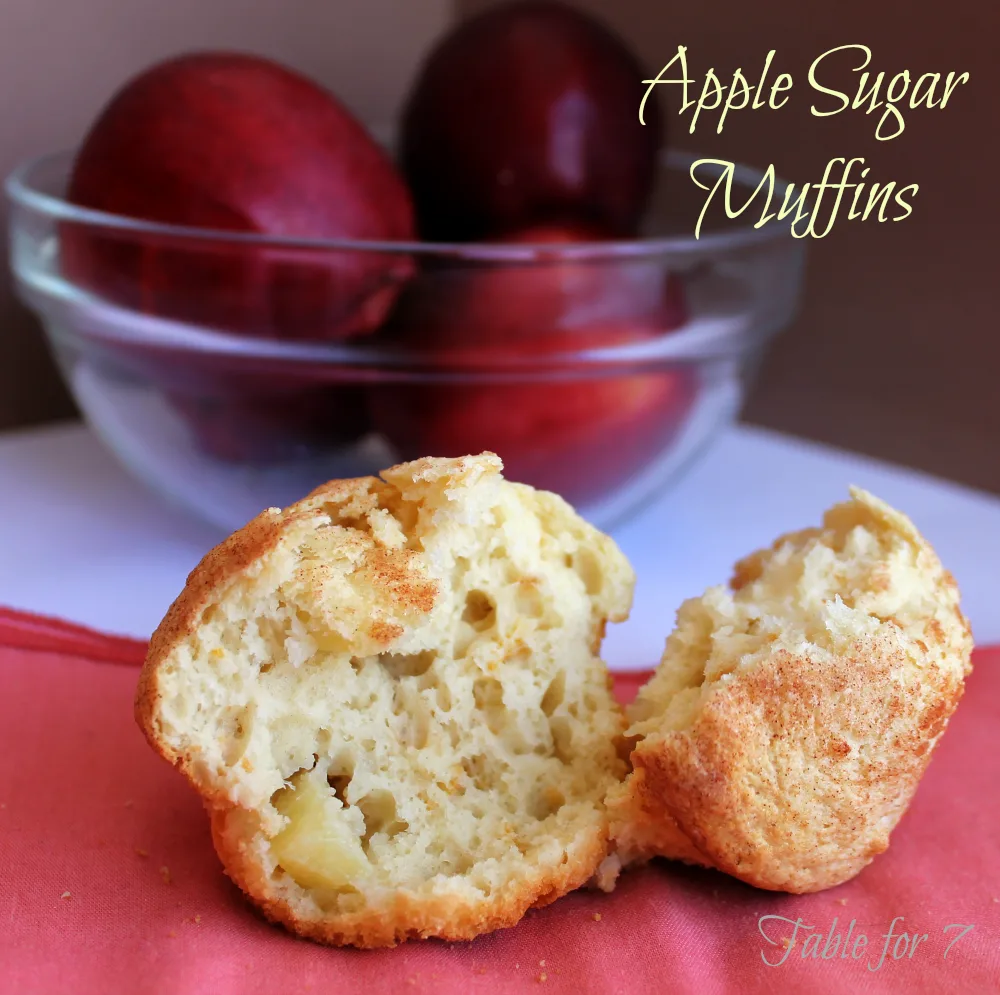 Well, hello. I made you some muffins today!
Muffins are a standard staple in our house. We love them. All kinds and sizes. They seem to be one of the few foods that our family can agree on. So, imagine my excitement when I found a new one..especially one this simple.
Yes, excitement over a muffin. My life is super duper thrilling.
This is another recipe that my lovely husband found. He is a bit obsessed with anything apple. Pie. Muffins. Sauce. Cake. Cold from the fridge. You name it, slap some apple in it. He may just eat it.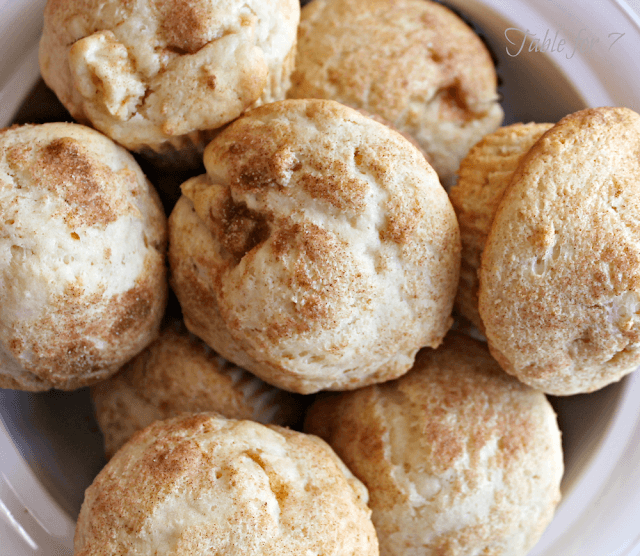 This recipe comes from a circa 1950's Mennonite Community Cookbook that I found at the library. It is a really fascinating and nostalgic cookbook.If you can, give it a look..it has some great, very simple, recipes in it.
Some are a bit..mmmm..different or aren't the healthiest, but, several of them sound pretty tasty.
These are seriously delicious Apple Sugar Muffins. Just the smell of my kitchen when they were baking was amazing! They are perfect to make a batch, throw in the freezer (my favorite thing) and just warm them up for breakfast or a snack.
Share my excitement, won't you? 🙂