Almond Butter Granola Cups are great for breakfast on the go or a snack. You only need a few ingredients and they are completely versatile!
Hurray for portable food!
These cups are my new favorite snack/breakfast. They are so easy and taste really amazing. Plus, there is no sugar, only honey to sweeten them.
A guilt free win!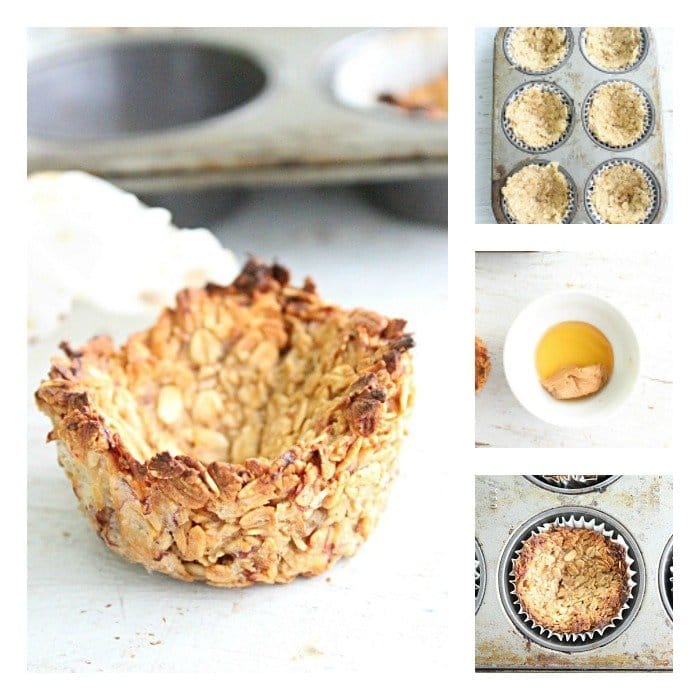 The Ingredients List:
Old fashion oats
Banana
Honey
Vanilla
Ground cinnamon
Almond buttern & honey : for filling *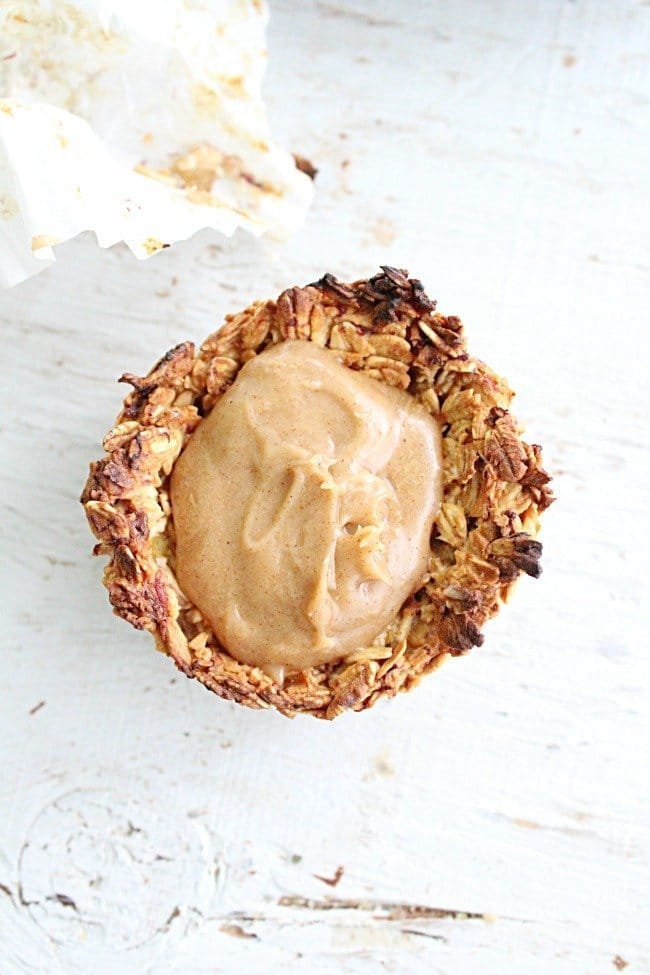 How to Make These? Simply mix the cup ingredients together (no need for a bunch of extra equipment..a regular fork will work just fine). Next, spoon the mixture into a greased muffin pan. Press the mixture around the edges to make a bowl.
Freeze for about an hour, then, bake. Give them about 30 minutes to cool and fill them up.
If you wish to freeze them longer, this should be fine. But, you may need to bake them longer than instructed. I haven't done this yet, so, I can't say for sure how much longer at this time. Sorry! 🙂
* Do I have to Use Almond Butter?
Nope. You can fill these with peanut butter, cashew butter, yogurt with fruit or loose granola..whatever floats your boat!
Also, I didn't really measure my filling. It was approx 1 TBSP almond butter mixed with the same amount of honey. Use whatever amount you wish.