Cook your bacon right in your air fryer! It's healthier and a whole less messier than cooking it in your skillet. Make as little or as much as you need.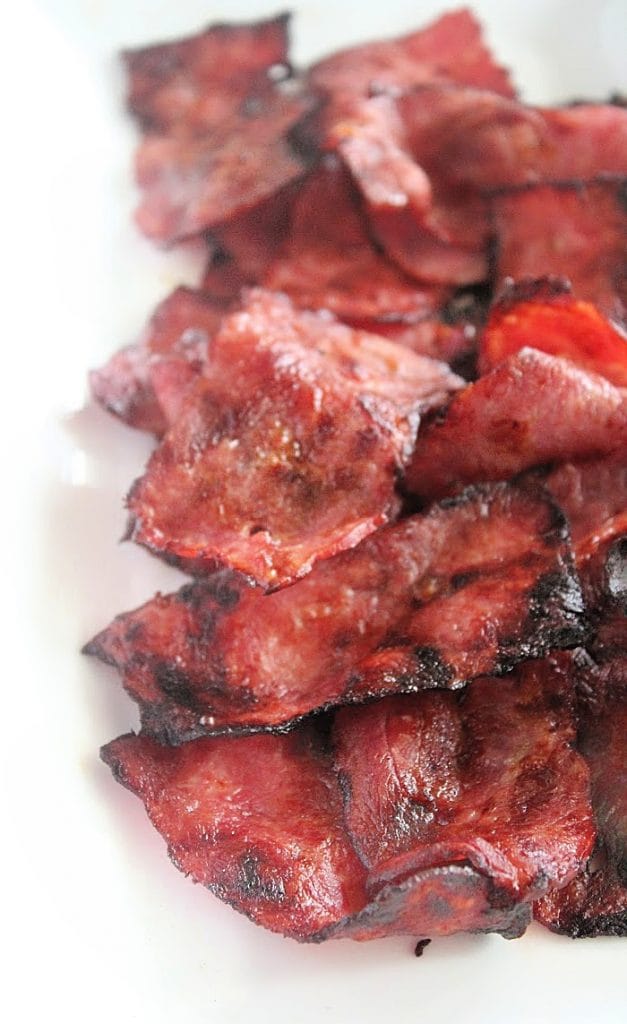 I've been wanting to give bacon in my air fryer a try for quite a while. If we aren't eating it for breakfast, I do use it in a variety of other dishes. Well, I finally got around to it and it definitely took a few slices of bacon before I was happy with the result.
After doing some googling, I came across a few instructions that said to cook the bacon at 390 degrees for 5 minutes, then, flip and cook an additional 4-5 minutes.
Honestly, my bacon was burnt to a crisp with this method! After a burning a few slices, I was finally able to come up with a cooking time and temperature that worked for me.
This is important to note for this recipe. Because, the temperature and cooking time in the recipe card works for me and my air fryer. However, yours may be different. I highly recommend testing a slice at a time before jumping into making a whole batch.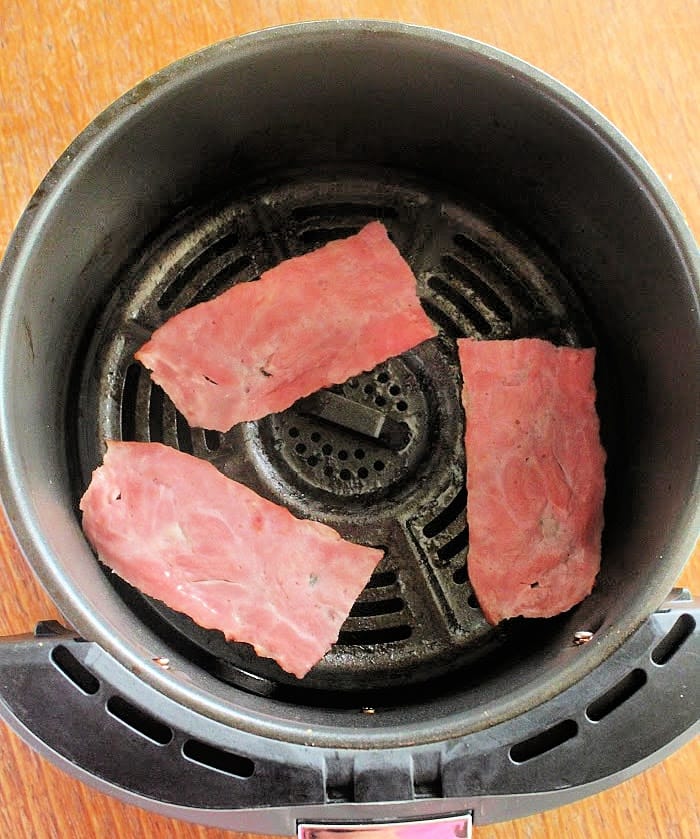 What Do I Need to Make Air Fryer Bacon?
Air Fryer
Turkey bacon
Sharp kitchen scissors, optional
Can I Make Any Type of Bacon? I'm going to say yes. Honestly, I have only made turkey bacon in my air fryer. But, I can't see why regular pork bacon or chicken bacon won't also work. However, the cooking time/temperature will probably need to be adjusted.
Sharp Kitchen Scissor? As you can see, my bacon is a bit on the short side. This is because, in order for the slices to fit into my air fryer basket, I needed to cut them in half. If your air fryer basket will fit a whole slice, go for it! A side note: This may also affect your cooking time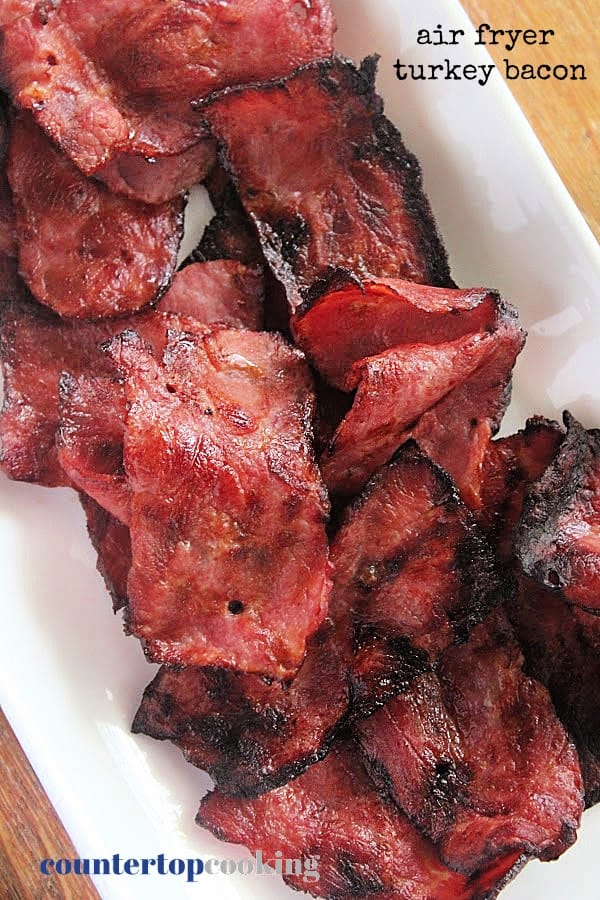 How to Make:
First, determine if a whole bacon slice will fit into your air fryer basket. If yes, continue on. If no, trim the slices with a good pair of kitchen scissors.
Next, place 1-3 slices of bacon into your air fryer basket. The amount will also be determined by the size of your basket. Just be sure not to overcrowd it and work in batches.
Cook the bacon slices for 3 minutes. Remove basket and flip over. Cook an addition 2-3 minutes or until desired crispiness is reached.
Don't forget!
Cooking time may differ. This depends on the size/model of your air fryer, how crispy you like your bacon and perhaps, the size of your slices.