Great for any meal! Cooking your eggs in the air fryer takes just a few minutes and don't require a whole lot of hands on time.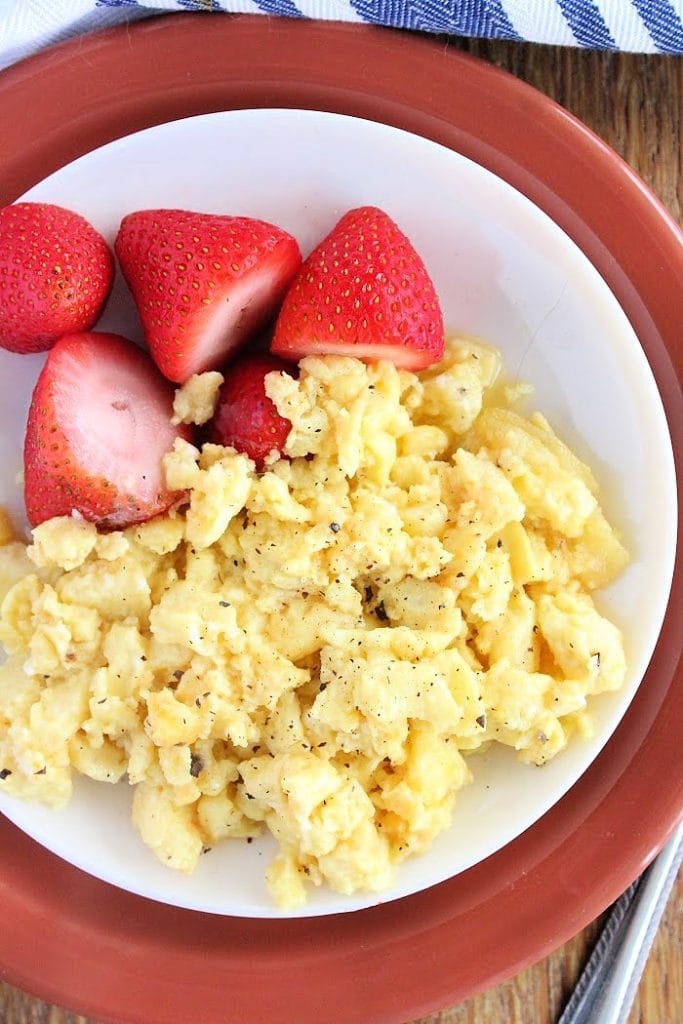 Ingredients Needed:
Eggs
Milk
Cheese
Black pepper
Onion powder
Butter
Butter: If you don't want to use butter, feel free to replace with a neutral tasting oil.
Milk: This can be replaced with whipping cream or a plant based milk.
Dried Spices: I keep these pretty simple…just the black pepper and onion powder. Feel free to add/subtract the spices as you like.
Pan: See the recipe card for the pan I like to use. It's a 6 inch round pan that fits perfectly into my air fryer basket. If your basket will fit a larger pan, feel free to add another egg into your mix!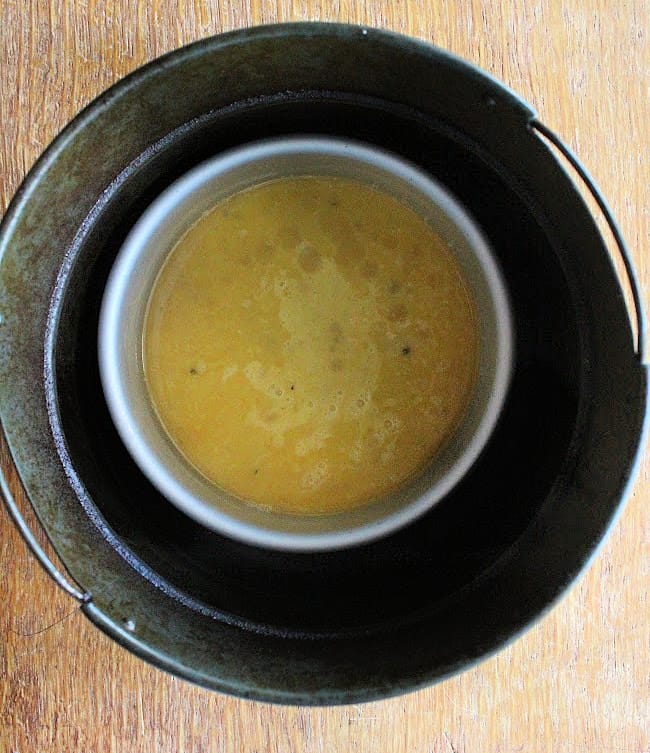 How to Make:
First, add butter into the pan. Then, place the pan into the air fryer and cook for just 2 minutes. If you using oil, simply add it to the pan and swirl it to coat the pan. No need to add to the air fryer.
Carefully remove the pan from the air fryer.
Whisk together the eggs, milk and dried spices. Then, pour it into the pan.
Cook for 2 minutes.
Remove the pan again (hot!). Sprinkle in the cheese and stir the eggs.
Put it back into the air fryer and cook another 2 minutes.
Now, if you are happy with the consistency of your eggs, remove them, give them a stir and dig in. If not, stir them and cook just another minute.
Remember: All air fryers are different. Cooking time may vary, depending on your air fryer.