Grab your favorite pizza dough and make your own personal pizza in your air fryer!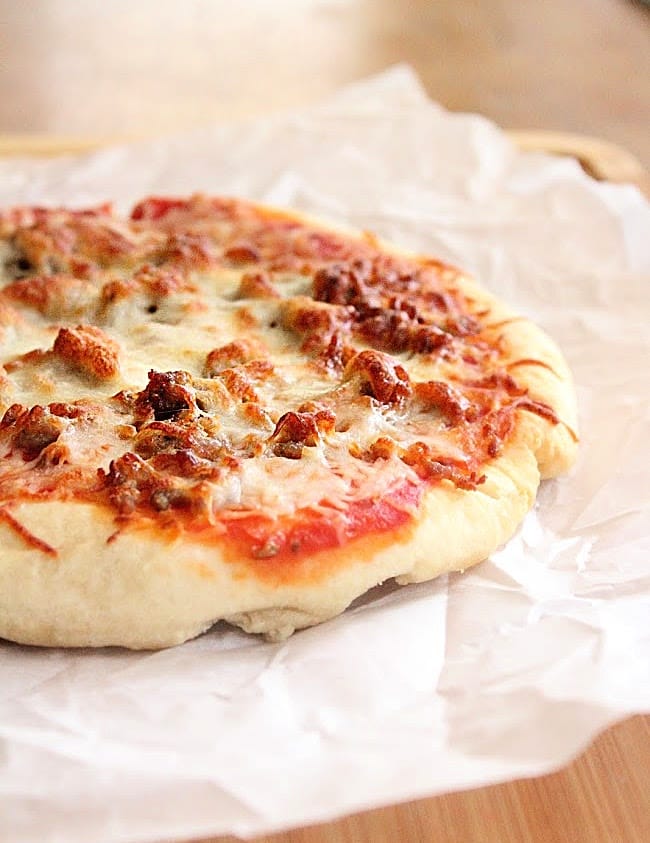 When it comes to pizza, it's all a matter of personal preference. At least, that is how I feel about it. Some people like more sauce than cheese ( like me) and some people like more cheese than sauce ( like my husband).
Air Fryer Pizza is a great solution to this. 👍
What Ingredients are Needed? Your favorite pizza dough recipe and olive oil + pizza toppings of your choice.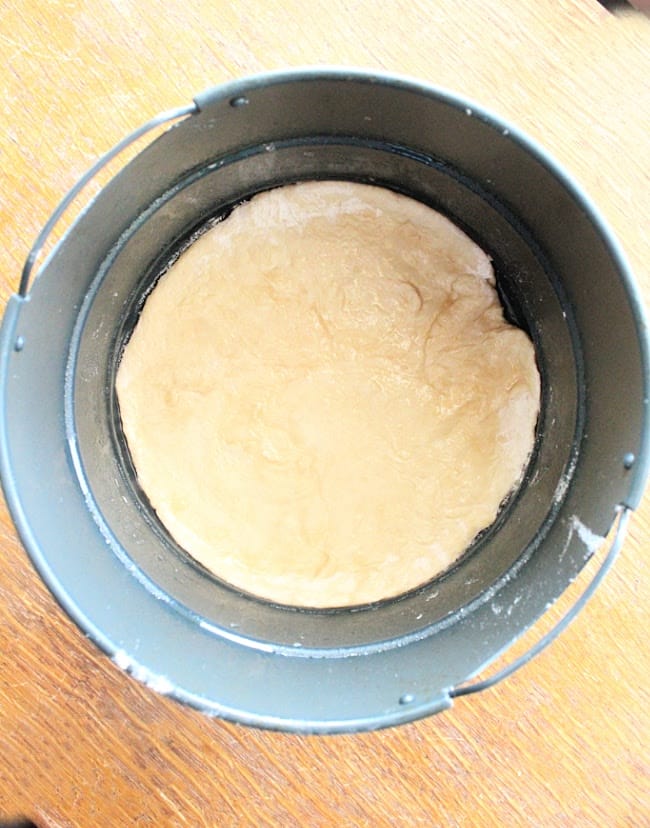 Top Off Your Pizza:
Your favorite cheese
Cooked Italian sausage
Cooked chopped bacon
Pineapple
Cooked chicken
BBQ sauce
Alfredo sauce
Broccoli
Pin it for Later:
Go Cheese-less : My youngest goes this route. Classic pizza sauce with a ham, cooked chopped bacon and cooked crumbled Italian sausage. No cheese at all. He loves it.
A note about pizza dough: I used an easy pizza crust mix ( see recipe card) for ours. However, you can use a refrigerator pre-made dough or your favorite homemade recipe. Again, it's a personal preference.
Looking for a homemade recipe? Check out this easy two ingredient version or a one for your bread maker.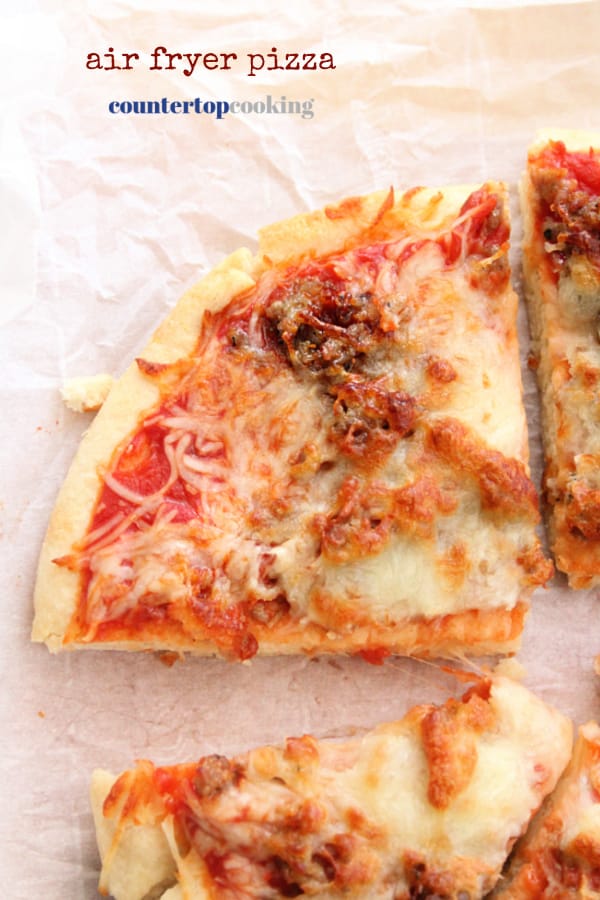 How to Make Air Fryer Pizza: (detailed instruction in recipe card)
First, make your dough. Once it's made, your will flatten your dough into a circle. The size will depend on the size of your air fryer basket.
Spray your air fryer basket with non stick cooking spray. Then, brush both sides of the dough with olive oil and place in your air fryer basket.
NO TOPPINGS YET! Cook for 3 minutes. Flip it. Then, cook for another 3 minutes.
ADD YOUR TOPPINGS: Now, you can do this two ways. Take the crust out or leave it in the basket. This is another personal preference. If you take the crust out to top it, I would recommend placing it on a piece of foil that is a bit larger than the pizza. This way, it's easier to get out of the air fryer. The foil will make it easier to handle.
Once it's topped, cook it again for 5 minutes.
Last Note: Cooking time may vary, depending on your air fryer and the thickness of your pizza. My pizza was approx 1/2 inch thick. If your pizza crust is thinner ( or thicker), you may have to adjust your cooking time.