A fun way to enjoy your Oreo cookies! These cookies are wrapped in premade crescent dough and air fried for just a few minutes. Top them off with a dusting of powdered sugar for a delicious treat.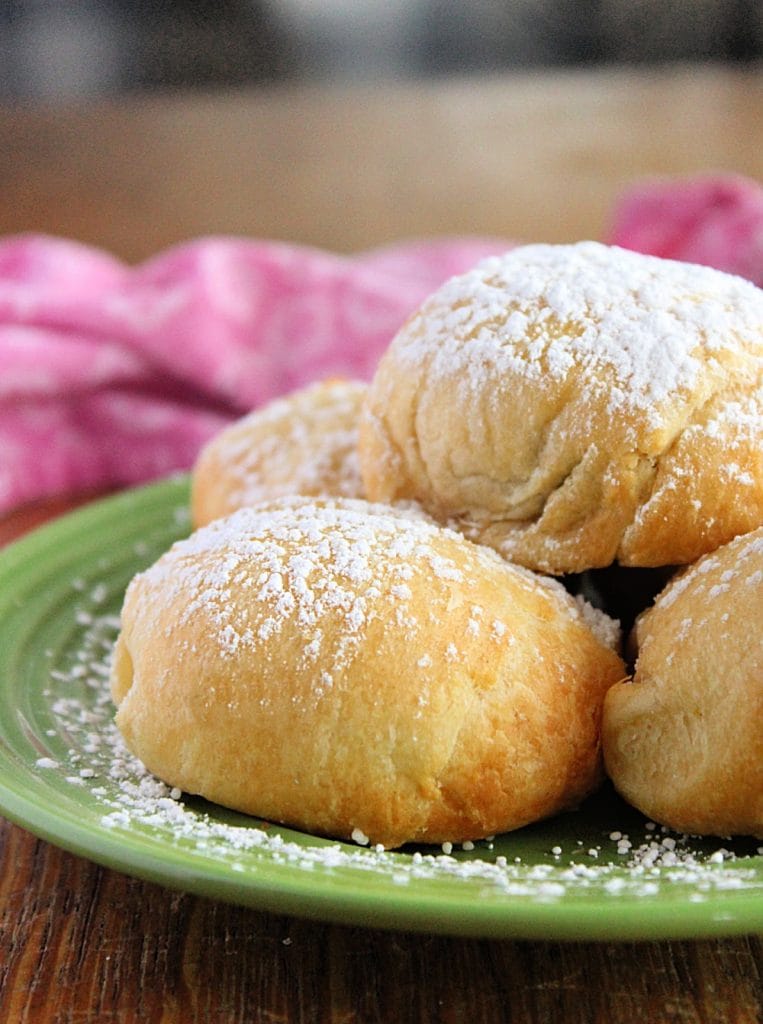 Sadly, I have never tried a deep fried Oreo. Have you? Are they has delicious as everyone says they are? I believe they are mostly found at county fairs and carnivals, but, can be made right at home.
Oreos are a big weakness for me and deep frying them seem to take them to a whole new level. I don't think my waistline really needed me to do that.
Instead, I decided to try air frying them. After seeing recipes all over the web, I jumped right in. These are really good and really easy. Be warned…you may not want to eat just one of them!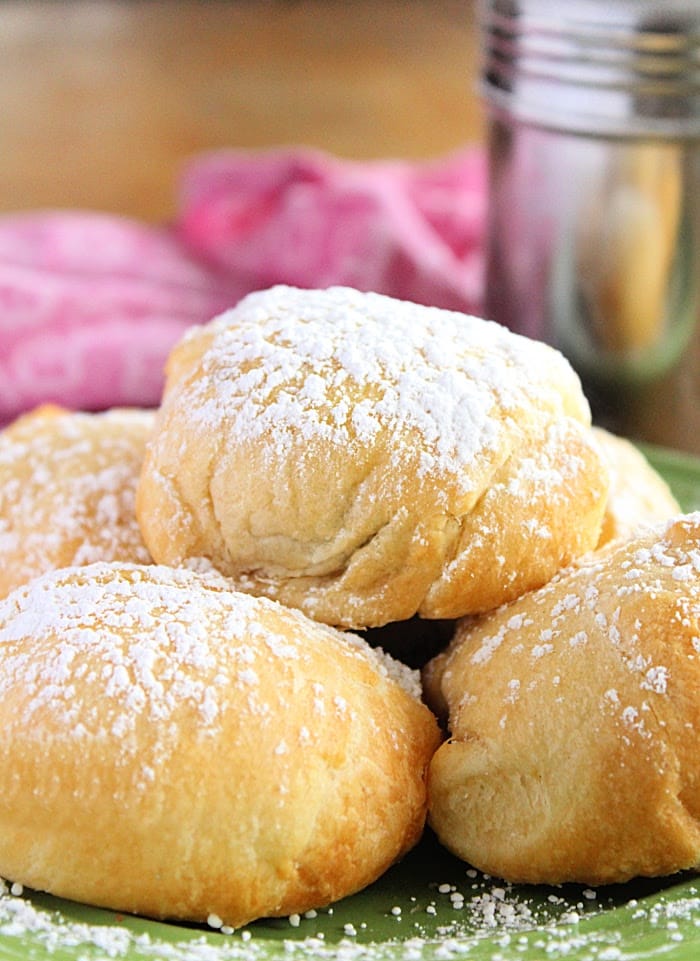 Ingredients Needed:
How to Make Air Fryer Oreos:
First, unroll your crescent roll dough. Separate it into the 8 separate triangles.
Place a cookie in the larger part of the triangle.
Wrap the dough completely around the cookie. Be sure to seal any openings in the dough, to prevent it from opening up while cooking. ( see recipe card for photo) They are now ready to cook.
With non stick cooking spray, grease your air fryer basket.
Be sure to work in batches and cook for 5 minutes. Remove and let them cool for about 5 minutes, then, dust tops with powdered sugar.
Eat…and make sure to share 😉
A final note: Cooking time may vary, depending on your air fryer. Play it safe and cook just one at first, to test time. They are done when the dough is brown.
More Oreo Recipes: