Crispy, crunchy and flavorful! Making onion rings in your air fryer keeps the fat and clean up to a minimum.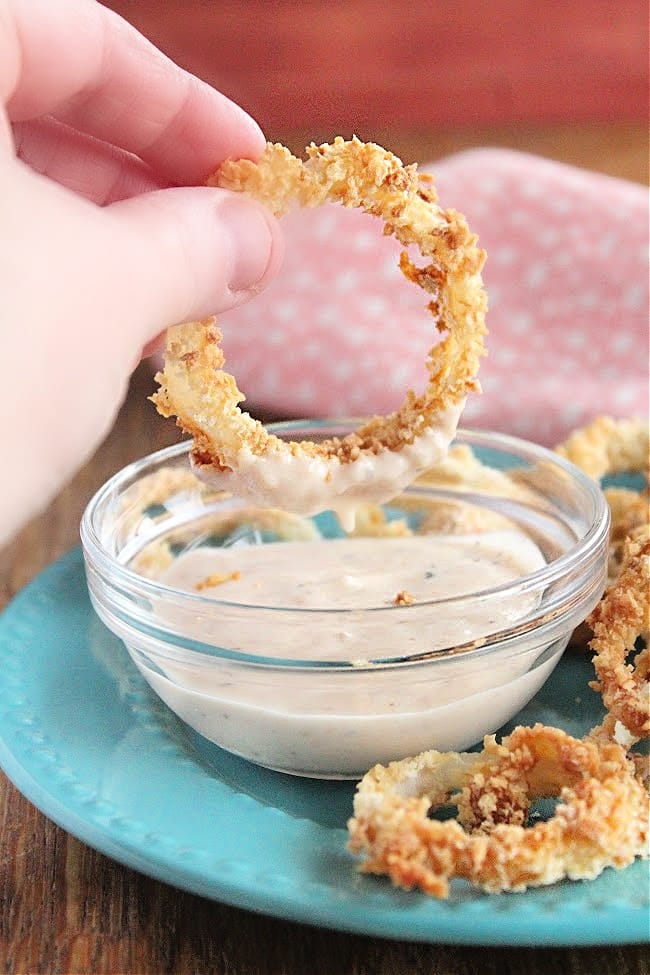 Ingredients Needed:
1 medium size yellow onion
Flour
Eggs
Panko breadcrumbs
Dried spices: Garlic powder- Onion powder – Paprika- Salt/Pepper
Onion: Yellow is what I like to use for onion rings. They are a bit sweeter and a little less strong in flavor than the white variety. With that being said, a white onion will also work.
How to Slice the Onion: First, remove the peel of the onion. Then, slice the onion crosswise about 1/4 inch thick. Then, seperate the onion into individual rings.
Panko Breadcrumbs: I prefer to use panko breadcrumbs for these. They are lighter than using regular breadcrumbs and give the onion rings a nice crunchy coating. If you wish, regular breadcrumbs can be used instead.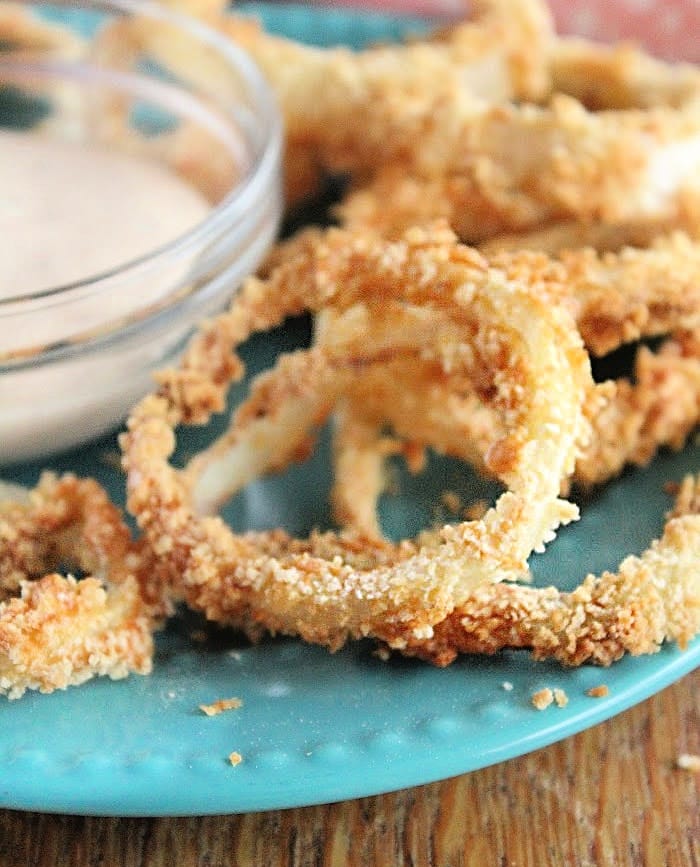 How to Make:
First, slice onion ( see above for how to)
Next, set up three shallow dishes. Your first dish will contain the beaten eggs. The second will contain flour and dried spices. The last dish will contain the breadcrumbs.
Take one raw onion ring and coat it first in the flour mixture, next, in the eggs. Finally, coat it in the breadcrumbs. Repeat with remaining raw onion rings.
They are ready to cook.
A few things to note:
Spray the basket of your air fryer before adding the onion rings for cooking.
Be sure to work in batches. Don't overcrowd the air fryer basket.
Cooking time may vary, depending on your air fryer. For your first batch, cook just 1 or 2 rings to test.