Quick and flavorful! Slice up your favorite kielbasa and cook it in your air fryer. It's a great option for dinner or an appetizer. Plus, it will match up with just about any side dish you are cooking.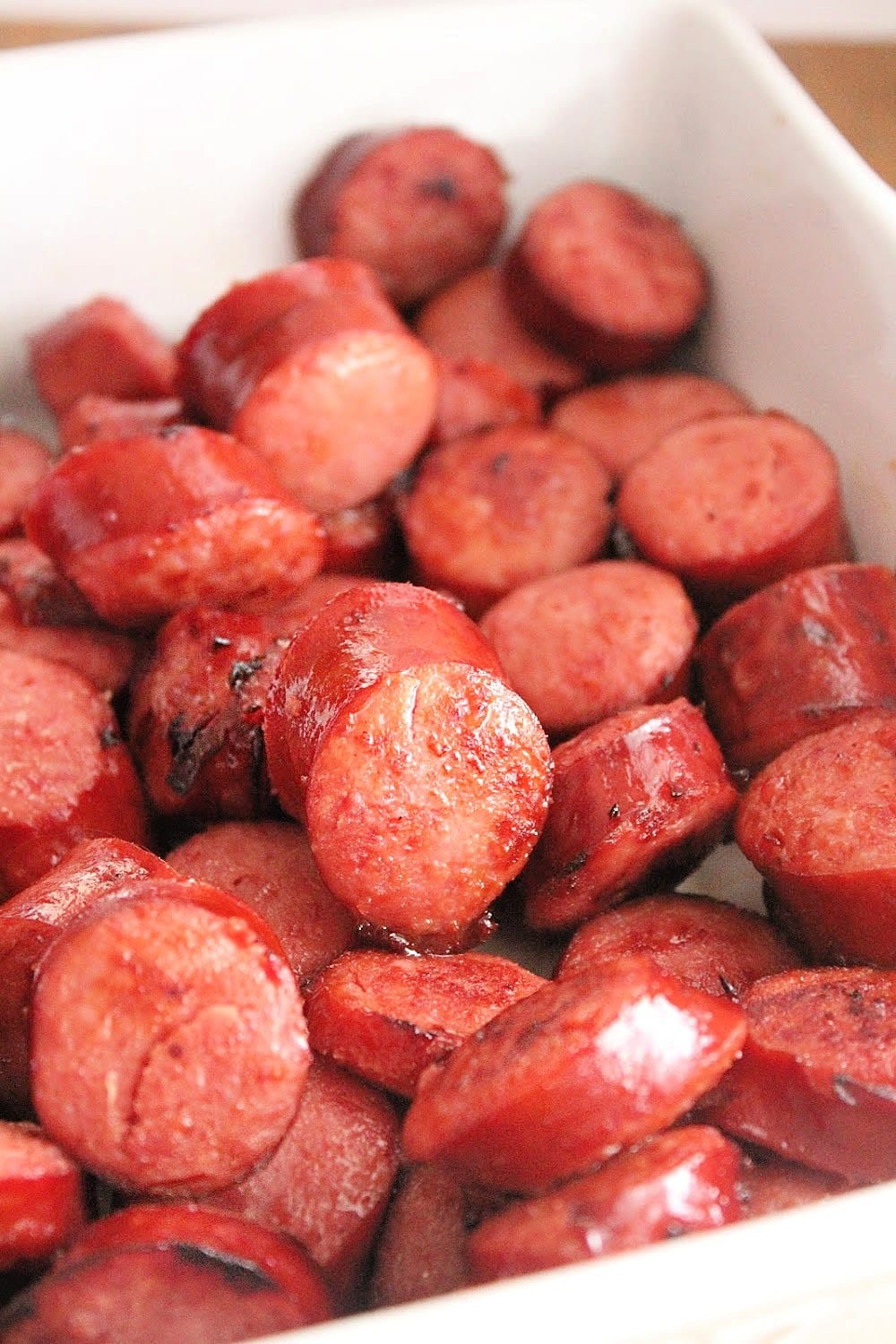 Kielbasa is something we have every so often for dinner. It's a nice change up from the norm of chicken, chicken and more chicken. Plus, it's quick to make. I normally slice it up and brown it up in a big skillet.
Easy? Yes. But, it does involve a bit of hands on time. Not much prep, but, I do have to keep a close eye on the skillet, to prevent our kielbasa from burning. Cooking it the air fryer takes just about 8 minutes and requires pretty much zero hands on time.
What is Kielbasa?
Commonly known as Polish sausage. I usually find it in the pre-cooked meats ( think hot dogs) section of my grocery store. In the U.S., kielbasa is usually already smoked and completely cooked when you purchase it.
You can purchase uncooked kielbasa, however, this recipe is for the pre-cooked version. You probably could air fry uncooked sausage, but, your cooking time will be different than what is listed in the recipe card.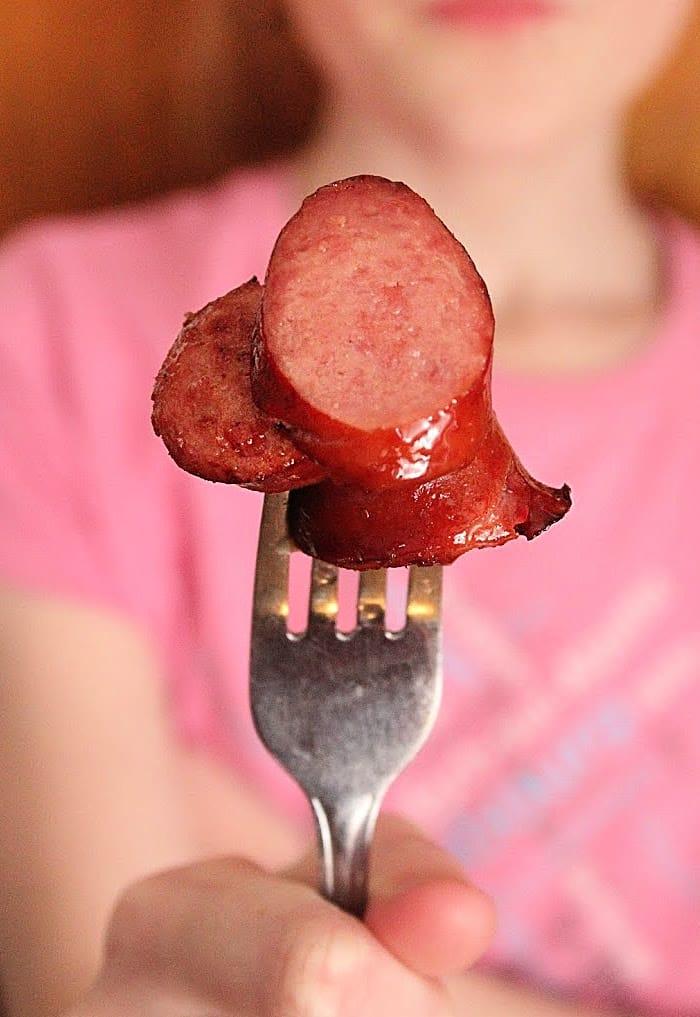 Types of Kielbasa: Now, kielbasa is very flavorful, but, is high in sodium. If you are watching your salt intake, this is something to keep in mind. With that said, there are many options to chose from: Beef, chicken, turkey, Lite version, Andouille, cheddar and many more. Our favorite is turkey, but, these instructions will work for any of these. If you desire to purchase regular pre-cooked smoked sausage, that will also work.
How to Air Fry Kielbasa:
First, slice it into coin size pieces. Then, spray your air fryer basket lightly with non stick cooking spray. Add in a few pieces of sausage and cook. Remove the basket and give it a little toss.
Continue cooking for an additional 2-3 minutes.
Isn't that crazy simple?!
Serve it as an appetizer or a main dish.
A few things to note:
Cooking time may vary, depending on your air fryer. Do just a few pieces at a time to test cooking time.
When cooking, do not overload your air fryer basket. Work in batches to make sure your sausage is evenly cooked.