Making a package of cinnamon rolls in your air fryer is simple! All you need is your favorite roll of pre made cinnamon roll dough and your sweet tooth.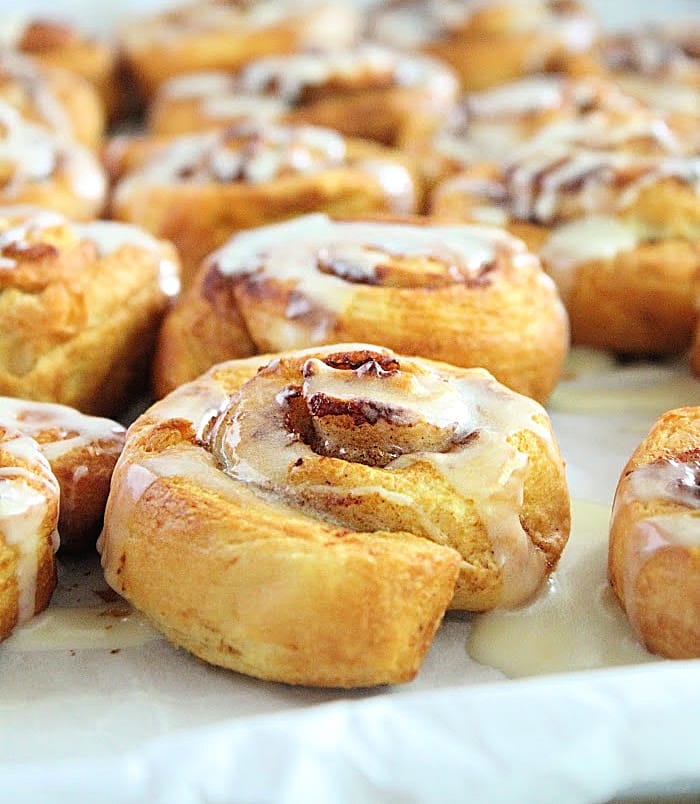 I do realize that this is my third cinnamon roll recipe for this blog. A blog that is just a mere 6 months old. In my defense, this was not my planned recipe for today. The plan was to share a new chicken recipe made in the crock pot.
However, this new chicken recipe was about as flavorful as a dishcloth. It was also really ugly. I'm OK with sharing an ugly dish, but, one that doesn't taste good? Nope. It's not something I like to do.
You see, we are a real simple, kinda basic eating family. If something isn't flavorful for us? It's probably not going to be good for your average eater.
So, I opted to show you guys another way to make cinnamon rolls. These are not homemade, they come from a package. Much like our most recent cinnamon roll recipe here at Countertop Cooking.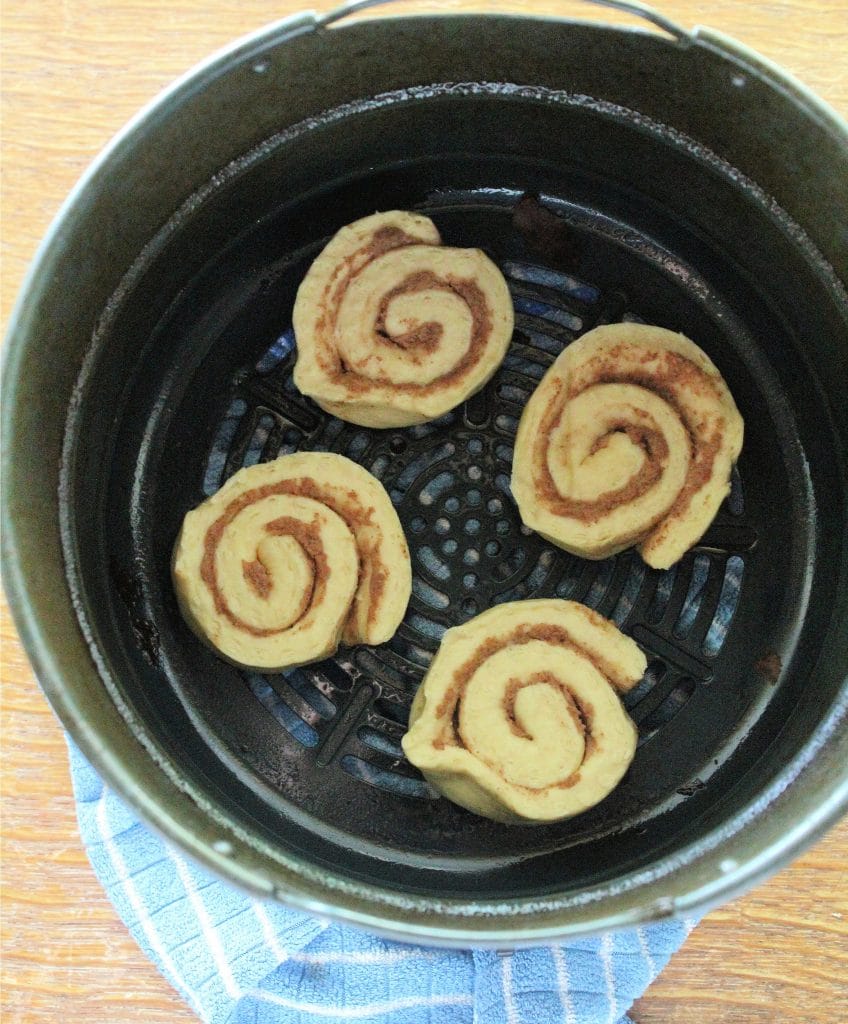 What Do I Need for this Recipe?
Air Fryer
Refrigerated cinnamon roll dough
Non stick cooking spray
Cinnamon Roll Dough: I usually stick with the regular Pillsbury Cinnamon Rolls or a brand equivalent. I have never tried the "flaky" variety of dough for these, so, I can't say how they would work out, but, they should work fine. However, they are thicker than the regular version. If you use them, just be sure to cook them a bit longer.
Make Cinnamon Rolls in the Air Fryer:
First, spray the basket of your air fryer with non stick cooking spray. Unroll the rolls from the package and separate them.
Place 3-4 rolls into the basket. How many depends on the size of your air fryer basket. I was able to fit 4 in mine with a bit of space in between them. Give them some space to expand and don't overcrowd the basket.
Cook for 4 minutes. Then, remove the basket and flip the cinnamon roll. Cook an additional 4 minutes.
A note about cooking time: Cooking time may vary, depending on your air fryer. Play it safe and cook just one at first, to test time. Also, if you are using smaller/larger cinnamon rolls, you will have to adjust your time.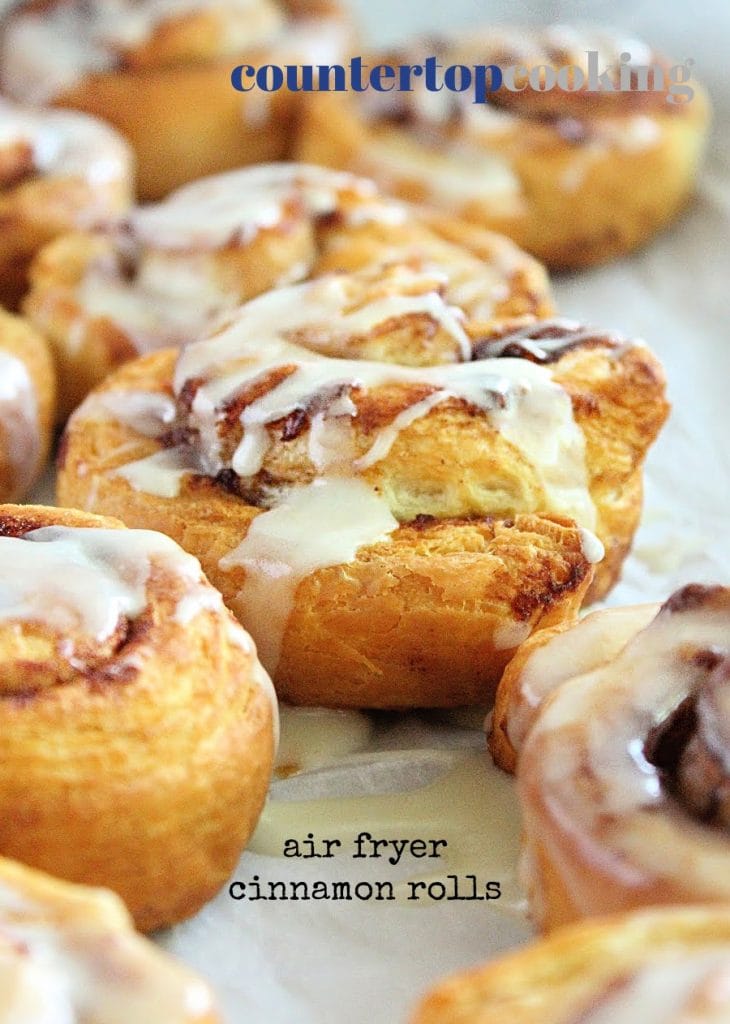 More Ways to Enjoy a Cinnamon Roll: