Forget the frozen or fast food version! Make crispy chicken tenders right at home in your air fryer.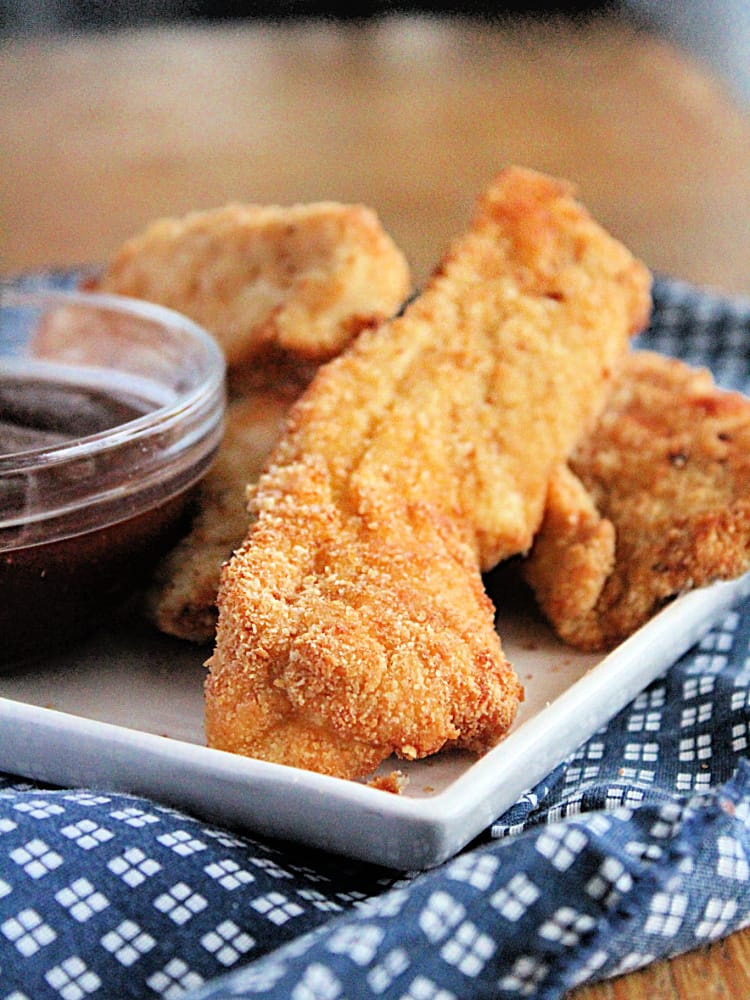 Chicken nuggets and/or tenders are the one thing nearly all my kids eat. Out of 5 kids, 4 of them eat them in some form or fashion. 4 out of 5?! That sounds pretty good to me. 😉
Making them in the air fryer is a lot less messy than oil frying, less expensive than take out and much healthier than the frozen version.
Ingredients List:
Boneless chicken breasts
Egg whites
Flour
Salt + Pepper
Bread crumbs
Chicken: Usually, I buy a one pound package of boneless chicken breasts, then, cut them into about 12 strips. However, you can use the pre cut boneless chicken tenders in your meat section.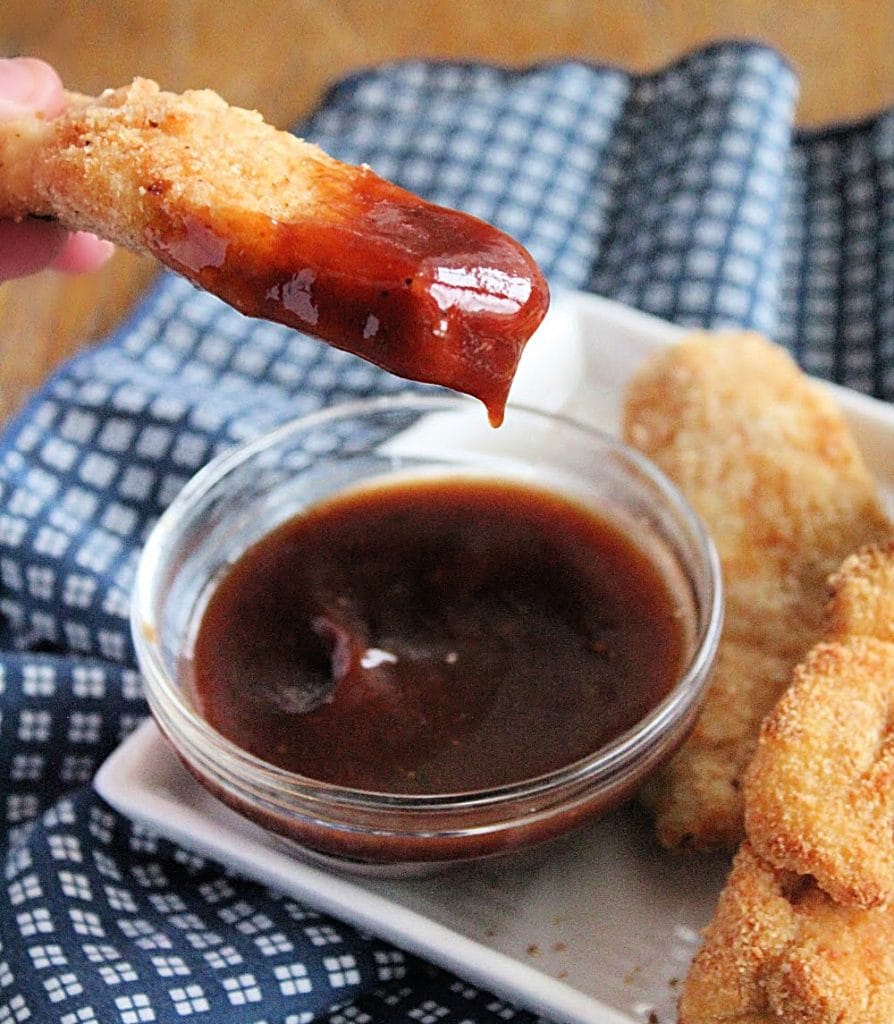 How to Make:
Make an assembly line with 3 pie plates or flat rimmed dishes. The first, fill with flour, the second, with egg whites and the final dish with bread crumbs.
Pat the chicken strips dry, then, sprinkle with salt and pepper.
Coat the tenders with flour. You can do this individually or as a group in a plastic storage bag. Simply add the flour into large "ziploc" type storage bag, then, add a few tenders. Close the bag and shake to coat.
After coating with flour, dredge through the beaten egg whites. Finally, coat them in bread crumbs.
Working in batches, cook breaded chicken tenders in your air fryer for 10 minutes. About halfway through cooking, remove the basket and give them a light toss.
Important Note:
Cooking time may vary. This depends on your brand of air fryer and size/thickness of the chicken tenders. For your first batch, cook just 1 or 2 tenders to test.
Dipping Sauce Options: