Cooking chicken breasts in the air fryer is quick and simple! They are tender, juicy and can be easily be dressed up or down to match your taste.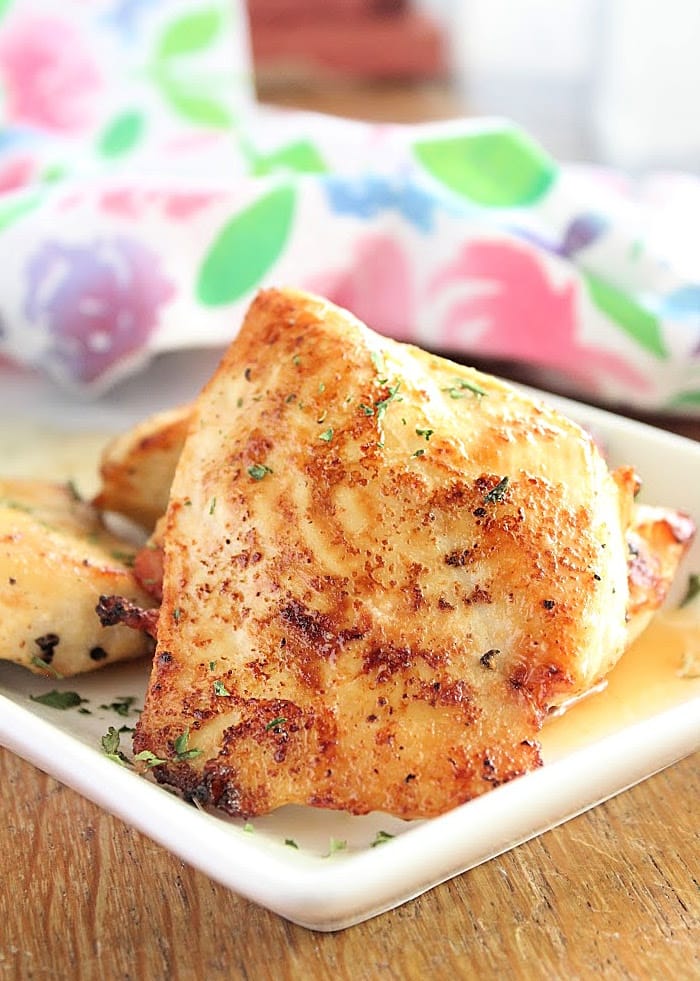 I'm not sure what we eat more of in my house. Chicken or Pasta? It's a close race. Chicken is not only usually on sale in some form, but, it will be eaten the most of my kids and it can be used in about a million different ways.
Those are three very important points for me when it comes to making dinner. How about you? How much chicken do you and your family eat?
Air frying the chicken is a great option when you need cooked chicken for a particular casserole or salad. But, you can season it up or down for a simple and quick dinner.
Ingredients Needed:
Boneless chicken breasts
Olive oil
Dry onion powder
Dry garlic powder
Salt/Pepper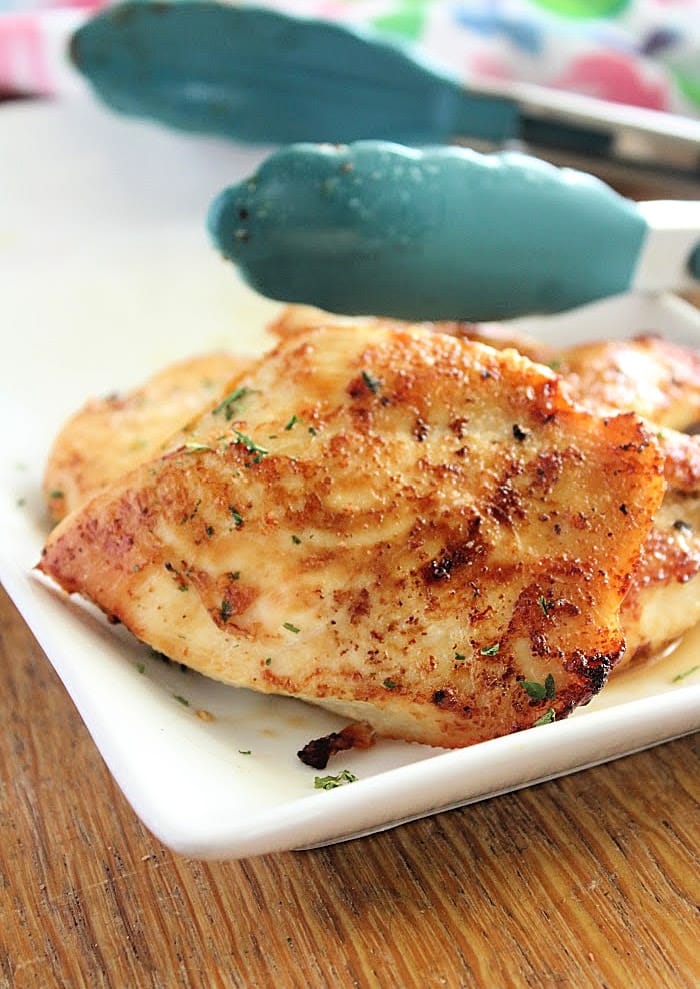 Chicken Breasts: If desired, you can use boneless chicken thighs.
Dried Spices: I keep things simple and use garlic and onion powder. However, the possibilities are endless when it comes to seasoning your chicken.
A few seasoning ideas:
Lemon Pepper
Montreal Chicken
Salt Free Seasoning
Dry Taco Seasoning
Smoky Chipotle
Buffalo
Mediterranean Spice Blend
How to Make:
First, pat dry chicken breasts. Brush them olive oil. Then, sprinkle with salt, pepper and dried spices.
Spray the basket of your air fryer with non stick cooking spray.
Place prepared chicken breast in basket and cook for 7 minutes. Remove the basket and flip over your chicken. Cook and additional 7 minutes.
After removing cooked chicken from basket, let it sit for 15 minutes before serving/cutting. This helps seal in all the juices.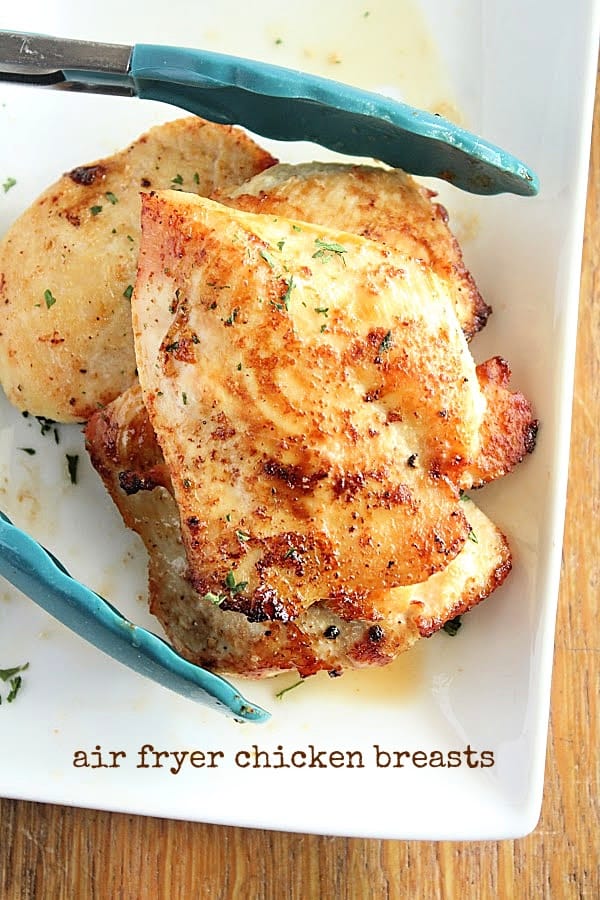 A few notes:
Cooking time may vary. This depends on your brand of air fryer and size/thickness of the chicken breast. For your first batch, cook just 1 to test time.
When cooking, don't overcrowd your air fryer basket. Be sure to work in batches.
The internal temperature of your chicken should be at least 165 degrees when done.
Side it up with Your Favorite Potato: