It's brownies! In the Air Fryer! Quick, delicious and chocolaty.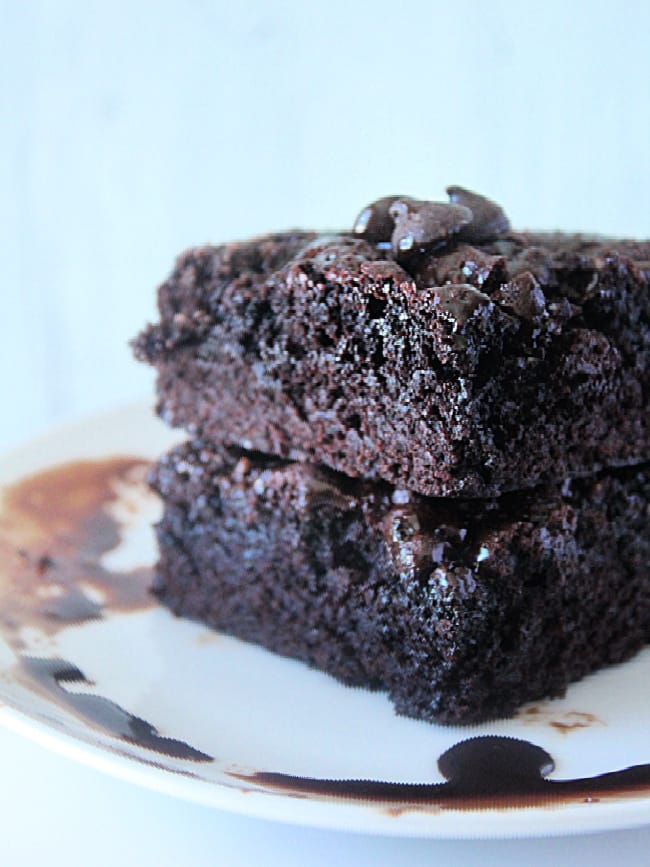 I wasn't planning on sharing these brownies. My plan was to share another dinner recipe this week. But, in food blogging, as in life, things don't always go as planned.
My dinner recipe pictures were 🖓. However, the dish itself was really good. so, it will be made again and re-shot.
Anyway, I decided to make brownies. Yes, again. But, this time in the air fryer!
This was my first time making brownies in the air fryer and was very happy with the end result. They are delicious and a great option if your are craving brownies and don't want to make ( or eat) a huge pan of them.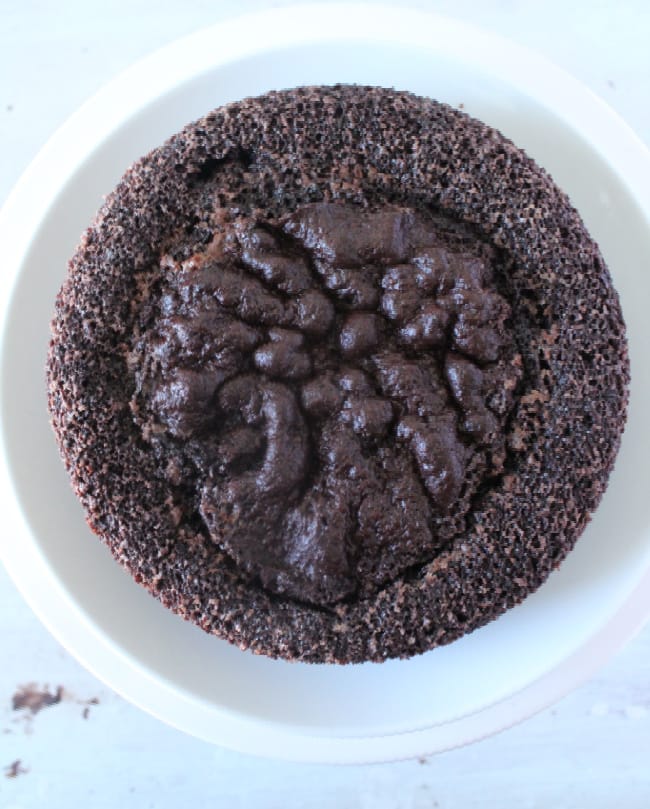 Ingredients Needed:
Flour + Salt + Baking powder
Sugar
Unsweetened cocoa powder
Eggs
Butter
Pin it for Later:
Why are the brownies in your picture all bubbly? Honestly, I'm not sure. As mentioned, this is my first time making these. But, it's probably due to them being cooked in the air fryer and the high direct heat. The top was a bit bubbly and was crunchy, but, the inside was not dry at all. It was moist and really chocolaty!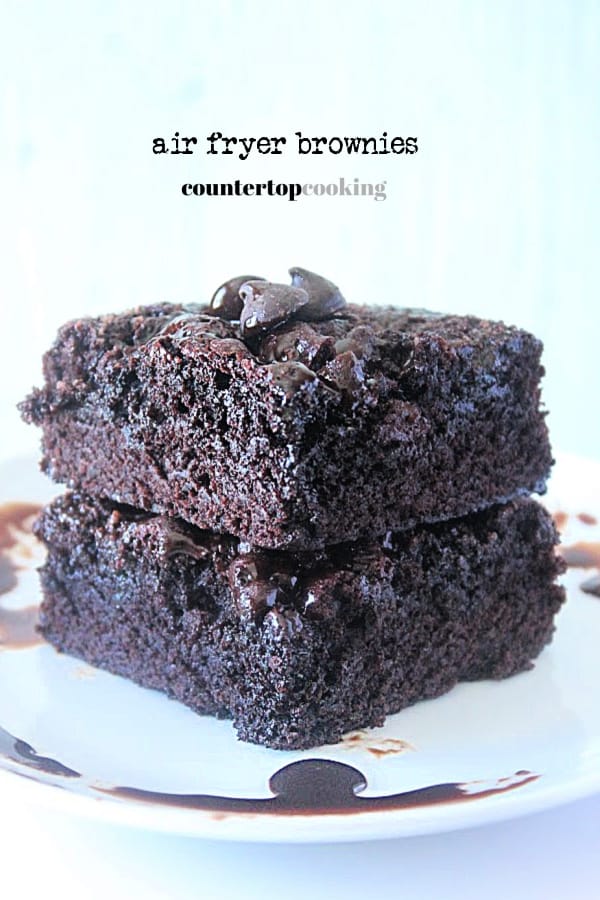 Recipe Notes:
Cooking time may vary, depending on your air fryer. I recommend staring cooking time at 330 degrees for 15 minutes. Then, check to see if they're done. If they still need more time, do it gradually, to avoid burning them.
See recipe card for 6 inch round baking pan that I used. If you can fit another ( heat safe) baking pan in your air fryer, you can use that instead. Keep in mind, your baking time may differ.
More Air Fryer Treats: