A super easy and adaptable side dish! These potatoes are ready in about 20 minutes and will go with just about any dinner you are serving.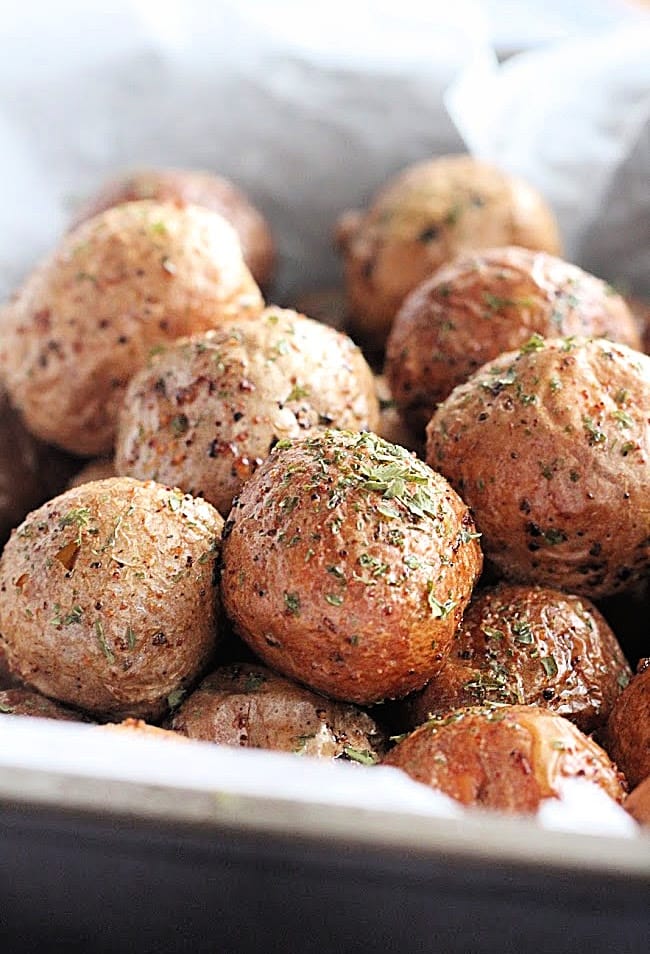 Roasted potatoes are my favorite way to add a quick side dish to a meal. They are easy, delicious and quick. They can also be paired up with just about any protein that we are having for dinner.
Making them in my air fryer is a quick way to get them cooked up and saves me from turning on the oven.
The Ingredients List:
Baby potatoes
Olive oil
Garlic powder
Onion powder
Salt/Pepper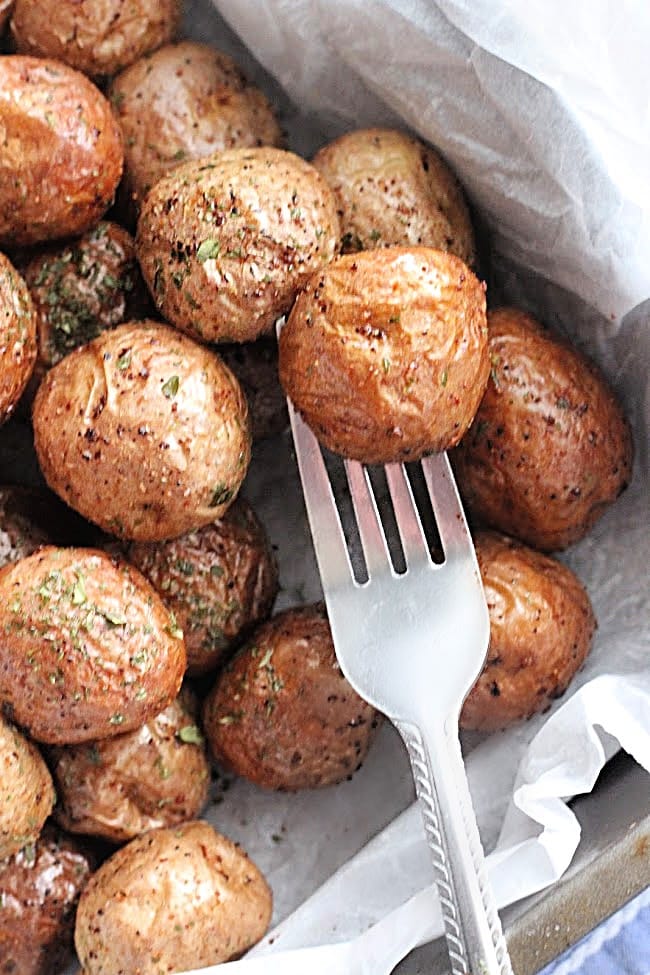 What kind of potatoes should be used? I love Little Potato Company's creamer potatoes. They are just the right size and are come in a super convenient package. However, go with your favorite! Just stick to a smaller size for accurate cooking time. If your potatoes seem larger, simply chop them into quarters before coating in oil.
Olive oil: Canola, vegetable or sunflower oil can be used as a substitute.
Dried spices: We are pretty basic when it comes to our spices. Feel free to change or increase them to your desired taste.
Cooking Time: Depending on the size of your potatoes and brand of air fryer, your cooking time may vary.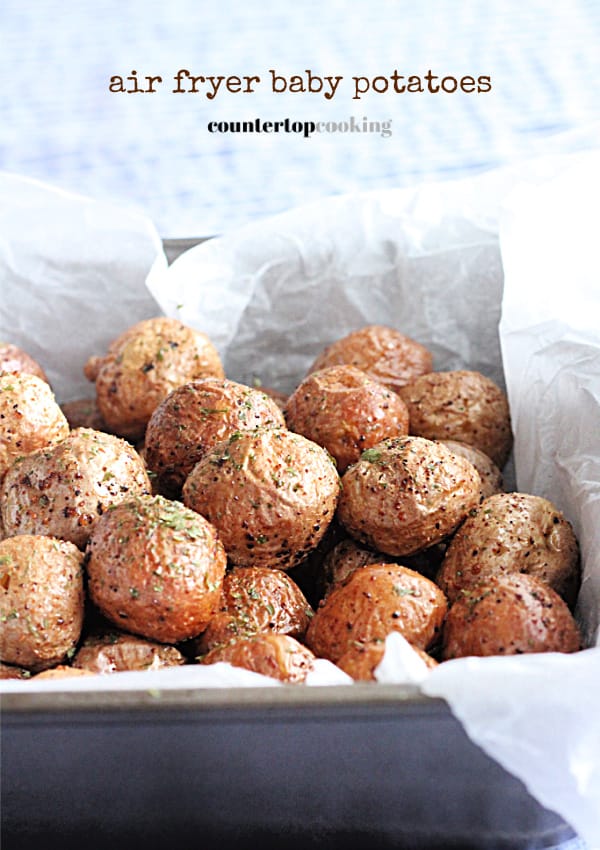 Serve up Your Potatoes With: