Yep, that's it! Just three ingredients for this quick and delicious pie!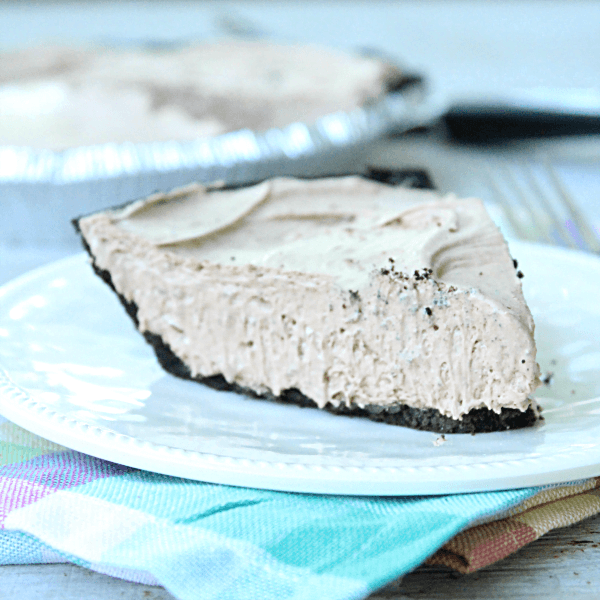 Thankfully, the weather around here has lowered a bit in the past few days.
It was up around 90 degrees, which, I know, is not anything extreme compared to other parts of the U.S. But, it's the high humidity that goes with it that makes everything you do really icky. Just plain ole' ick.
But, no matter what the weather, let's not forget about dessert. Pie, to be more specific. 😉
This pie is perfect for the warm weather. It's crazy quick to put together, fabulous and literally just three ingredients to make.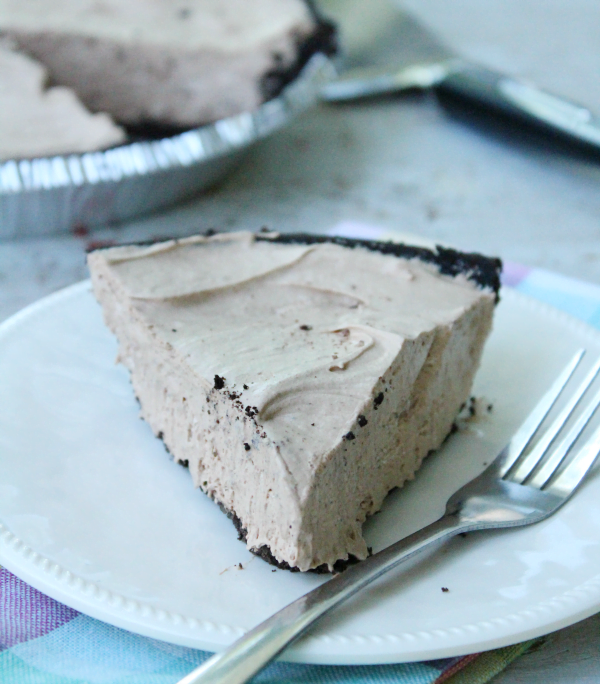 Those Three Ingredients:
Cookie crust.
Whipped topping.
Candy bars.
Cookie Crust: AKA "Oreo Cookie Crust". You can purchase a pre made crust or you can make one homemade. Go with whatever works best for you.
Whipped Topping: AKA " Cool Whip " You can use use any brand and variety ( ex: fat free, low fat, etc) Looking for a vegan/keto/non gmo version? Truwhip has some great options!
Candy Bars: You will need 6 regular size Heresy's bars. These bars are 1.55 oz for each bar, so, if you can't find them, try and use something comparable in size.
How to Make:
First, melt your chocolate. You can do this on the stove top or in the microwave. If you chose to use the microwave, melt the chocolate in 30 second intervals, to avoid burning.
Once it's melted and smooth, let it cool for about 15 minutes
Mix the melted chocolate with the whipped topping. Make sure the whipped topping is defrosted! Use a rubber/silicone spatula for this job. You don't need to beat it to death, but, make sure it's well mixed.
Spread the mixture into the cookie crust. Cover and freeze it for at least 2 hours before serving.