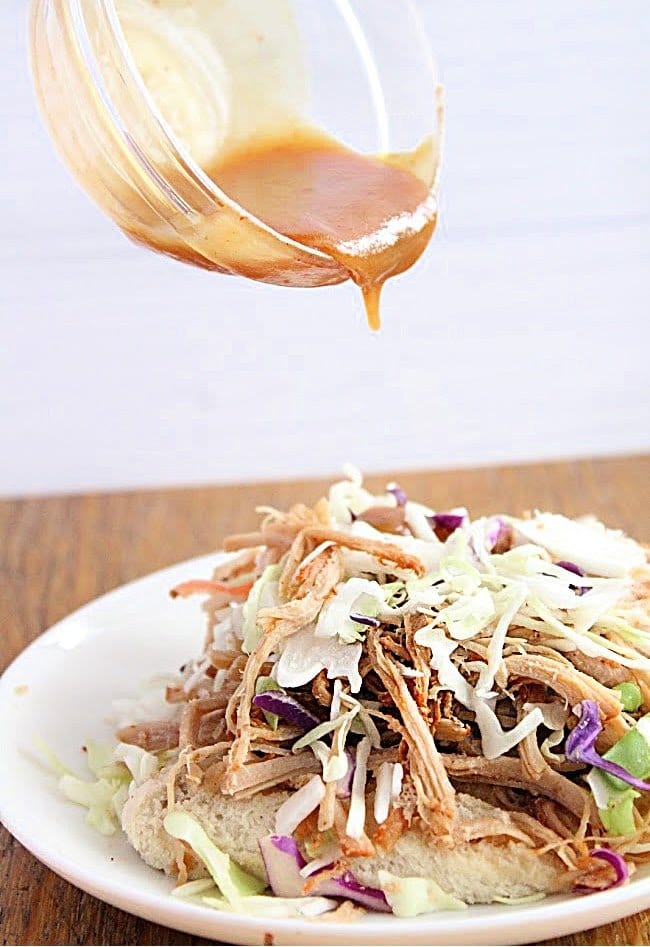 Pulled Pork- For Instant Pot and Crock Pot- Pork so tender it falls apart! Serve it on buns with cole slaw and your favorite BBQ sauce.
Hey Guys!
You may of noticed the past few weeks, I've started to include recipe links from Countertop Cooking. If you haven't, that's OK! It was pretty subtle 🙂
What is Countertop Cooking?
My newest online creation! In 2019, Table for Seven expanded to Big Green House ( all things dessert!) and now, we've expanded to Countertop Cooking.
At Countertop Cooking, you will find all types of recipes for your crock pot, instant pot, air fryer, waffle iron or any other counter top appliance.
Now, it' s a brand new site, it just went live this past January. So, I still building content. But, you can subscribe via email to stay updated!
I hope you stop on by and check it out. You can also find the recipe for this pulled pork 👍