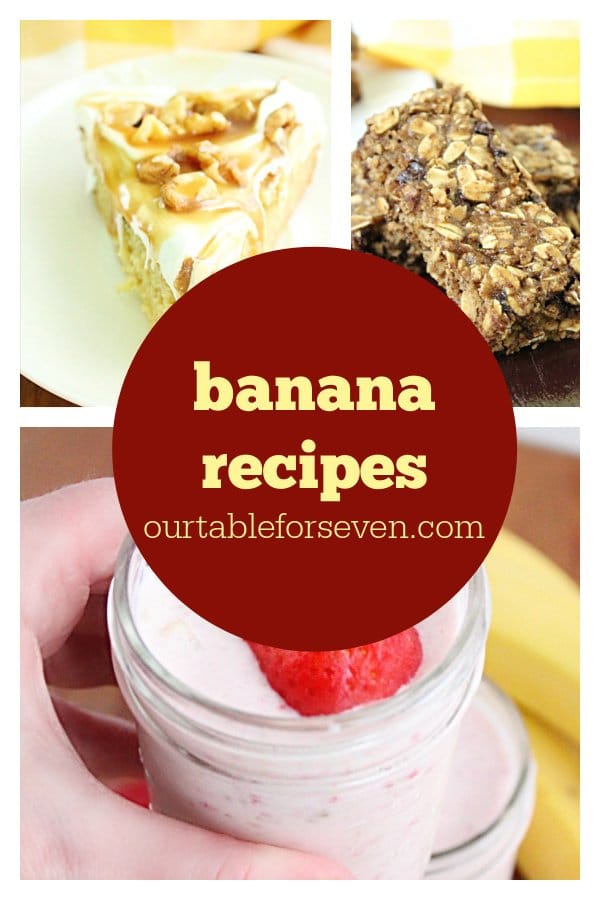 Take a look around your kitchen.
Have any bananas sitting around? I always seem to have them at my house. My children will always ask for them when we go grocery shopping, but then they see one little brown spot and stop eating them.
It's a bit frustrating, but they are so delicious and healthy, how can I say no? The good news is, those bananas can be used in so many different ways and I don't have to worry about them sitting there too long!
A few notes:
Simply click the picture below and you will be taken right to the recipe.
If you wish to pin something..please do! Click the picture and go through to the original post, then, pin it from that original source. If you wish to pin the whole collection, click the large photo at the top of the post.