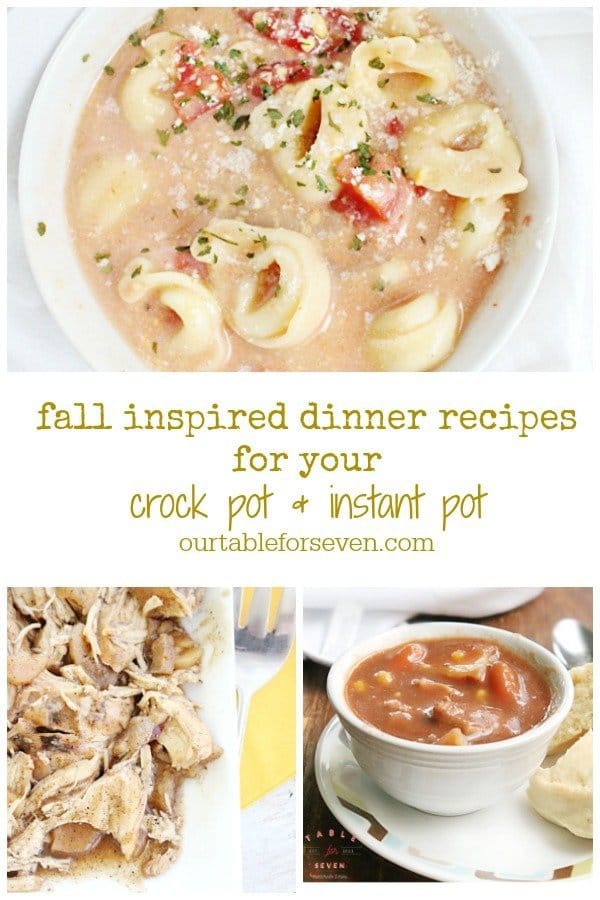 Fall Inspired Dinner Recipes for Your Crock Pot and Instant Pot- -Fall is here! That means soups, stews and hearty casseroles that warm you inside and out. Below you will find over 20 recipes that are just that fit that bill perfectly. Plus, you can make them in your crock pot ( slow cooker) Instant Pot ( pressure cooker) or both.
Just a few notes:
Simply click the picture below and you will be taken right to the recipe.
If you wish to pin something..please do! Click the picture and go through to the original post, then, pin it from that original source. If you wish to pin the whole collection, click the large photo at the top of the post.
Enjoy-
Fall Inspired Dinner Recipes for Your Crock Pot & Instant Pot