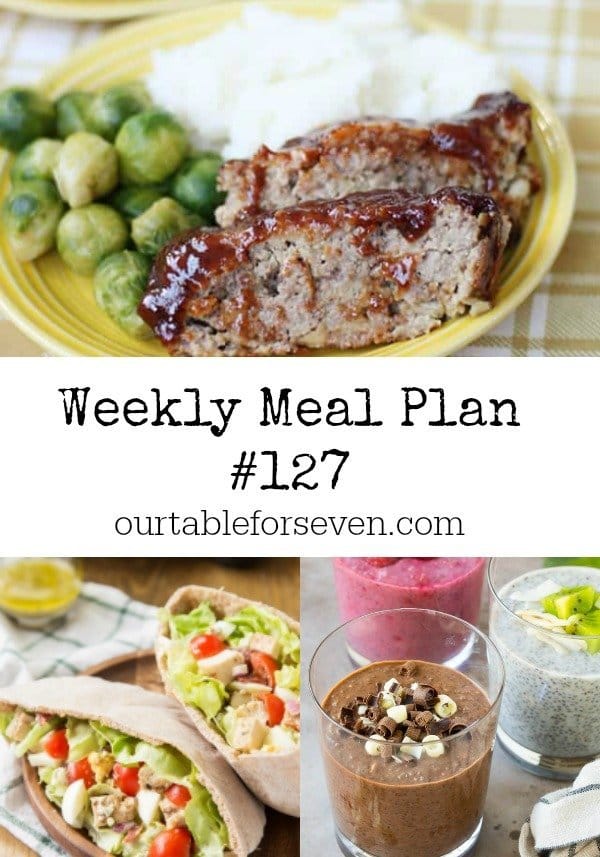 What's for Dinner?! Help is here with a weekly menu plan! Our plan is full of main dishes, plus, a side dish, lunch, breakfast and dessert idea.
Hello and welcome to the weekly meal plan!
IMPORTANT NOTICE: This will be the last meal plan post. I've been doing these since 2016 (?!) and feel that the series has run its course. I will be keeping a link to the entire meal plan archive, so, fear not! You will still have plenty of resources to find something to feed you and your family. 🙂
Only Five Dinner Ideas? Yes! This leaves one day for leftovers and one for take out. We are trying to do a carry out meal once a week. It's a nice break from cooking and supports a local business.
Pinning?
Click the "Find the Recipe" button of the recipe you like and then, pin from the original source. If you wish to pin the whole meal plan, click the main photo at the top of this post.