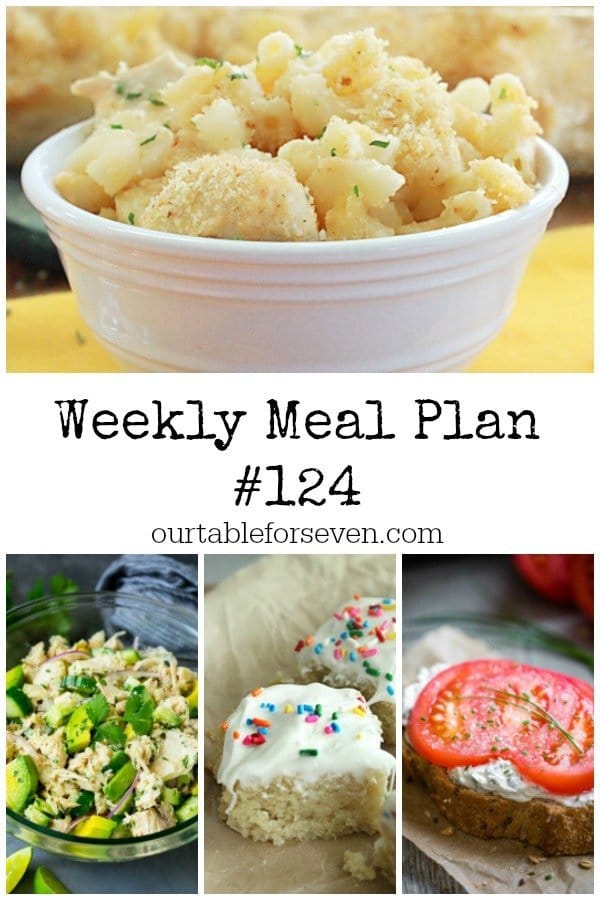 Looking to get people fed this week? Help is here with a weekly menu plan! Our plan is full of main dishes, plus, a side dish, lunch, breakfast and dessert idea.
Welcome back to our weekly meal plan!
What's Included?
Five dinner ideas.
One idea each➝➝ breakfast, lunch, side dish & dessert
Only Five Dinner Ideas? Yes! This leaves one day for leftovers and one for take out. We are trying to do a carry out meal once a week. It's a nice break from cooking and supports a local business.
Pinning?
Click the "Find the Recipe" button of the recipe you like and then, pin from the original source. If you wish to pin the whole meal plan, click the main photo at the top of this post.
Enjoy-