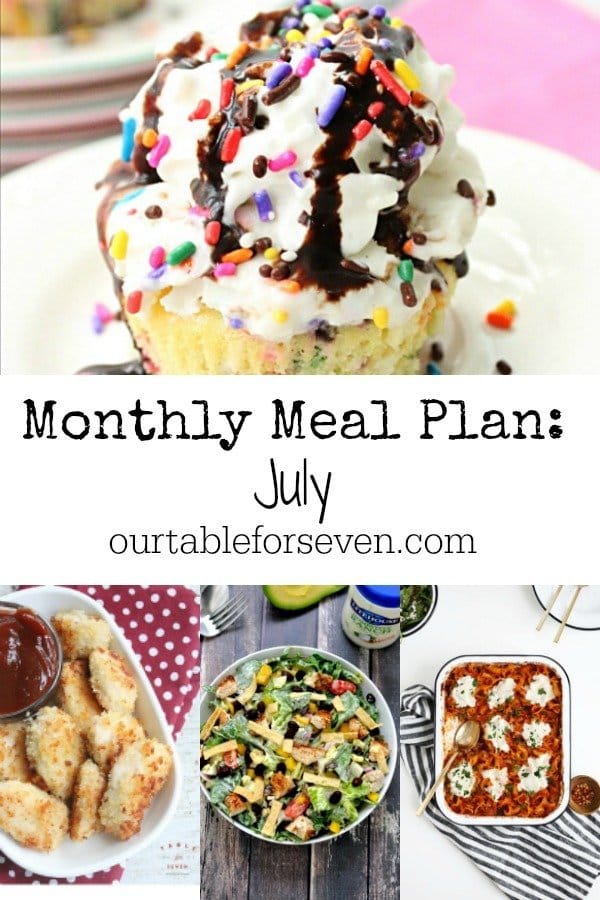 Looking to get people fed ? Help is here with a menu plan! Our plan is full of main dishes, plus, side dishes, lunches, breakfasts and dessert ideas for the whole month of July.
Welcome to the meal plan!
This week, the plan is for the entire month of July. As previously mentioned, we are in the process of moving. This is a really big move for us…like, moving a thousand miles big. 🤯
So, I decided to group all the meal plans into one big post for the entire month. It just makes my blog schedule a bit easier to handle. Hopefully, by August, we will be settled in and I'll be back to weekly meal plans. 🤞
What's Included?
20 Main Dishes : 5 recipes for each week, for 4 weeks. This leaves two days a week to serve leftovers and get take out. #eatlocal
Side Dishes-Breakfasts-Lunches-Desserts: One idea for each week.
The links are separated by two different widgets. The first is for side dishes, breakfasts, lunches and desserts. The second is the main dishes.
Pinning?
Click the "Find the Recipe" button of the recipe you like and then, pin from the original source. If you wish to pin the whole meal plan, click the main photo at the top of this post.
Happy Dining-