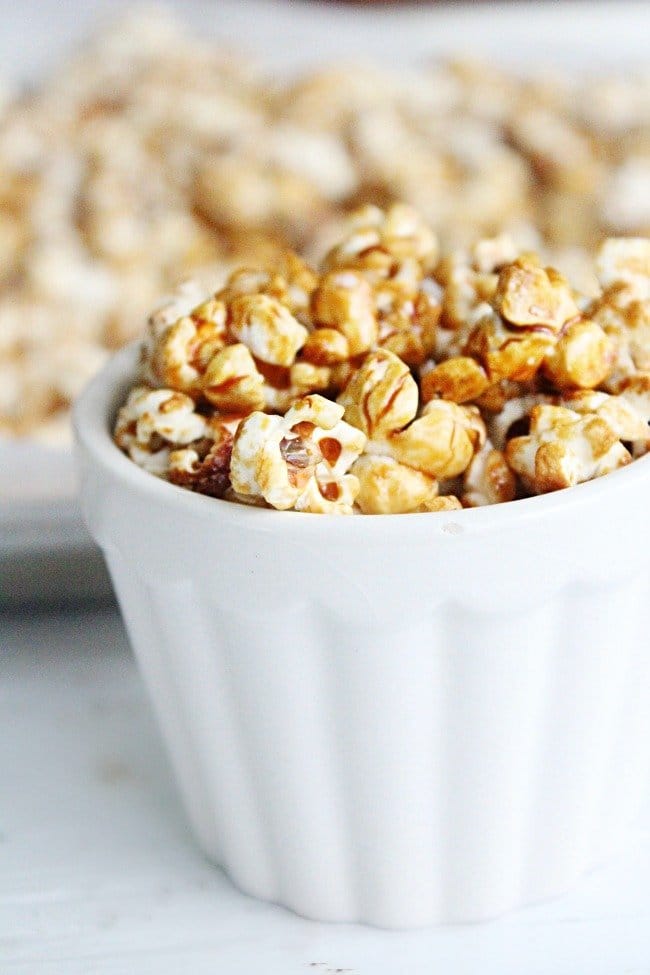 Kettle Corn..Just three ingredients for this sweet and crunchy treat!
We are continuing to stay at home and practice social distancing. It's been going pretty well, except for the enormous amount of dishes that have to be cleaned during the day and that my kids are telling me " there is nothing to eat!".
OK, first, there is stuff to eat in my house. Second, this is not new, they told me this before the stay at home time began. Lastly, it usually means there are no "good snacks" in the house.
What does that mean? Honestly, it just depends on which kid is asked and guys, you don't need to read about that…it's just too many explanations. 😉
Again, we have food. Even, snacks! Especially, popcorn. I keep a large mason jar full of popcorn kernels and anyone is able to pop it up quickly in our air popper.
For a sweet switch, I decided to make kettle corn this week and it turned out really amazing.